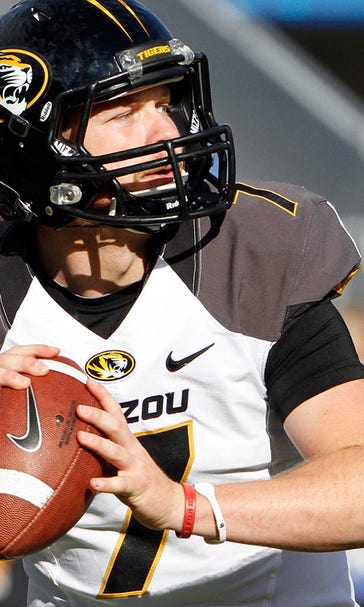 Can return of Mauk ignite struggling Missouri offense?
October 27, 2015

With reports indicating the sudden return of quarterback Maty Mauk, how will this impact Missouri's offense going forward? 
The Tigers haven't scored a touchdown in three games, and have gone 3-of-41 on third-down opportunities during the same time span. It's safe to say there's a desperate need for something positive on the offensive side of the ball. 
Mauk's availability presents a very interesting dynamic. It was all but assumed freshman signal-caller Drew Lock would lead this team into the foreseeable future. Although this is a young team, Lock would take his lumps this year, with the idea he'd be better for it down the line. 
"Taking lumps" is an understatement at this point, with Missouri's offensive play being downright putrid in the past few weeks. 
Mauk could ultimately be the force to change Missouri's fortunes for the remainder of the season...even if he hasn't played in four weeks. 
(h/t Columbia Daily Tribune)
---
---