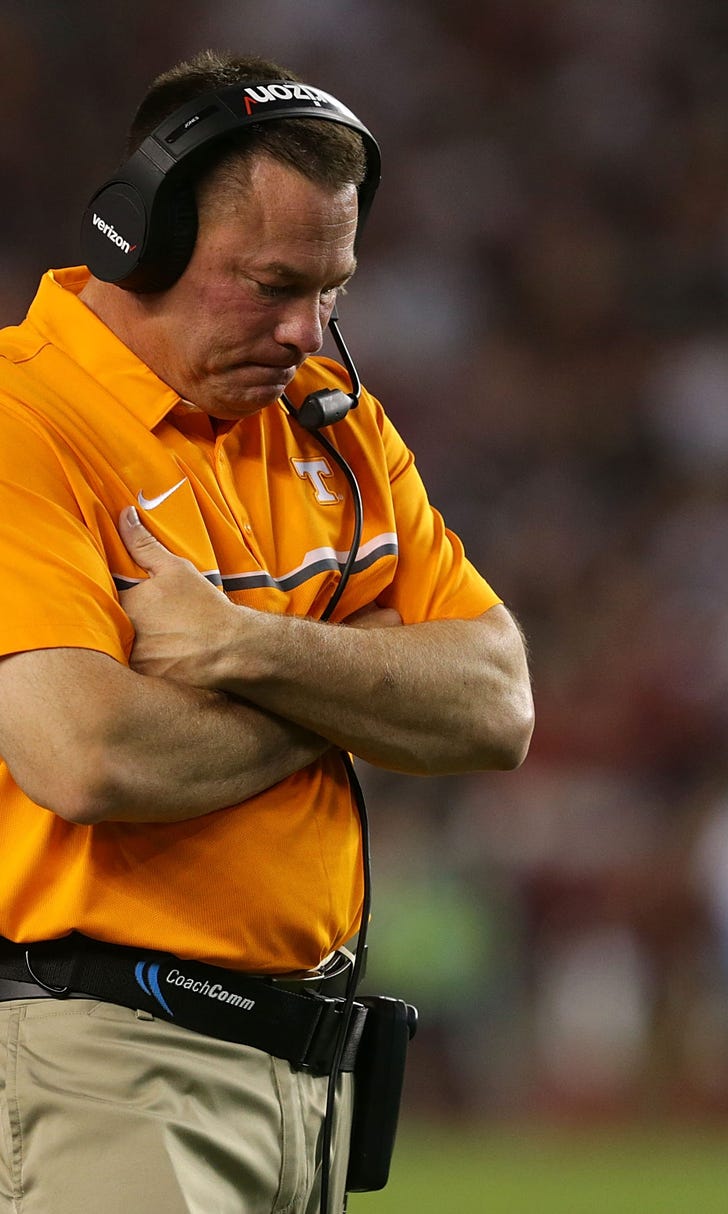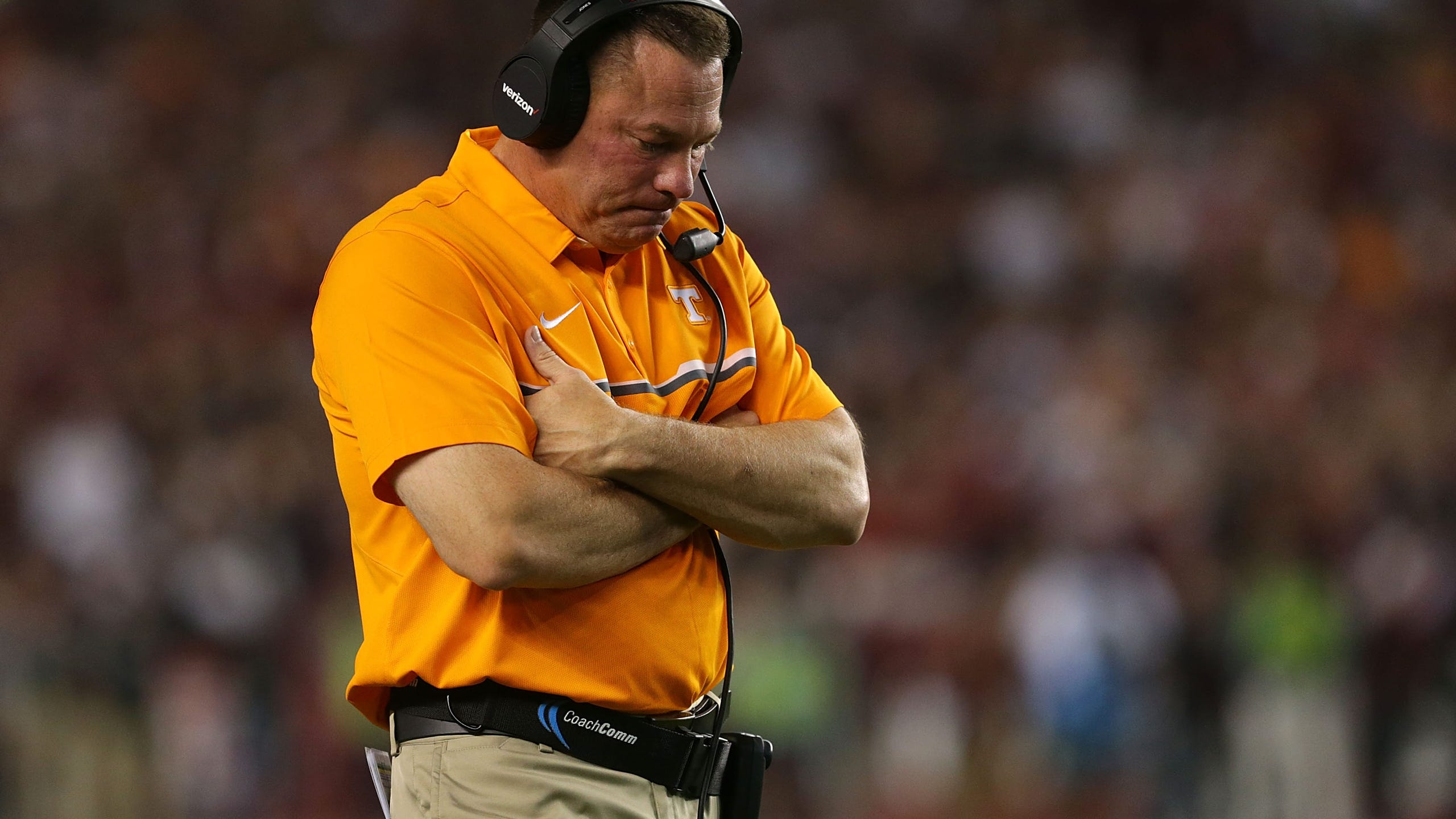 Butch Jones doesn't remember how many wins Tennessee had last year
BY Dan Carson • December 9, 2016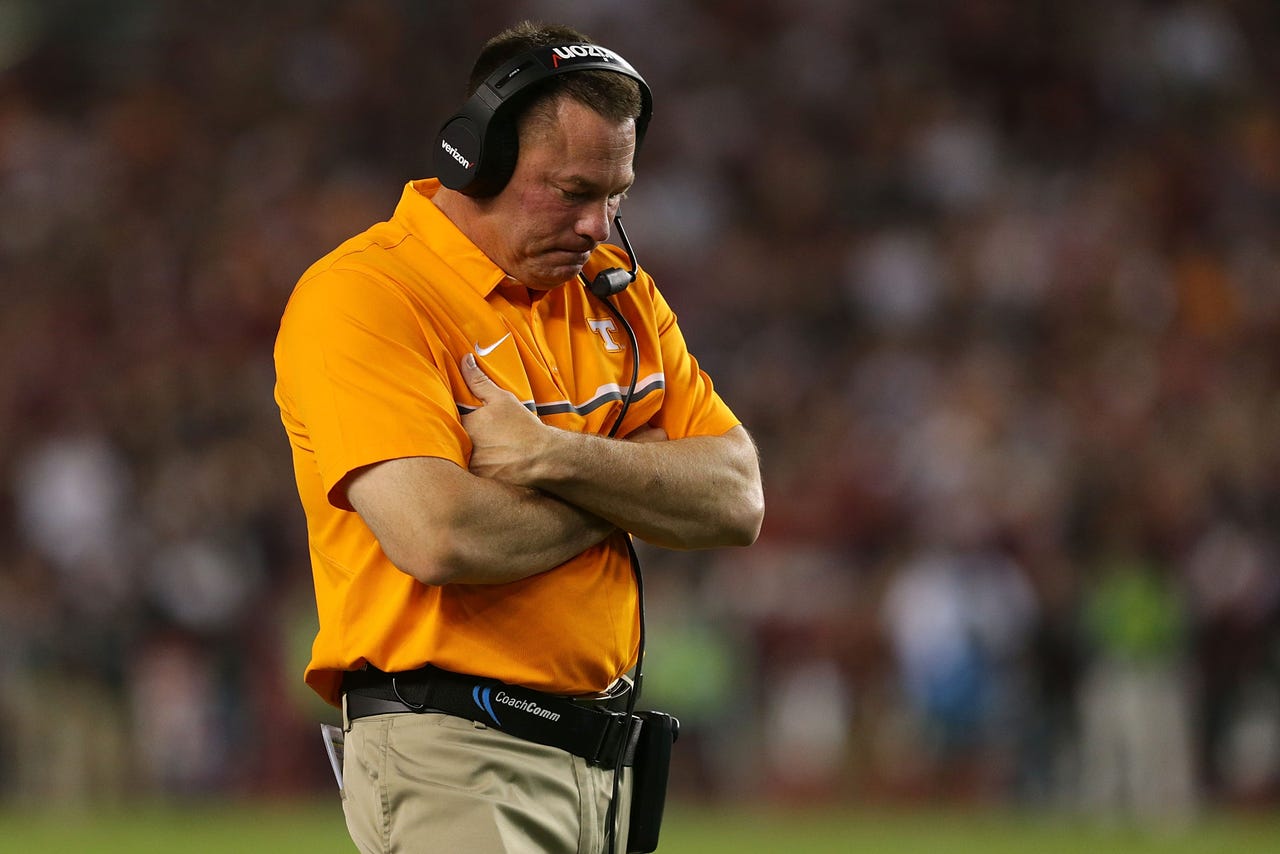 Tennessee blew out lowly Missouri 63-27 on Saturday, giving the Volunteers their eighth win of a season that's been emotionally up, down and sideways over the last three months.
Such as it's been, coach Butch Jones appears to have mistaken exactly how the Vols' 2016 campaign has shaped up in relation to past years. When asked after the game about Tennessee failing to win the SEC East, Jones pointed to the team's current win count as evidence of the program's overall progress.
The only thing about that is, he's not exactly at the high mountaintop he appears to think he is.
Welp.
Eight wins is still pretty good, though! (?)
Dan is on Twitter. If you're going to try to say your 2016 was a better year than past ones, you're gonna have a bad time.
---
---