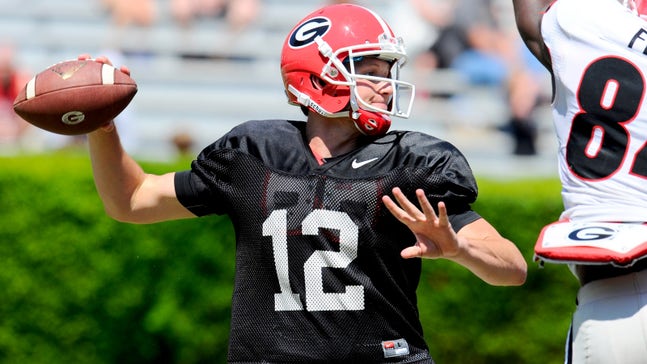 Bulldogs preparing to start a new quarterback for Florida?
Published
Oct. 28, 2015 10:47 p.m. ET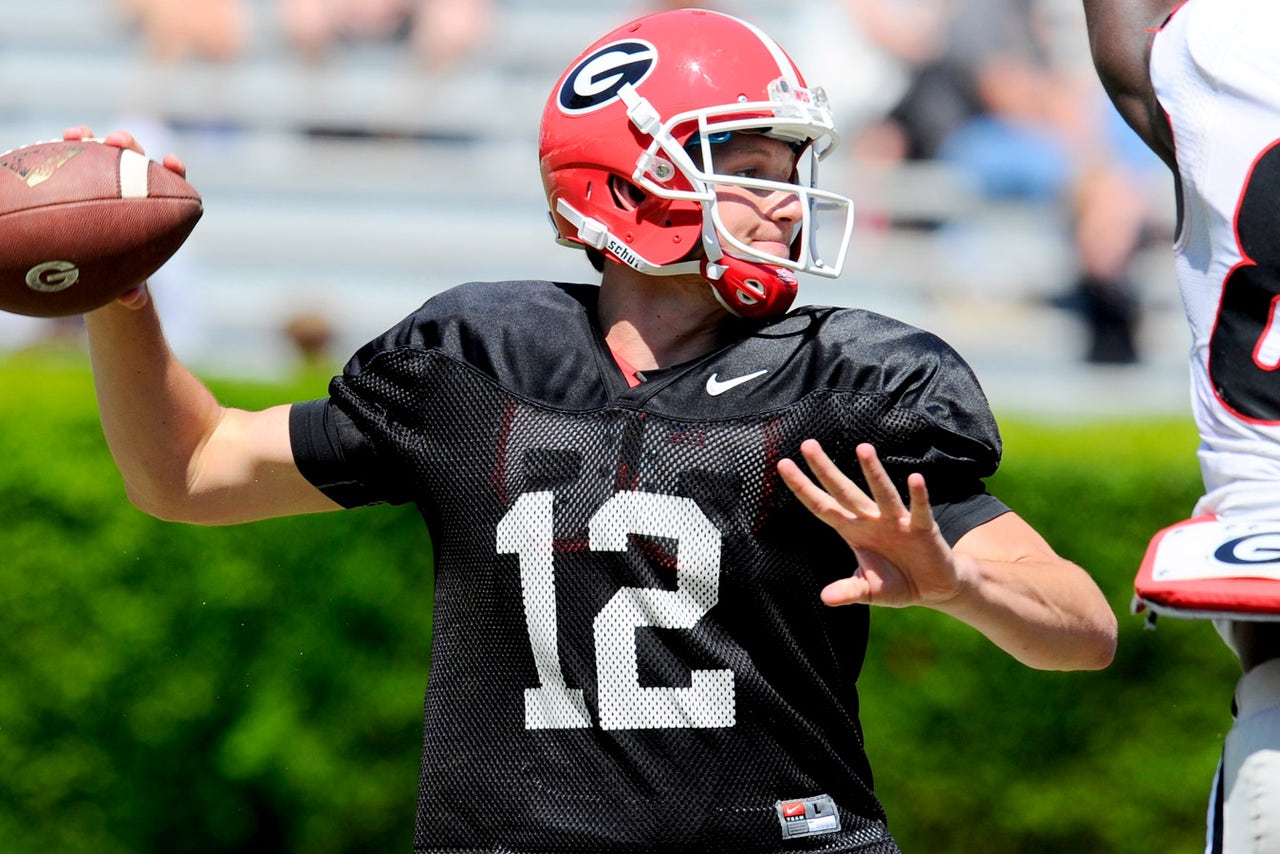 With two weeks to prepare for the defacto SEC East championship game, rumors of a quarterback change are swirling in Athens. Would Georgia really make the swap ahead of the most important game on the schedule to date?
Head coach Mark Richt was asked about the possibility of a quarterback change Wednesday. 
"All I can tell you is that just like last week we repped more than one guy with the ones and we are going to continue to do that," Richt said. 
While Georgia's offense has significantly stalled the last three weeks, Richt was not willing to put the unit's issues solely on the quarterback's shoulders. 
"The inconsistency has been as a team, as a unit, and we've been inconsistent in some areas on defense and special teams as well," Richt said. "When we talked about competition and spring ball we did roll guys at all positions. Saying, hey man, let's all get better. Let's all be focusing like it's spring ball and early camp and try to get a lot of reps and get better as a team."
---