Briles on his Bears: 'Best team we've had in my eight years here'
October 8, 2015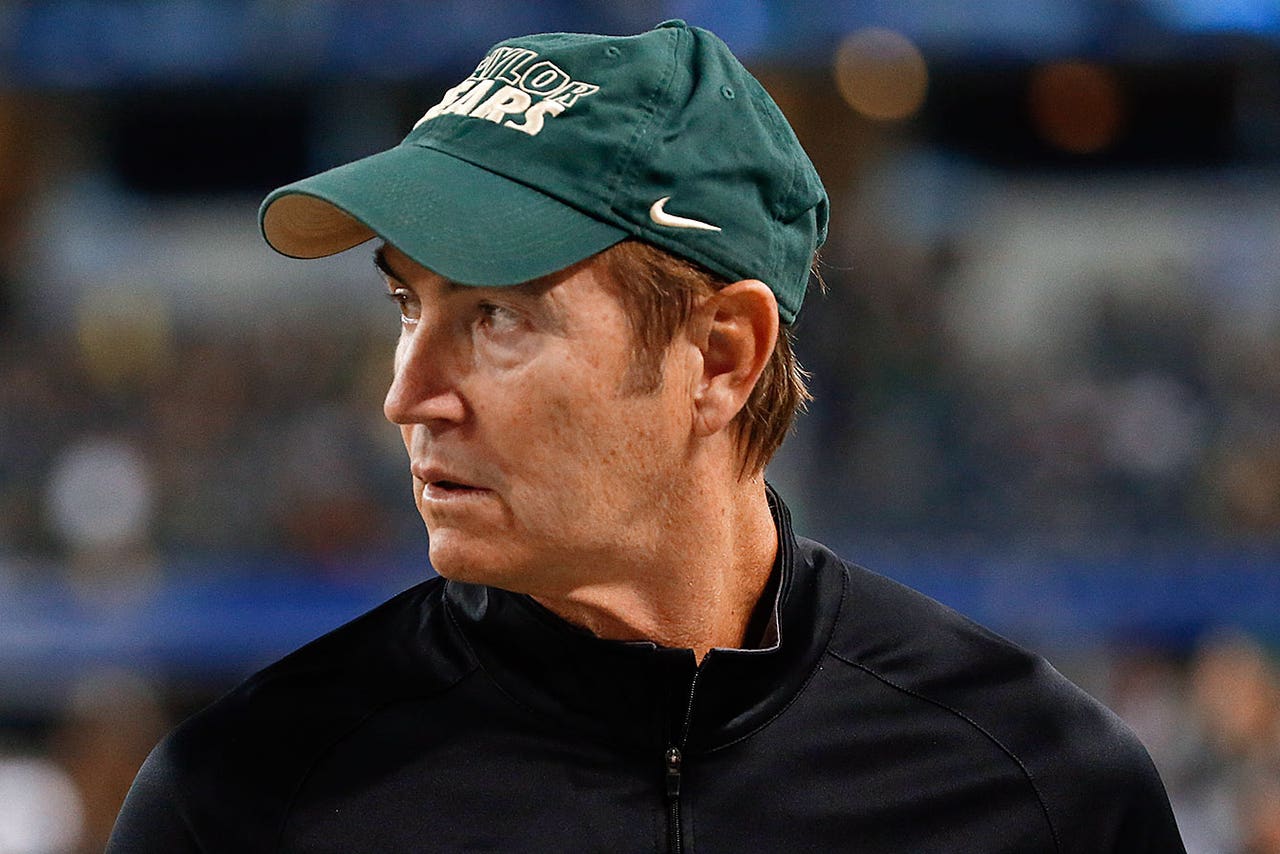 The Baylor Bears are ranked No. 3 in the nation in the AP top 25 poll and No. 4 in the coaches poll. After destroying Texas Tech 63-35 last week for a fourth consecutive game of scoring 56 or more points, several media outlets elevated the Bears to the No. 1 playoff spot in their mock playoff brackets.
Baylor hasn't really faced any stiff competition yet, with easy victories coming against SMU, Lamar, Rice and Tech to kick off the Big 12 schedule. And the meat of Baylor's schedule won't really kick in until November when Oklahoma comes calling on Nov. 14 followed by a tough road trip to a possibly chilly Oklahoma State and a visit to TCU to finish off the regular season on Nov. 27.
But with an offense that is obliterating opponents by air and by ground, and a defense that boasts more potential than it has necessarily show, Briles has seen enough to make a bold proclamation about the 2015 Baylor Bears.
"It's the best team we've had in my eight years here, and I don't think it's even close," Briles told Chris Lowe of ESPN.com.
This season hasn't gone off without a hitch, however. Two players, the Bears' starting tight end Tre'Von Armstead and a highly touted freshman defensive back, have been dismissed from the team for rules violations. And three assistants, including Briles' son Kendal, the offensive coordinator, have been suspended for violations.
But there's little doubt that the talent on this team, even with a first-year starting quarterback in big, athletic Seth Russell, has the talent to compete with any team in the nation.
"I've told the players that my only anxiousness comes from making sure we fulfill what we're capable of," Briles told ESPN.com. "You don't get many chances to bowl a 300 game. I don't want to bowl a 294 and almost be there. I want to be there. That's my anxiety because we're good."
---
---