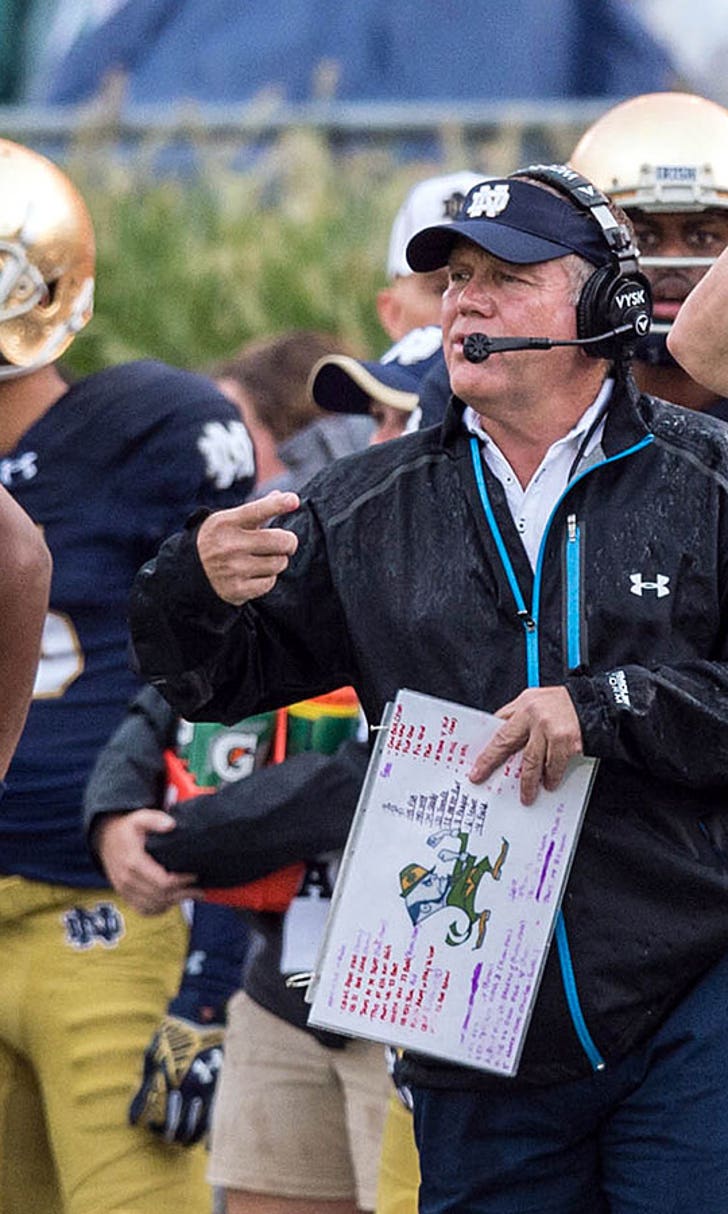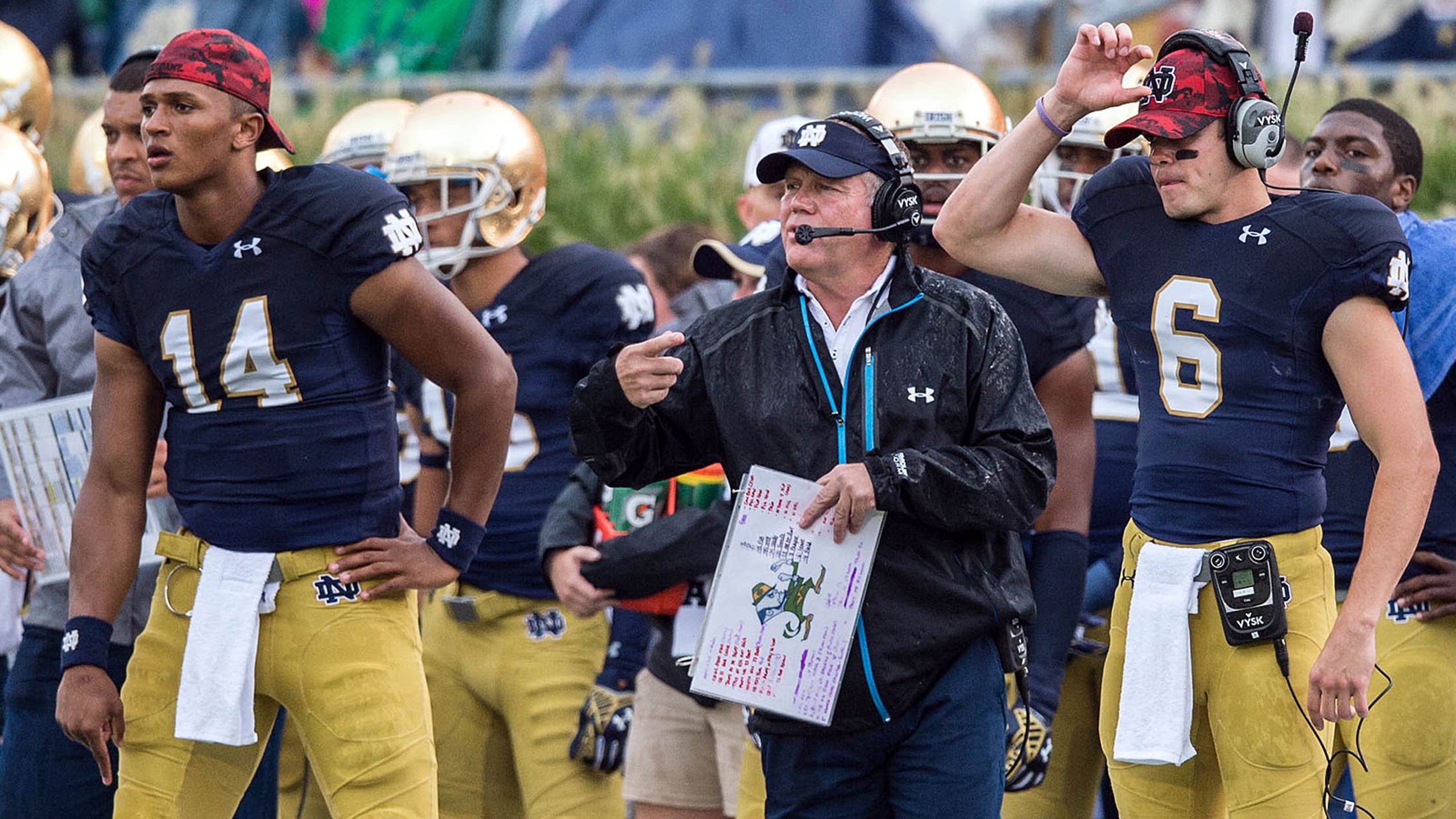 Brian Kelly talks lessons from five years as Notre Dame football coach
BY foxsports • August 14, 2015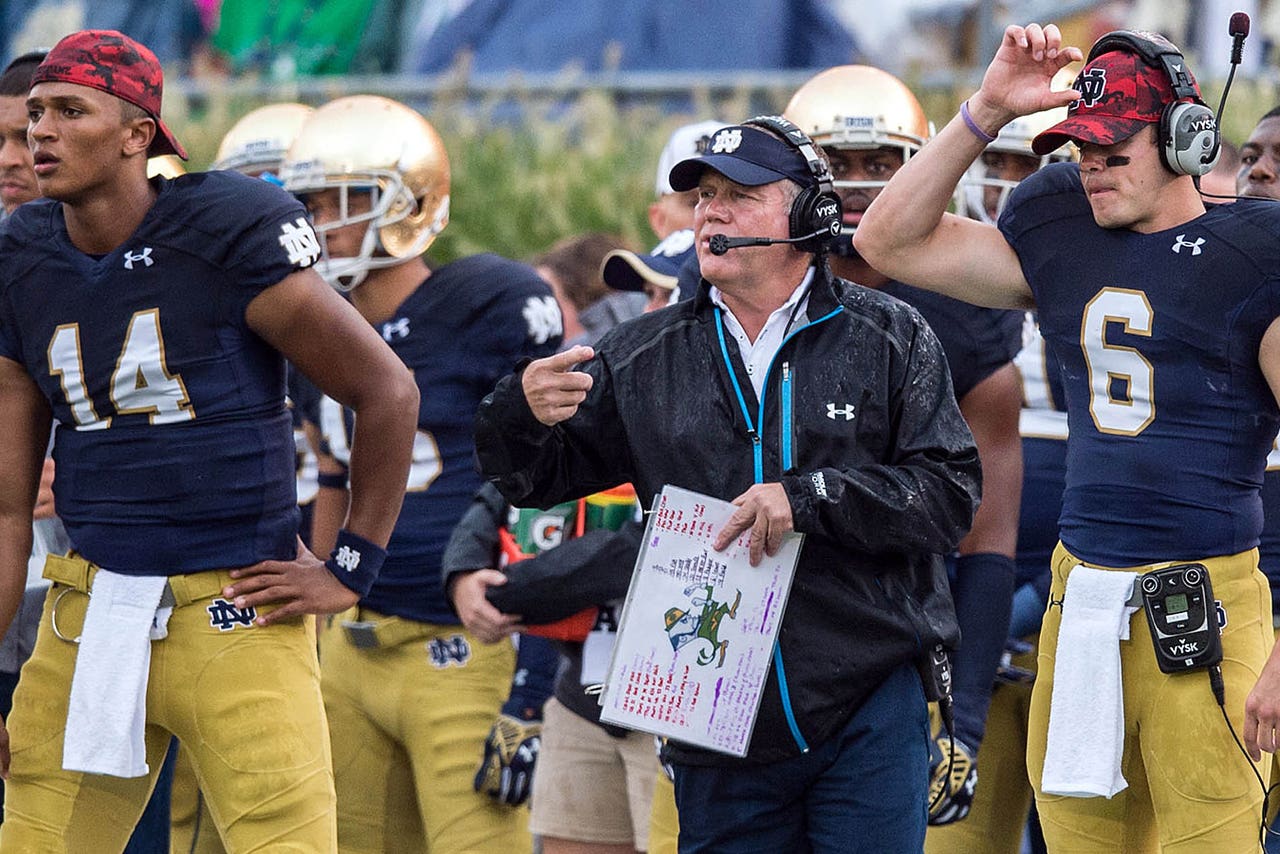 When Brian Kelly takes the field as head football coach at Notre Dame on Sept. 5, he will be making a bit of recent history. 
Beginning his sixth season at the helm of the Fighting Irish sets Kelly apart from anyone else who has held the job since Lou Holtz left nearly 20 years ago. 
"Without being glib or wisecracking, for all those coaches that were here less than six years, they all wrote books, right?" Kelly said when the subject was broached during his season-opening press confernece. "They had many stories to tell. I'm on my sixth year. I could write several books of what I've learned, and what I continue to learn every day. So we've made incredible progress, in so many areas that are centered around our student athletes, and it's not just me. It's the support from (ND director of athletics Jack Swarbrick) and the university to continue to move our program forward.
"It's a competitive business out there. With us wanting excellence both in the classroom and on the football field it requires you to look inward every single day as to what you need to do to achieve both of those goals, and that's maybe where we're rolling up our sleeves every day is that we're looking at both of those every single day, not just one. Not just building new facilities and new locker rooms. We're looking at both. 
"So I learned a lot. I think we made great progress in enhancing the experience for our student athlete while keeping the ultimate goal here in mind, and that is excellence in the classroom and on the football field."
With expectations building for a big 2015 season after a disappointing finish to 2014, Fighting Irish fans no doubt can't wait to see how those lessons are applied this fall. 
---
---