College Football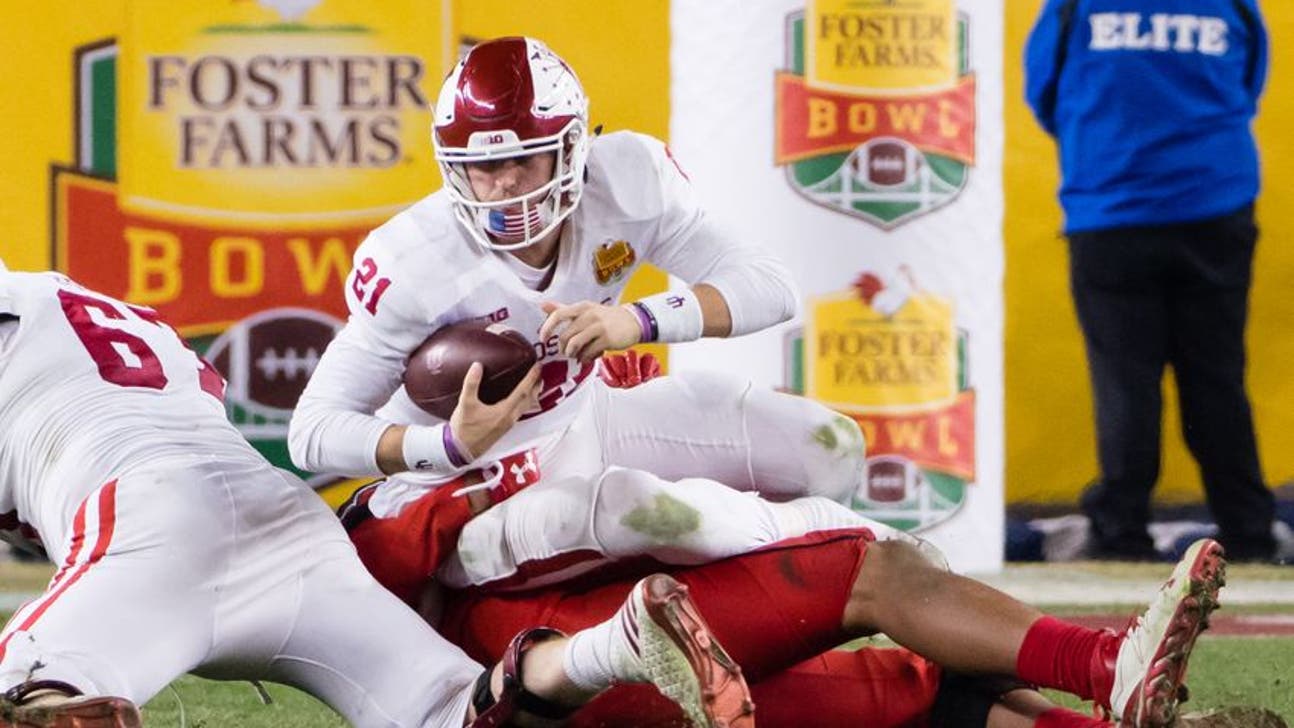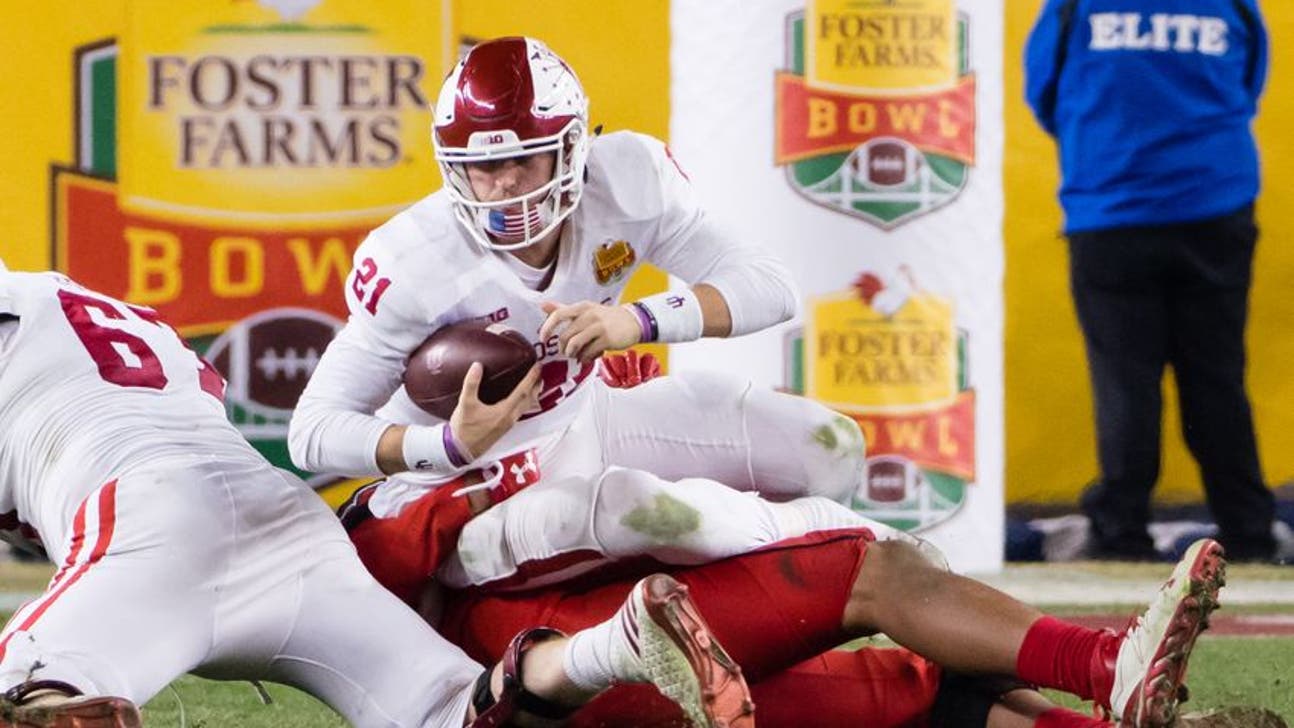 College Football
Bowl Game Heartbreak: Indiana falls to No. 19 Utah in Foster Farms Bowl
Updated
Mar. 4, 2020 7:27 p.m. ET

Fansided, Jordan Maly/FanSided via Hoosier State of Mind
Dec 28, 2016; Santa Clara, CA, USA; Indiana Hoosiers head coach Tom Allen reacts on the sideline after a call during the third quarter against the Utah Utes at Levi
A mix of devastation and disappointment coming from Hoosiers fans last night. Indiana Football falls in the final seconds to No. 19 Utah in the Foster Farms Bowl, 26-24.
Less than a month prior, Indiana defensive coordinator Tom Allen was given the keys to the program. A fall out with former head coach Kevin Wilson landed Allen the opportunity to continue to move the program forward. Allen's first taste of head coaching in the Big Ten came with heightened expectations. Bring a bowl game win back to Bloomington for the first time since 1991.
A task that would dwell on just about any coach being asked.
The very first play of the game shot waves of adrenaline into fans. Indiana's Greg Gooch forces a fumble on the opening kickoff. Indiana recovers and quickly turns it to a touchdown. Things started exactly the way the Indiana Hoosiers would hope. Assert their dominance on defense, force turnovers and find a way to bounce around "Sack Lake City".
No. 19 Utah was having none of it. The defense for Indiana in large part, played fairly well. An unexpected performance for outsiders. Utah prior to the last two weeks of play was fighting for a spot in the Pac-12 Championship. The task was simple, find a way through "Sack Lake City" and press the blundering Utes defense.
Inevitably, both defenses did their job. Indiana and Utah combined for the most turnovers in Foster Farms Bowl history (7 total).
Utah's front five on defense suffocated the Indiana offense all night long. A plethora of dropped passes from Indiana receivers left the offense with little to work with. Richard Lagow did not reach 100 yards passing until the 4th quarter. Telling about how strong the Utah defense was all night.
Lagow finished the game 14/39 passing with a dismal 188 yards, a touchdown and one interception. Clearly one of the worst games all season for Lagow. Who could blame him though when the pass rush was getting to the pocket in what seemed like milliseconds. As a matter of fact, the Indiana receivers didn't help Lagow's case either.
Not only was the offense not hitting their stride, the Utah offense was doing things they had not done all year. Carve up defenses with their running game. Senior running back for the Utes, Joe Williams, posted an incredible 222 yards on the ground and a touchdown. As a result, the Indiana defense had virtually no answer for the Utah stud.
Regardless of the poor performance Indiana showed on the offensive side of the ball, they were within striking distance until the final seconds. A ranked Pac-12 team that was on the cusp of a much larger bowl appearance, had their hands tied by Indiana.
A late missed field goal by Griffin Oakes with 5 minutes left to play, still had Indiana up by one. The Utes marched down quickly to regain the lead late.
It goes without saying that the final play call of the night, with 5 seconds was lackadaisical. 5 seconds left, a quick out route would have put the Hoosiers in a position to kick a career long field goal for Griffin Oakes. Instead, Indiana quarterback Richard Lagow scrambled from the pocket in attempt to launch a hail marry. It didn't end well. Lagow's attempt made it about 10 yards after being swatted from behind. Game over.
The Big Picture…
Yeah, it happened again. A late game heartbreak for the second year in a row. A missed field goal in overtime (the kick was good) in 2015, and a lackluster hail marry attempt in 2016. Hoosier fans are starting to feel like this is a trend, although it shouldn't. The accomplishment of turning the football program around from extinct to more than relevant in a matter of years. That's something to truly be proud of.
Be that as it may, there was one particularly impressive showing. Head coach Tom Allen. He proved last night that he in fact is the man moving forward. His development of a defensive minded play caller put Indiana in a spot to take down a Pac-12 power house. I was a bit wary about the decision on Dec. 1, questioning why the program did not go through a formal coaching pursuit. They proved me wrong in just one game.
If you were paying attention at all to the sidelines, Coach Allen was doing things that past head coaches frankly could not. Allen was showing uninhibited emotion, fired-up, screaming after particular plays. No doubt the stop right before the first half ended was where it hit me. Coach Allen was more fired up than some of the players actually playing in the game. Running around celebrating after a tremendous stop to end the half. Face bright red, smiling from ear to ear. Something we never really saw from Kevin Wilson during his tenure.
This is where I knew, the Indiana Athletic Department got this one right.
The Indiana Football program through all the ups and downs this year should be more than proud. A team that will be returning virtually everyone from this year, should be favored to win at least 8 games next season. The Hoosiers could very well be on the verge of putting the Indiana program on the map. A blundering Notre Dame and well, dumpster fire that is Purdue football, could give Indiana the opportunity moving forward to snag some in-state recruits.
I'm getting ahead of myself. Sorry. All I can say is I'm truly excited to see where Coach Allen and the Hoosiers end up next season. A team that should be put on notice throughout the entire Big Ten Conference in the years to come.
Finally Coach Allen will be opening his first game against none other than The Ohio State University. Oh boy.
More from Hoosier State of Mind
This article originally appeared on
---
---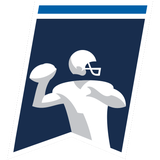 Get more from College Football
Follow your favorites to get information about games, news and more
---