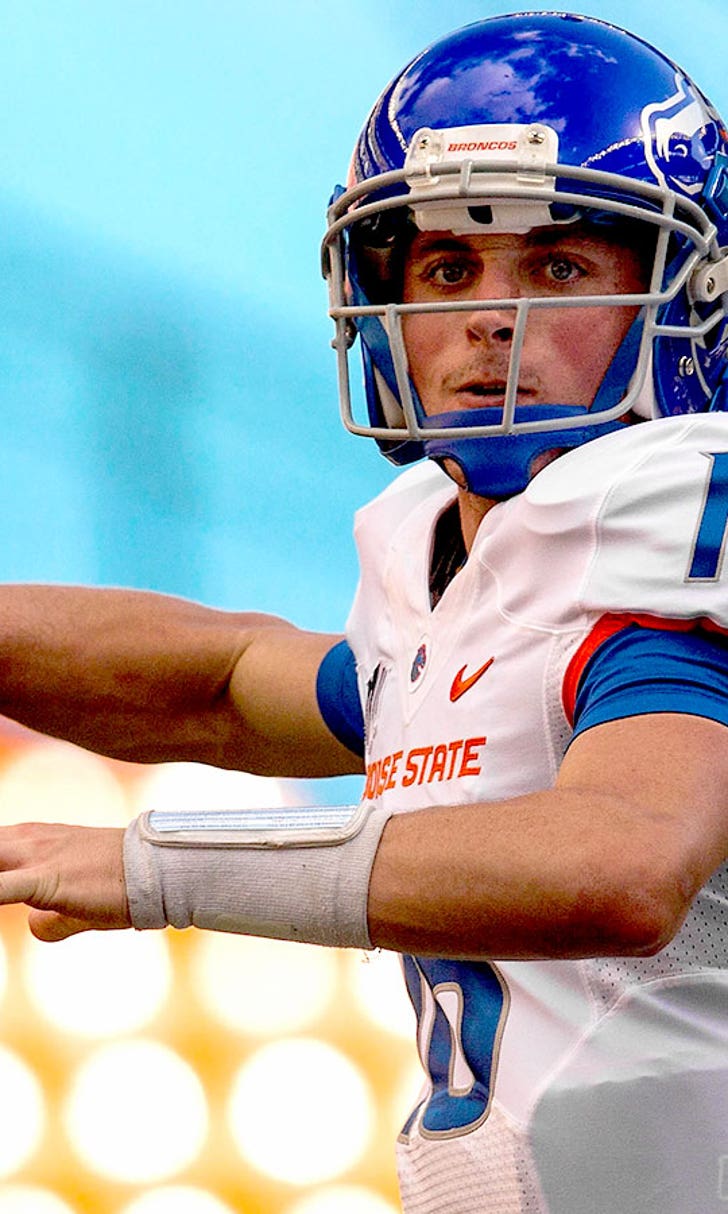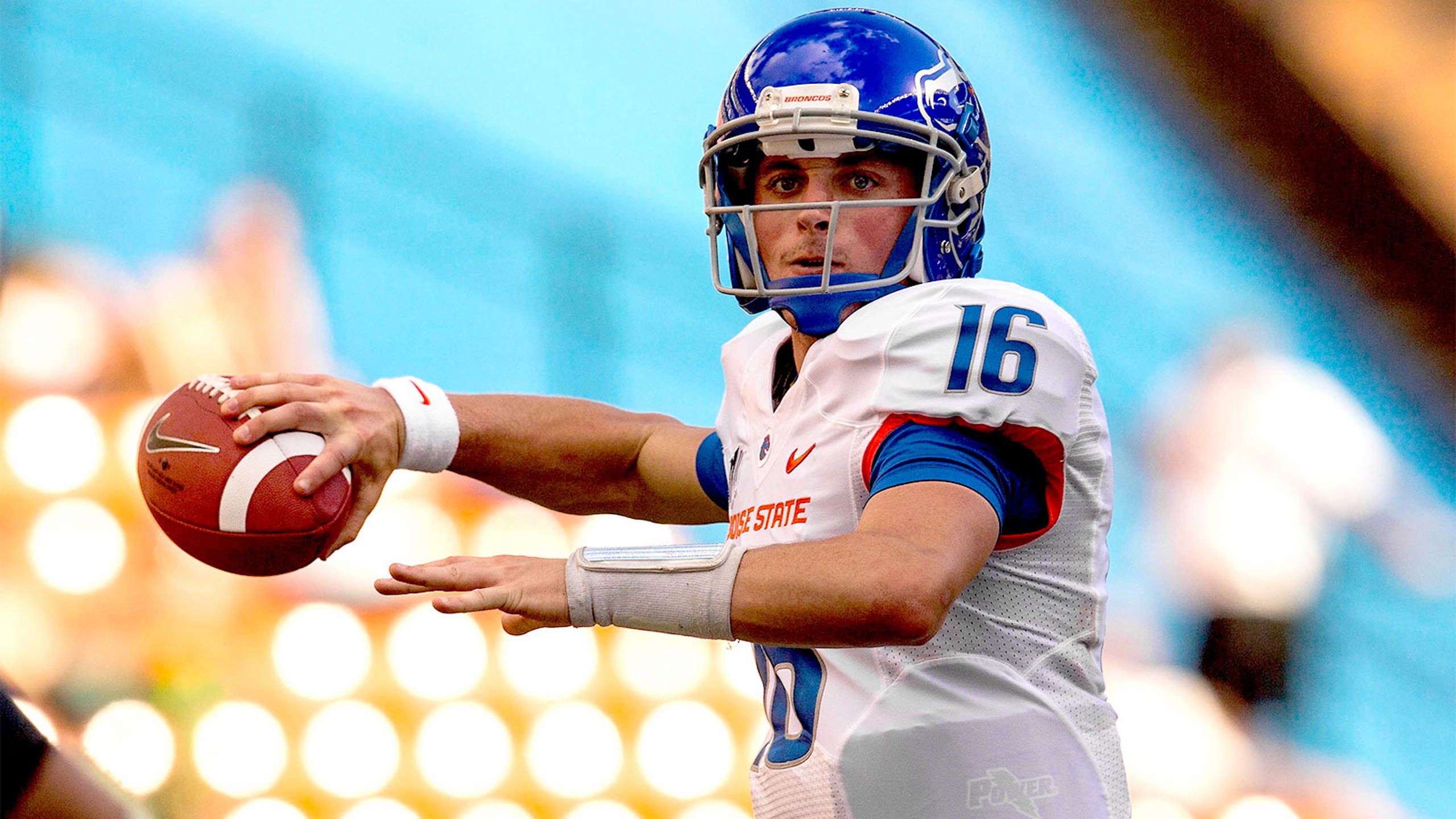 Boise State QB has polygraph to prove he didn't pee off balcony
BY foxsports • December 23, 2013
Boise State is dealing with dissension in the ranks in advance of its Hawaii Bowl matchup with Oregon State. The cause of the kerfuffle: An effort to figure out which Broncos player urinated off the balcony of the team's hotel Thursday night.
The starting QB for the first half of Boise State's season, Joe Southwick, was the one accused of the misdeed and was sent home Friday. But he insisted to the Idaho Statesman that he was wrongfully accused.
[PHOTOS: College football's hottest cheerleaders gallery]
"The night it happened, I was out with the O-line, and then went in the ocean, signed in, and on the way up to my room, I stopped by someone's room, and that's when that whole thing went down," Southwick told KTVB. "I witnessed the person who did it.
"I told them who did it. And then it kind of came to a lot of finger-pointing and one side had more than one person saying one thing. ... I guess the temper tantrum of one person didn't look good. There was no investigation, and that's how my (butt) ended up on a plane back home."
The best part: Upon returning to Boise, Southwick took a polygraph test to prove he, in fact, did not pee off the balcony.
"Really, this gives me a leg to stand on," Southwick told KTVB regarding the polygraph.
Somewhere in the Seattle area, former Broncos head coach Chris Petersen is reading about "Peegate" and probably saying to himself, "I got out just in time."
Most read on LostLettermen.com:
• GALLERY: Grading college football's new 2013 uniforms
• PHOTO: Ripped Georgia woman's cheerleader turning heads
• GALLERY: WAGS of college football players
• NFL draft's top 50 busts: Where are they now?
• PHOTO: Bret Bielema's wife wows in Las Vegas bikini
---