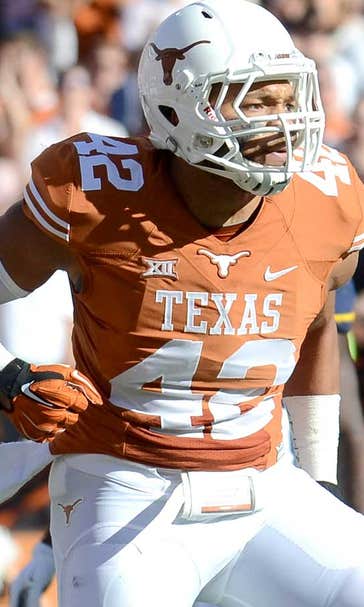 Bluiett's move to offense not so bad as long as he can hit people hard
October 28, 2015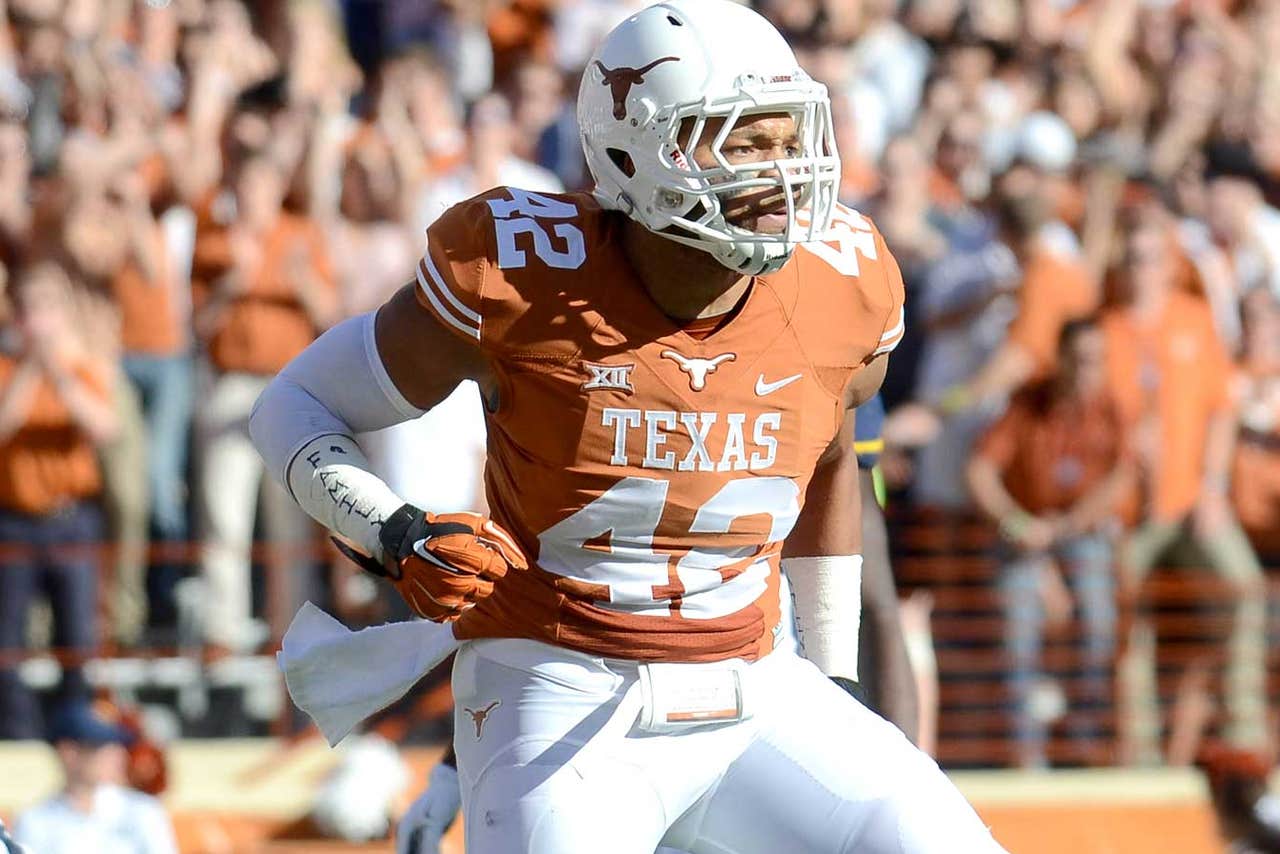 Caleb Bluieitt's first real national visibility this season came as something of an unfortunate play on words. He was first to console kicker Nick Rose after he missed the game-tying extra point in the final minute of the Cal game.
Bluiett put his arm around the the shellshocked kicker and cameras caught the gesture from behind so you plainly saw the Texas Longhorns' defensive-end-turned-tight-end's name on the back of his jersey. Bluiett. Or you might say, Blew-It. As in Rose's attempt.
But those are the breaks.
In actuality, Bluiett is becoming a key component in the Longhorns' offense. He's a former defensive end who now plays tight end, but has really excelled in the H-back position as Texas settles into becoming something of an old-school, physical rushing offense.
Maybe that's exactly why Bluiett is fitting into this offense so well. As a defender most of his life, he's used to hitting somebody. The Longhorns of late are running the ball nearly four times as much as they're throwing it, so there's not exactly a lot of pass-catching opportunities. But there are plenty of chances to hit somebody hard as a lead blocker.
"The good thing about being a tight end, you pretty much get to hit somebody every play," Bluiett told SB Nation. "You don't really have a problem. You just switch your mindset from trying to get someone to trying to save someone pretty much."
---
---