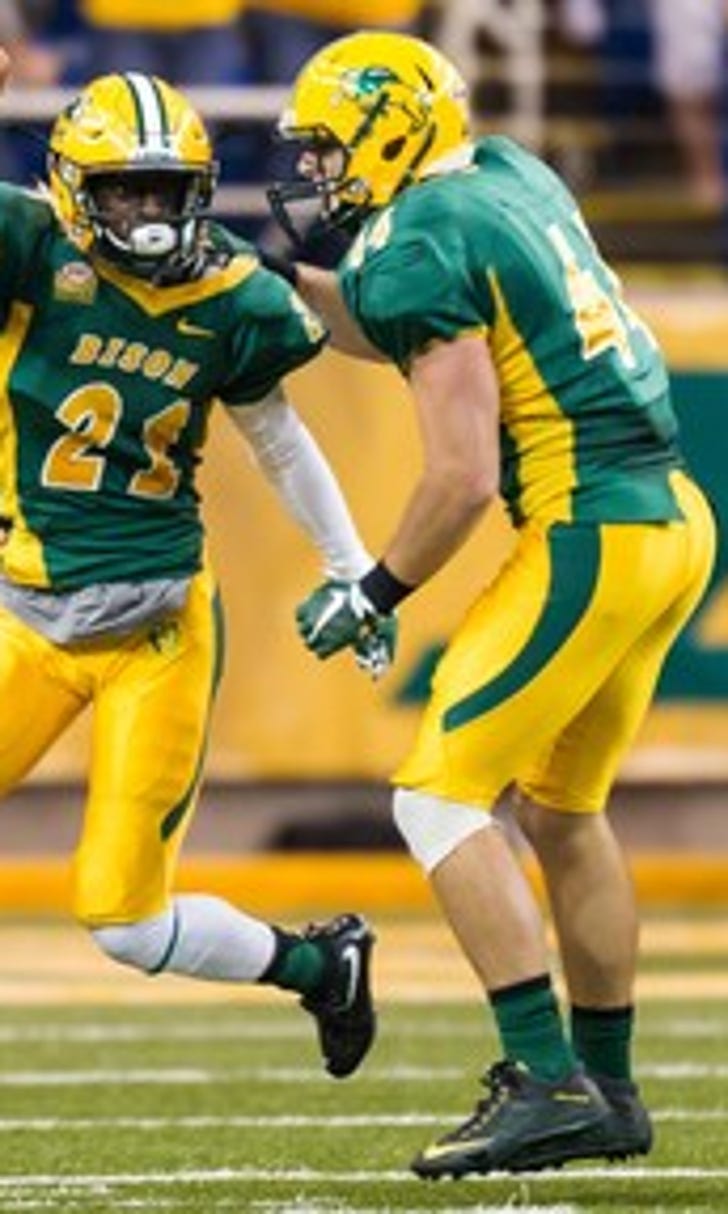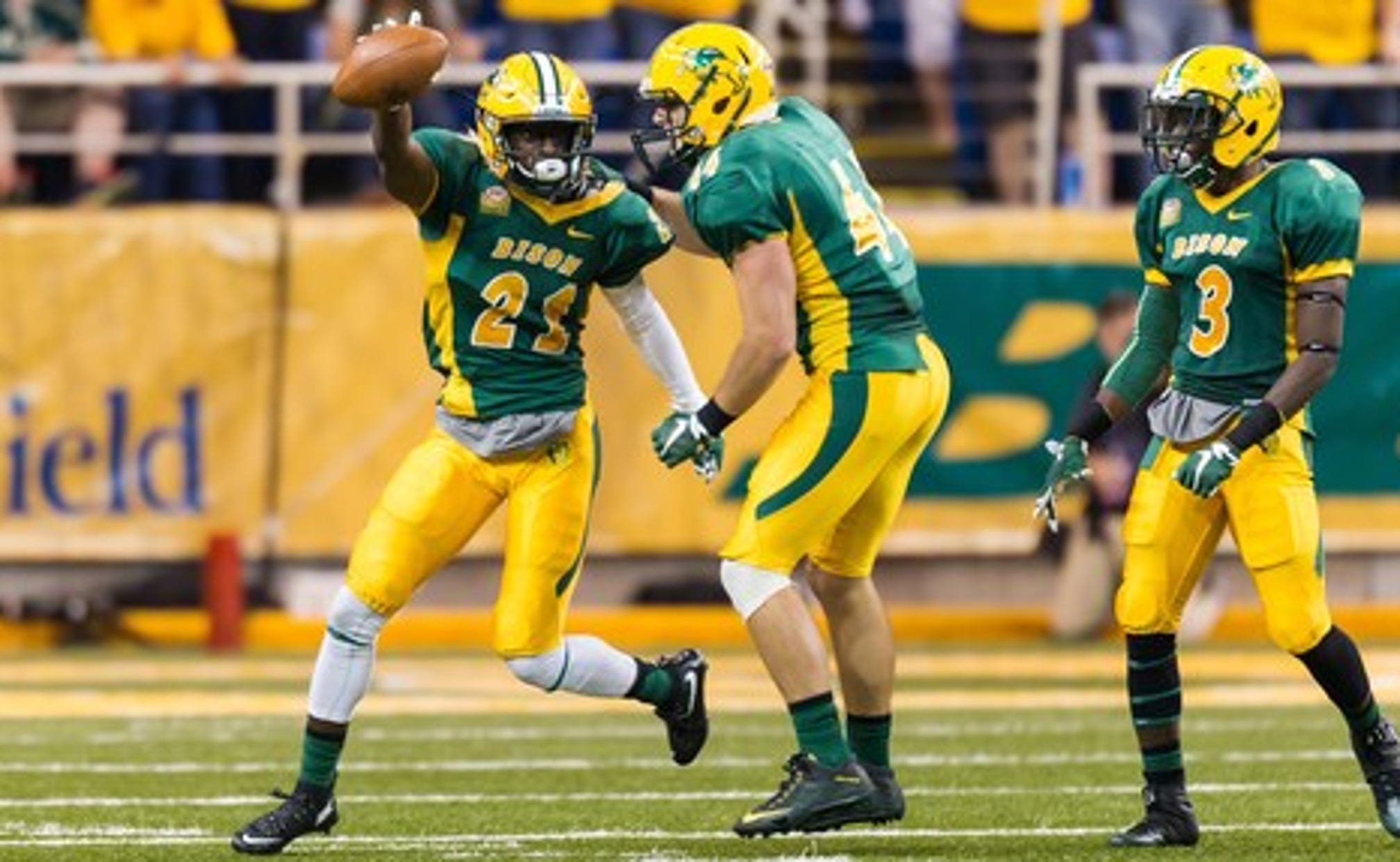 Bison hope to have injured players healthy for FCS final
BY AP • January 1, 2018
(STATS) - North Dakota State will gain a significant boost for the FCS championship game if some of its key injured players are in the lineup against James Madison.
The Bison's depth chart, released Monday, reflected either Jalen Allison or Jaylaan Wimbush will be one of the starting cornerbacks on Saturday. Coach Chris Klieman also said at a news conference Monday that running backs Ty Brooks and Lance Dunn have been move active at recent practices.
"We're going to see on Saturday," Klieman said.
The Bison were tightlipped over some past injuries before their five straight championship games in the 2011-15 seasons, most notably quarterback Carson Wentz, who returned from an eight-game layoff to beat Jacksonville State two years ago.
Allison and Wimbush, both juniors, suffered knee injuries in a 55-13 semifinal-round rout of Sam Houston State on Dec. 15, and Klieman subsequently said neither might play in the final.
Sophomore Marquise Bridges is listed for his first start at the other cornerback spot. True freshman Josh Haynes was listed as his backup on the depth chart.
A return by Dunn or Brooks would be more surprising. Dunn was the team's leading rusher when he was lost to a hip injury after seven games, while Brooks suffered a separated shoulder in the semifinal and Klieman hadn't been optimistic since then about his return for the final.
One player who definitely will return to action Saturday is linebacker Levi Jordheim, who hasn't played since early November because of a knee injury. Klieman said Jordheim is practicing again.
North Dakota State (13-1) will seek its sixth FCS title in seven years against defending champion James Madison (14-0) in the title game at Toyota Stadium.
---
---