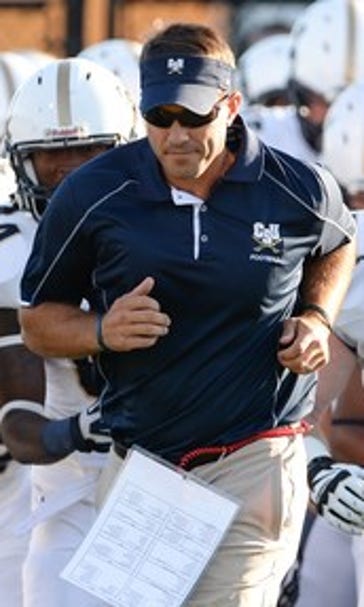 Big South commissioner still confident in future
May 16, 2016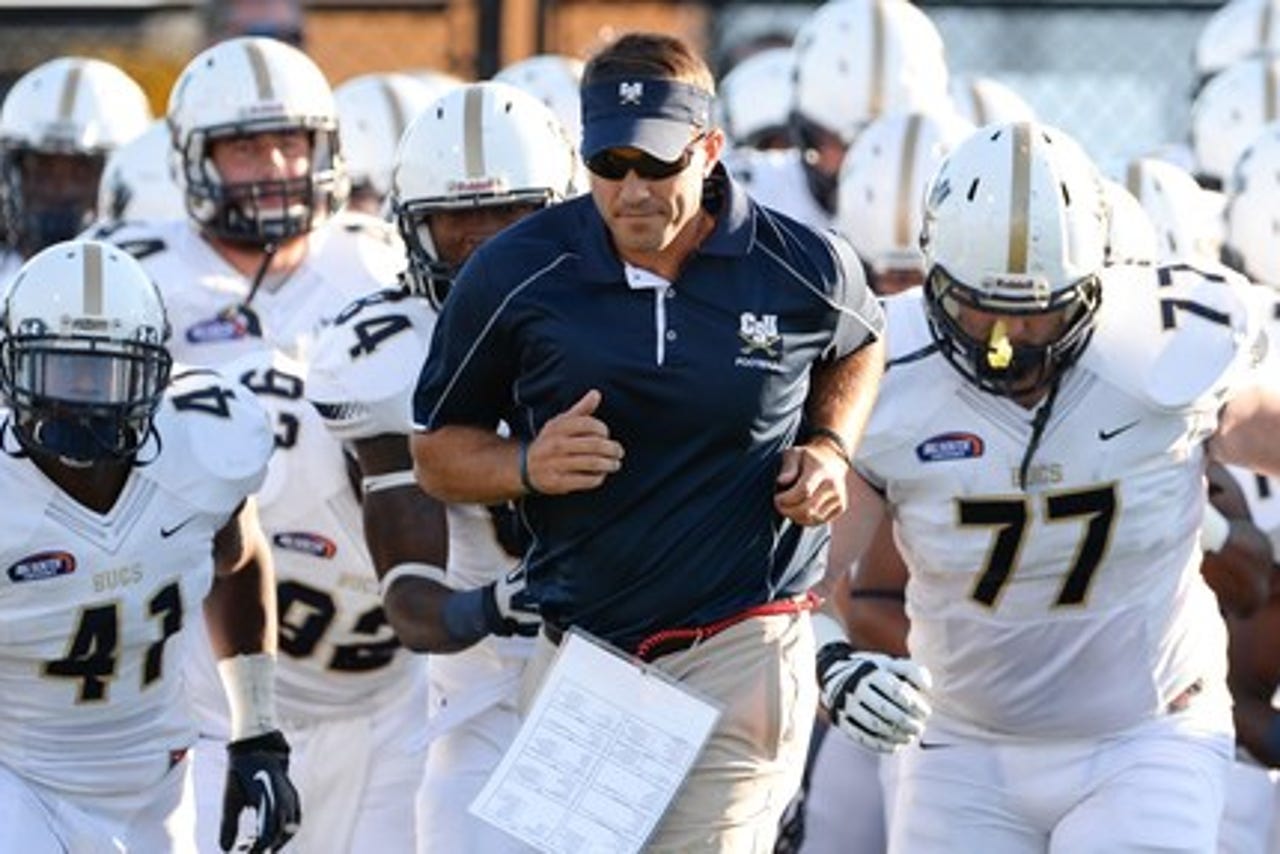 (STATS) - Coastal Carolina's decision to move up to the FBS next year surely has caused great frustration across Big South football considering the FCS conference is in the midst of its greatest success.
Coastal was at the center of it, making five appearances in the national playoffs this decade, including two trips to the quarterfinals. Liberty is still a perennial power in the conference and it reached the playoffs and won there for the first time in 2014. Last year, Charleston Southern also rose to the Top 10 with its first conference championship in 10 years.
Despite the recent success, the loss of Coastal, which will become a member of the Sun Belt Conference next year after playing this season as an FCS independent program, has cast doubt on the viability of Big South football.
While strong overall with 10 full-time members competing in 19 sports, the Big South has only six in football - full-time members Charleston Southern, Gardner-Webb, Liberty and Presbyterian plus associate members Monmouth, which isn't a geographic match in the Big South footprint, and Kennesaw State, a promising second-year program. Six teams is the NCAA minimum for a conference to receive an automatic bid to the FCS playoffs.
Big South commissioner Kyle Kallander, now in his 20th year leading the conference, says the goal is to add at least two more programs. However, Liberty's desire to move up to the FBS level - as Coastal is doing - hangs over the Big South.
"I guess the best way to put it is we're looking at some strategies to help strengthen our membership and expand our membership on the football side," Kallander said. "I'm not going to say there's anything imminent that's going to happen, but in terms of growing the membership there's certainly a few things we're taking a look at to support that. We feel confident about the future of Big South football and feel like we are going to grow over the next few years."
In recent years, FCS conference commissioners have spoken out regularly against FCS programs, such as Coastal, making the move up to the FBS because few in the last 20 years have made it profitable.
The University of Idaho's recent announcement that it will drop back from the FBS level to the FCS in 2018 supported the commissioners' stance that the FCS can offer more viability for lower-tier FBS schools. With a growing gap between the Power 5 and Group of 5 conferences in the FBS, some more schools may admit the benefits are not always worth the cost of competing at that level.
"What I do think you're going to see over long term is that it's just going to get more and more expensive at the FBS level," Kallander said, "because, obviously, the autonomy level, that's going to have a price tag that they can afford to pay for and (is) very difficult for others to.
"It kind of has the same message to whether it's those in FBS that are struggling financially or those currently in FCS that are currently thinking about a move - it's not going to get any cheaper, it's going to be very difficult for the revenues to keep up with expenses."
The Big South was founded in 1983, adding football in 2002. The candidates for football expansion may be limited unless there is another round of conference realignment. One program that is ideal is Campbell, a charter member of the Big South which left and came back. But it plays football in the non-scholarship Pioneer League and would have to move to the scholarship level to play in the Big South.
Kennesaw State, whose other sports compete in the Atlantic Sun, is another viable candidate for expansion, as are any FCS startup or Division II program in the region.
"We've always felt like we want to grow with the best institutions that we can that fit our values and our profile," Kallander said. "But you certainly have to be more than six. That's right on the number (qualifying for an automatic playoff bid). So if you get to eight or nine, that's probably a pretty good number to be at.
"I think our No. 1 desire is to bring somebody in that's already at the Division I level. Obviously, it's a much longer process for a Division II making the move. But it depends on the institution, it depends on the circumstance, it's hard to indicate at this point what would be the best option."
---