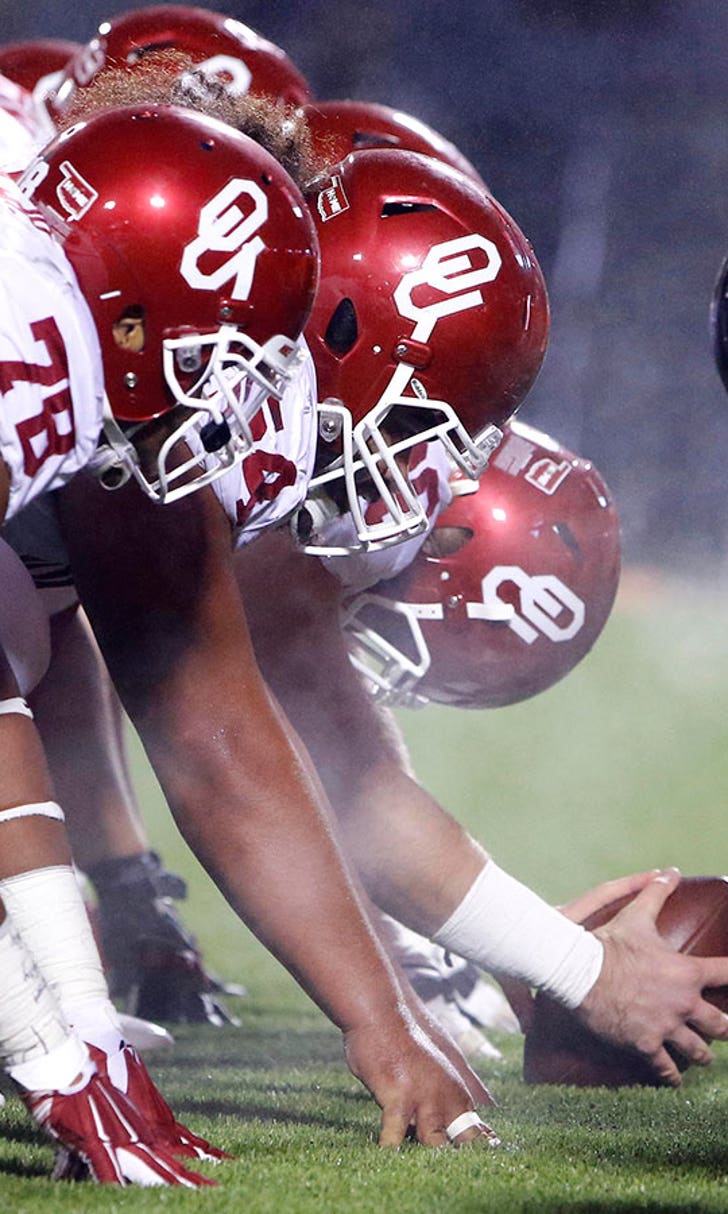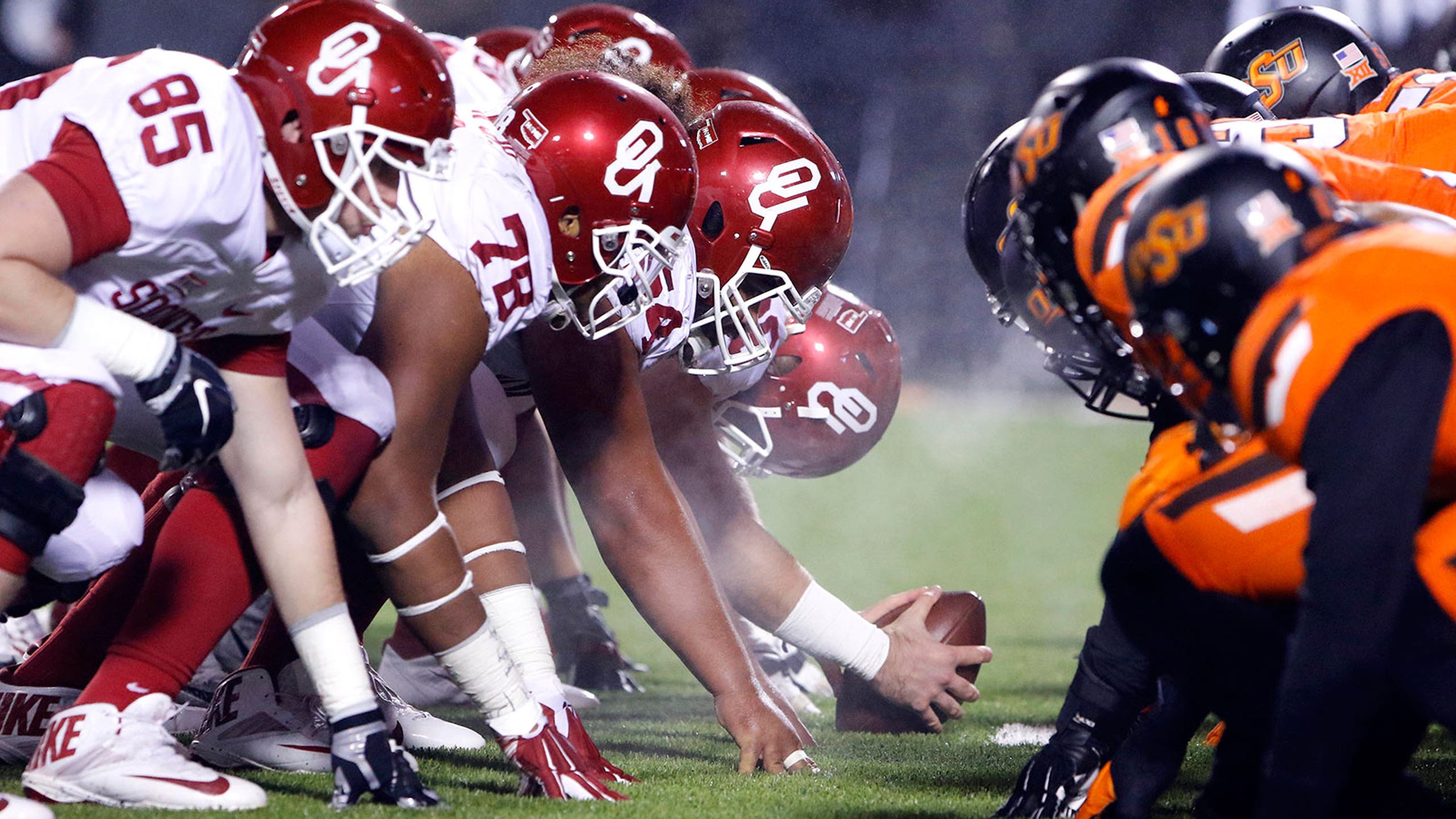 Big 12 gets OK for a title game, but now come the tough decisions
BY Stewart Mandel • January 13, 2016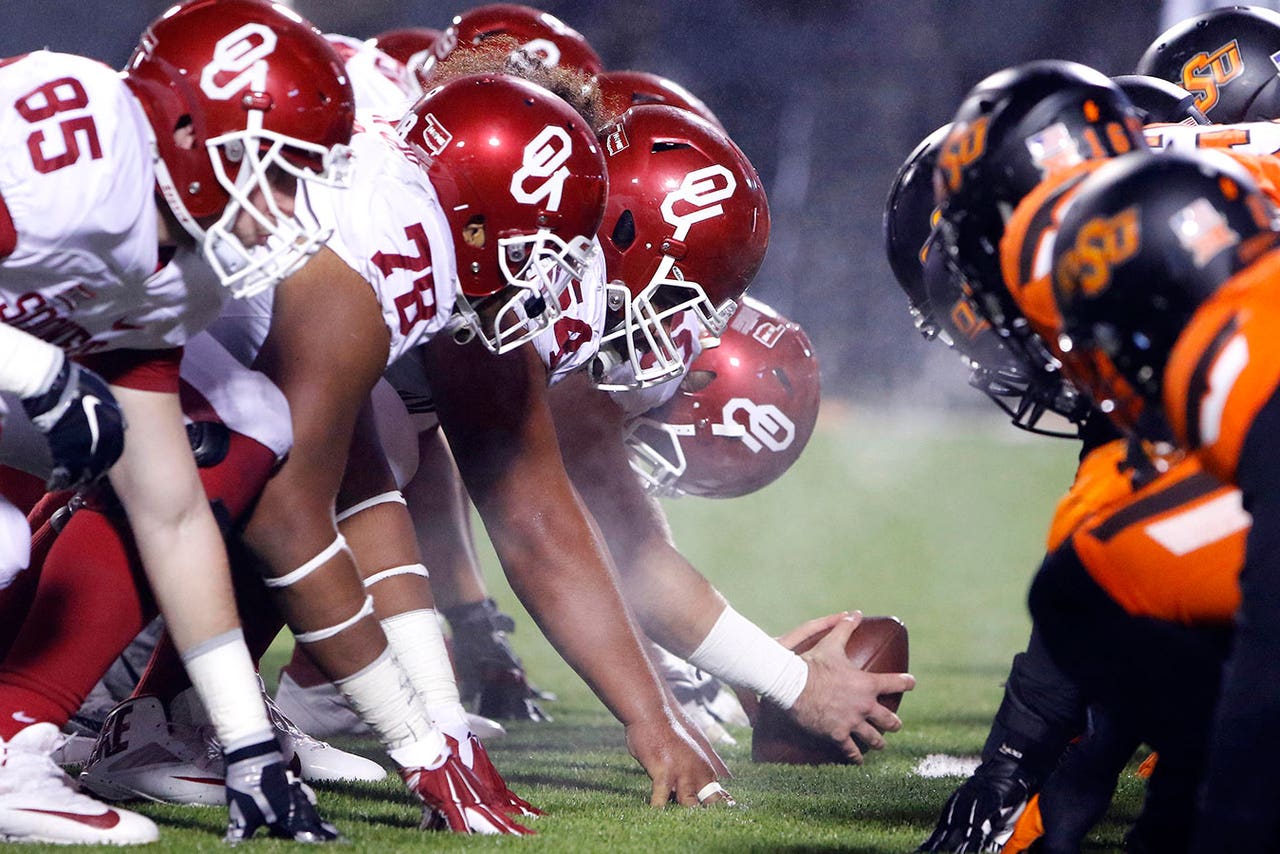 Sorry, realignment fanatics. The Big 12 just got the big break it needed to avoid any imminent expansion.
On Wednesday, the FBS conferences finally adopted a proposal that would allow a conference with fewer than 12 teams to stage a championship game if it so chooses. The final version required an 11th-hour compromise in order to garner "yes" votes from enough of the other leagues, but it assures the 10-team Big 12 would not have to split into two divisions so long as it continues playing a full round-robin schedule.
Had the conference championship measure failed, Big 12 expansion may have become imminent. Now, if that happens at all, it might be several years in the future.
With that legislative roadblock now behind it, the Big 12 can finally focus more clearly on what to do next.
Which is not as simple as it sounds.
By no means is it a certainty the league will immediately adopt a championship game. It just wanted the ability to do so. To this point, most league members were taking a wait-and-see approach until the legislation formally passed.
The incentive would be to give its champion a 13th game against a quality opponent to avoid a situation like 2014, when Ohio State's Big Ten title game rout of Wisconsin helped edge Big 12 co-champ Baylor out of the playoff. And of course, there's money to be made — perhaps $2-$2.5 million per school in annual revenue, depending on how much a TV network is willing to pay for it.
On the other hand, it's redundant to play a full round-robin schedule, only to then have two of its schools play a second time to determine the champion. Oklahoma easily made the playoff this year at 11-1, but what if it had to turn around and play a 10-2 team the following week? Both teams might wind up eliminated.
But let's say for hypothetical sake that the conference does go ahead and stage a title game beginning in 2017, thus resolving that issue once and for all. The conference must still deal with its ongoing elephant in the (meeting) room — whether or not to expand.
Wednesday's vote eliminates any urgency in that direction, but nor does it necessarily assure the league stays at 10 teams for the long haul. Oklahoma president David Boren, an expansion proponent, believes the conference is "psychologically disadvantaged" surrounded by 14-team mega-conferences. And while he's not believed to hold the majority opinion in the room, he's not alone, either.
The biggest hindrance, as it has been all along, is that there are no two obvious expansion candidates. BYU and Cincinnati always get mentioned first, but adding BYU would turn the Big 12 into a three time-zone conference, and Cincinnati does little to add financial value for future TV deals. The conference won't expand unless it's sure such a move will add enough revenue that each school's individual slice does not decrease.
To this point the league has held mostly informal, abstract discussions about all those issues. Whatever happens, at least the conference will finally be operating with some clarity, thanks to Wednesday's vote.
Stewart Mandel is a senior college sports columnist for FOXSports.com. He covered college football and basketball for 15 years at Sports Illustrated. You can follow him on Twitter @slmandel and Facebook. Send emails and Mailbag questions to Stewart.Mandel@fox.com.
---
---