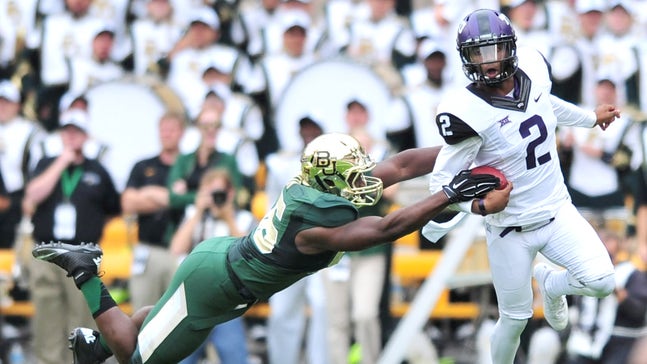 Big 12 announces tiebreaker to determine football champion
Updated
Mar. 5, 2020 1:49 a.m. ET

The Big 12 announced a new tiebreaker procedure on Wednesday that will be used to determine the conference's football champion.
The move comes after Baylor and TCU tied for the Big 12 title last season. Both schools had 7-1 records in conference play, and the league does not have a championship game.
The new procedure takes into account league records only. If two teams finish with identical records, the winner of the head-to-head matchup will be named the champion. In 2014, that would have been Baylor because it beat TCU.
When more than two teams have the same record, the procedure becomes a little more involved.
Check out an image of the full procedure below. We've also typed it out in case the words appear too small.
---
---