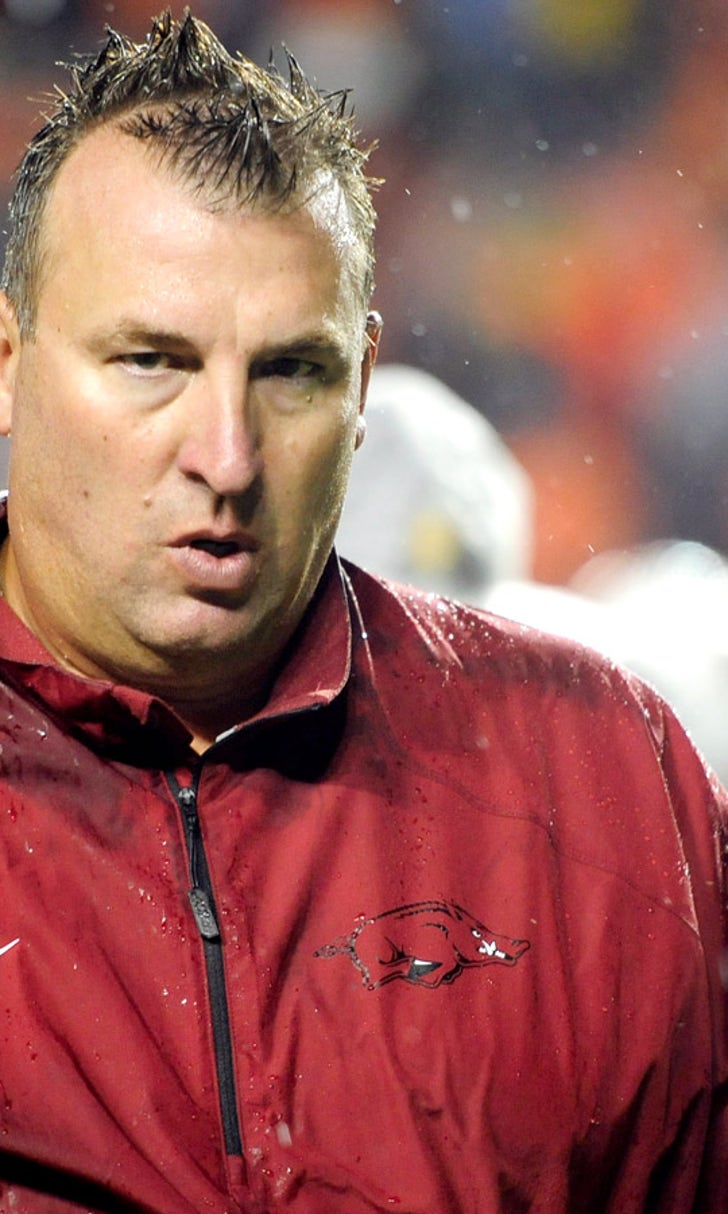 Bielema calls Florida 'the new Ole Miss' in recruiting, then clarifies
BY foxsports • February 3, 2016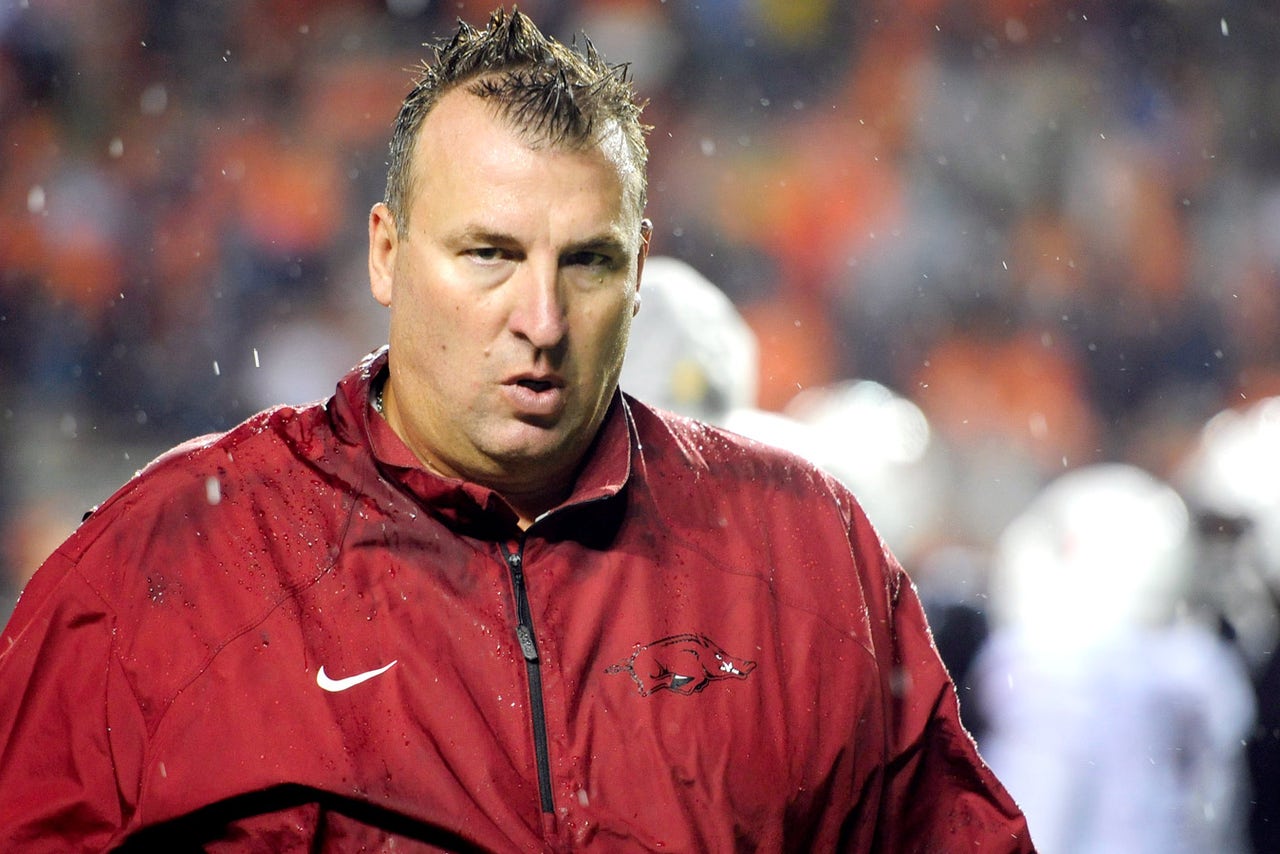 In the aftermath of elite receiver prospect Tyrie Cleveland decommitting from Houston and pledging to Florida over Arkansas, Razorbacks coach Bret Bielema had an odd reaction while being interviewed live on television. 
"Florida, kind of the new Ole Miss, they are doing some things in recruiting that just kinda shocks you a little bit," Bielema said.
It's unclear whether Bielema was directly referring to the recruitment of Cleveland, but considering the two schools were directly involved in his recruitment, it seems at least plausible. Why Bielema brought Ole Miss into the conversation isn't clear either, although the Rebels have been in the news recently, thanks to alleged NCAA violations.
Florida coach Jim McElwain responded quickly to any claims of recruiting misconduct: 
"You got to get a kick out of it a little bit, because obviously this guy doesn't know who the heck I am," McElwain said. "I sure as heck don't know who he is. I'm not sure we really ran into him on the recruiting trail, but you know I know what I'm all about.
"I know what the University of Florida is all about, and I think if you were to poll anybody in college football, I think that they'd know that Mac does it right. I have no idea what this guy was talking about, to be honest."
To which Bielema explained himself with a lengthy apology to the Gators.
"I said something earlier that came across the wrong way, I guess," Bielema said. "I was paying a compliment to Florida. We've seen them kind of pop up everywhere. Before my last couple years here, really had only competed against Florida in Georgia and Florida itself a lot, because I love to recruit Florida. Well, this last week we were competing against them on a wide receiver in Texas, a running back, a player in Louisiana and a player in North Dakota. And I've never seen that before; that's all I was making reference to.
"It's kind of like last week, we stumbled across an offensive lineman in Illinois and I really liked him and started to proceed with him and found out he -- before I got anything going -- had committed to Ole Miss. And I told my staff, 'Ole Miss, they're everywhere.' That's kind of comment we made. It wasn't in reference to anything other than that. I mean that wholeheartedly and honestly, and when I said that earlier, I was paying a compliment to Florida.
"I've called [McElwain] and told him that as well as Hugh [Freeze, Mississippi's coach], and that was received well. So, I'll put that little nugget to bed."
That very well may be the end of this story. But don't be surprised if the topic comes up Nov. 5, as Florida makes the rare visit to Fayetteville this season. McElwain may be tempted to bring this up again if the Gators find a way to win on the road against their SEC West opponent. 
The Associated Press contributed to this report.
---
---