TCU Horned Frogs
TCU Horned Frogs
Believe it or not, Oklahoma just vaulted back into playoff contention
Published
Nov. 15, 2015 1:06 a.m. ET

Oklahoma is right back in the College Football Playoff hunt. Didn't think I'd be writing those words after the Sooners' Oct. 10 loss to struggling Texas. But it's true.
The Sooners went to Waco, Texas, on Saturday night and did something no team had managed in more than three years — beat Baylor in its own stadium. In handing the sixth-ranked Bears their first loss of the season, No. 12 Oklahoma shut down Baylor's normally prolific passing attack, while the Sooners' own quarterback, Baker Mayfield, vaulted himself into prime Heisman contention.
Mayfield came into the game the nation's second-rated passer. He shredded Baylor to the tune of 24-of-34 passing for 270 yards, three touchdowns and one pick, plus another 76 rushing yards and a score. He now boasts a 31-to-5 TD-to-INT ratio on the year.
Unbeknownst to nearly anyone outside the Big 12, OU came in ranked fifth nationally in total defense (4.27 yards per play). On Saturday the Sooners twice picked off Baylor freshman QB Jarrett Stidham, held star receiver Corey Coleman to just three catches for 51 yards and held a Bears offense that came in averaging a national-best 8.36 yards per play to 5.9.
Now, all Bob Stoops' 9-1 team has to do to win the Big 12 is turn around and beat two more top-15 foes, No. 15 TCU and No. 8 Oklahoma State. That's no enviable gauntlet. But for that very reason, an 11-1 Big 12 champion Oklahoma team might have a better shot cracking the final top four than snubbed 2014 co-champs TCU and Baylor.
In fact, Oklahoma is a textbook example of how the College Football Playoff differs from the BCS. Under the old system, a loss as galling as OU's was to Texas — now 4-6 — would unofficially eliminate the Sooners from contention. Their other rival, Oklahoma State, learned that the hard way in 2011 when its lone blemish came to mediocre Iowa State. (Four years later, the 10-0 Cowboys rallied and survived in Ames, Iowa, on Saturday.)
But the committee members pretty clearly demonstrated last season, and in its first couple of rankings this season, that who you beat matters more to them than who you lost to. Thus, Ohio State got in last year despite an early 35-21 home loss to 6-6 Virginia Tech, and Alabama has already risen to No. 2 this year despite allowing 43 points in a home loss to Ole Miss.
Also working in Oklahoma's favor is that unlike its fellow Big 12 contenders, the Sooners went on the road and notched a nice out-of-conference victory at Tennessee, now 6-4. Much like his Manziel-esque fourth-quarter touchdown Saturday night at Baylor, Mayfield's fourth-quarter heroics saved the Sooners in that one.
Most importantly, though, OU would end the season on quite the hot streak if it did indeed beat Baylor, TCU and Oklahoma State in the span of three weeks.
The Sooners would need some help, of course. They got the first round of it Saturday when the Pac-12 all but eliminated itself from playoff contention with Stanford's and Utah's losses. A one-loss Big 12 champ won't likely catch No. 1 Clemson, No. 2 Alabama or No. 3 Ohio State/No. 5 Iowa if all win out. But it would likely have a better case than 11-1 Notre Dame, which saw both a previous (Temple) and future (Stanford) Top-25 foe lose Saturday.
All of this is probably looking too far ahead. Oklahoma still has two difficult games ahead of it. But prior to Saturday, the idea of ending Baylor's 20-game home winning streak seemed the hardest test of all. The Sooners aced it.
Stewart Mandel is a senior college sports columnist for FOXSports.com. He covered college football and basketball for 15 years at Sports Illustrated. You can follow him on Twitter @slmandel and Facebook. Send emails and Mailbag questions to Stewart.Mandel@fox.com.
---
---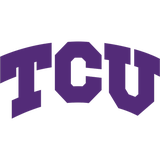 Get more from TCU Horned Frogs
Follow your favorites to get information about games, news and more
---