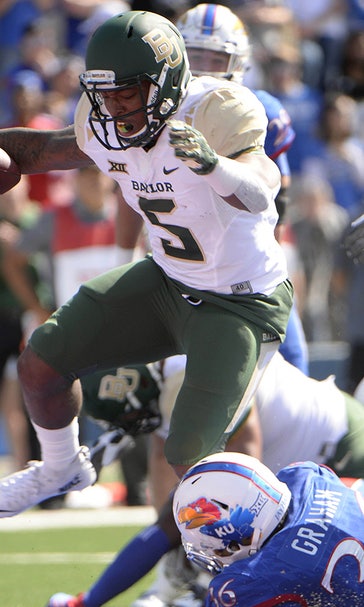 Bears pile their faith and playoff hopes on their gifted, young QB
November 2, 2015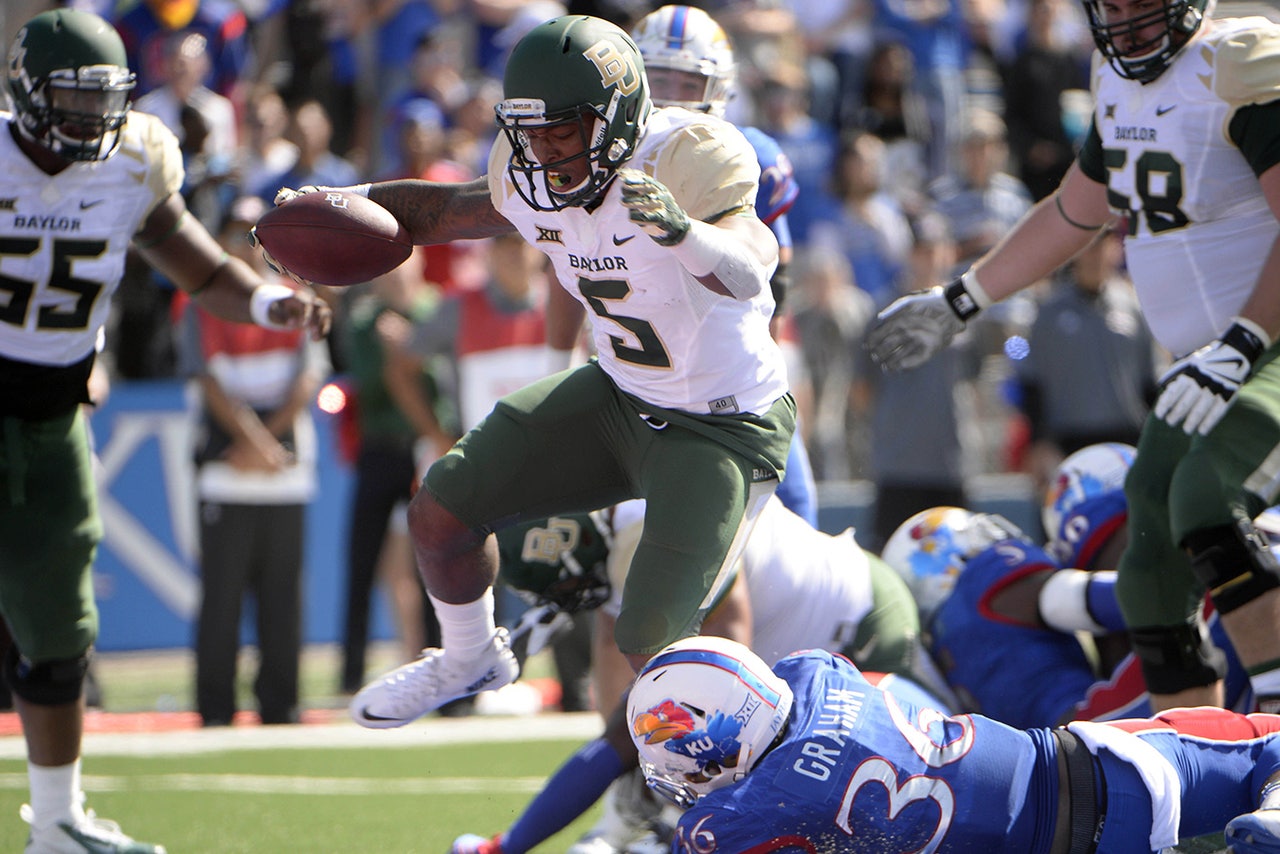 Seth Russell was one of 17 quarterbacks in the nation Monday to be named a semifinalist for the Davey O'Brien Award, given to the nation's top quarterback.
That's of little consolation now as Russell begins his recovery from neck surgery and true freshman Jarrett Stidham takes over an offense equipped with more horsepower than he's ever handled before. This season carries so many expectations for coach Art Briles and the Bears. The two-time Big 12 champs were excluded from last year's playoff, and this team was primed to go all the way.
They still believe they can without their starting signal-caller.
"We're a hungry football team and know what we want definitely," Baylor receiver Corey Coleman told the Waco Tribune-Herald. "It's right there and now we just have to go out and get it."
Stidham's career as a starter begins Thursday night at Kansas State, a dangerous team that is looking to snap a four-game losing skid. Then comes No. 12 Oklahoma State, No. 14 Oklahoma and then on the night after Thanksgiving, No. 5 TCU.
It could be too much to handle for a true freshman, but Brlles and the Bears continue to talk about the 6-foot-3 Stidham like an upperclassmen. He did, after all, enroll at Baylor last spring to get a head start on learning the offense.
"I've never seen anything like this guy, honestly," Baylor junior receiver Lynx Hawthorne told the Tribune-Herald. "If it had been a freshman like me my freshman year, I'd be very worried for the entire university. But this isn't your everyday freshman, this guy kind of carries himself a little bit differently. Not to mention that he's gifted way beyond his years."
The Wildcats' defense on Thursday night will surely be eager to test him.
---
---