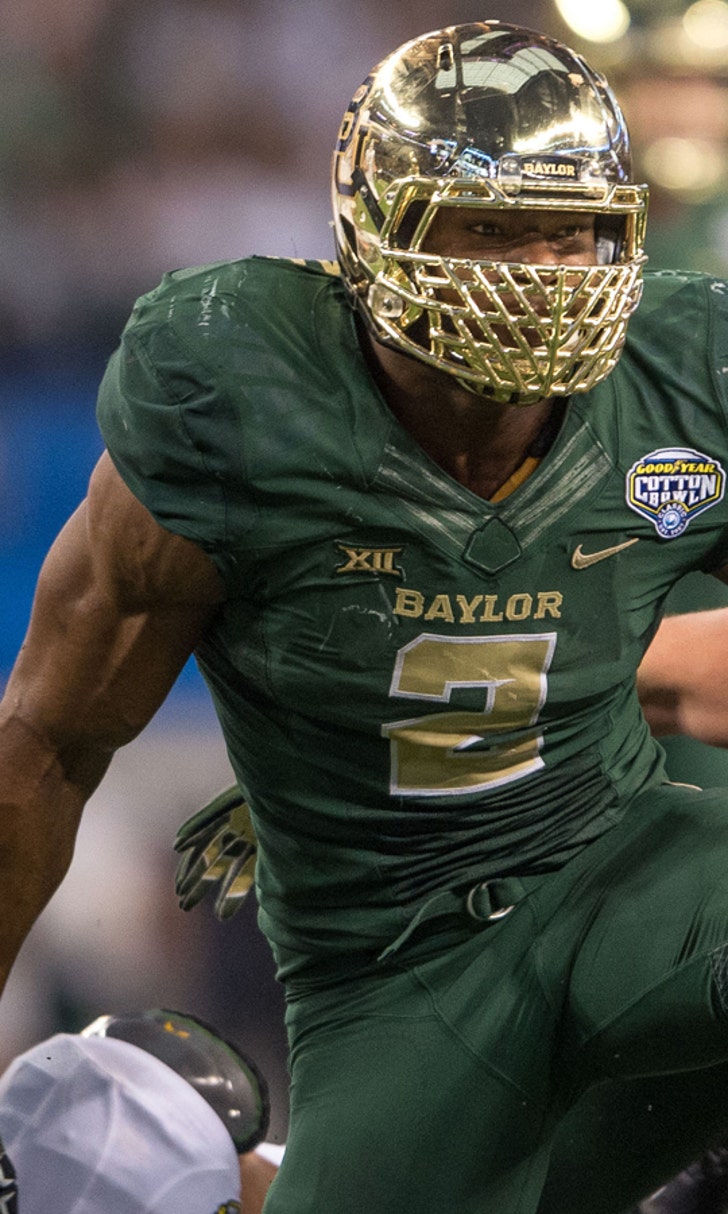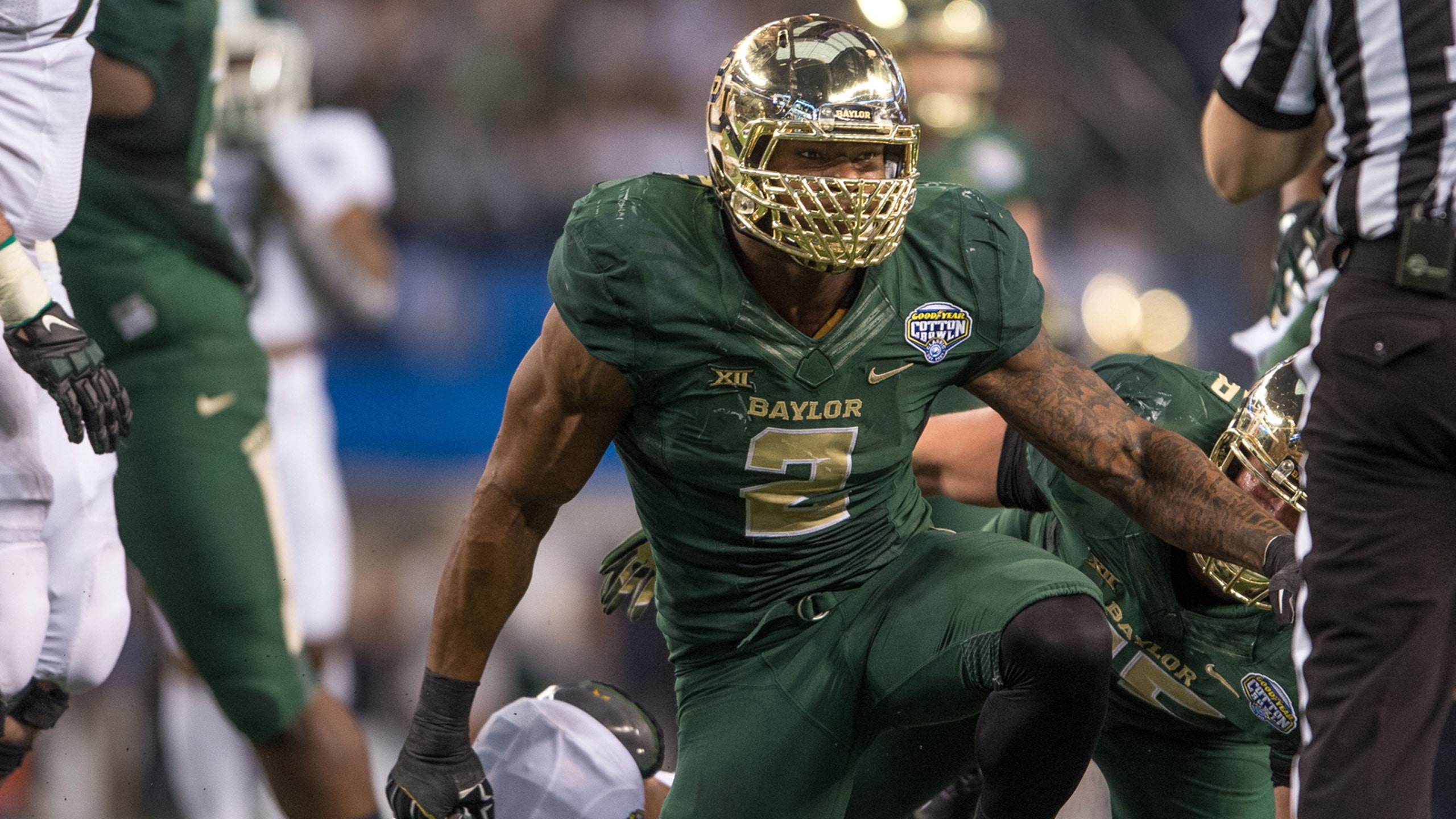 Baylor's Oakman isn't making friends and he's good with that
BY foxsports • July 30, 2015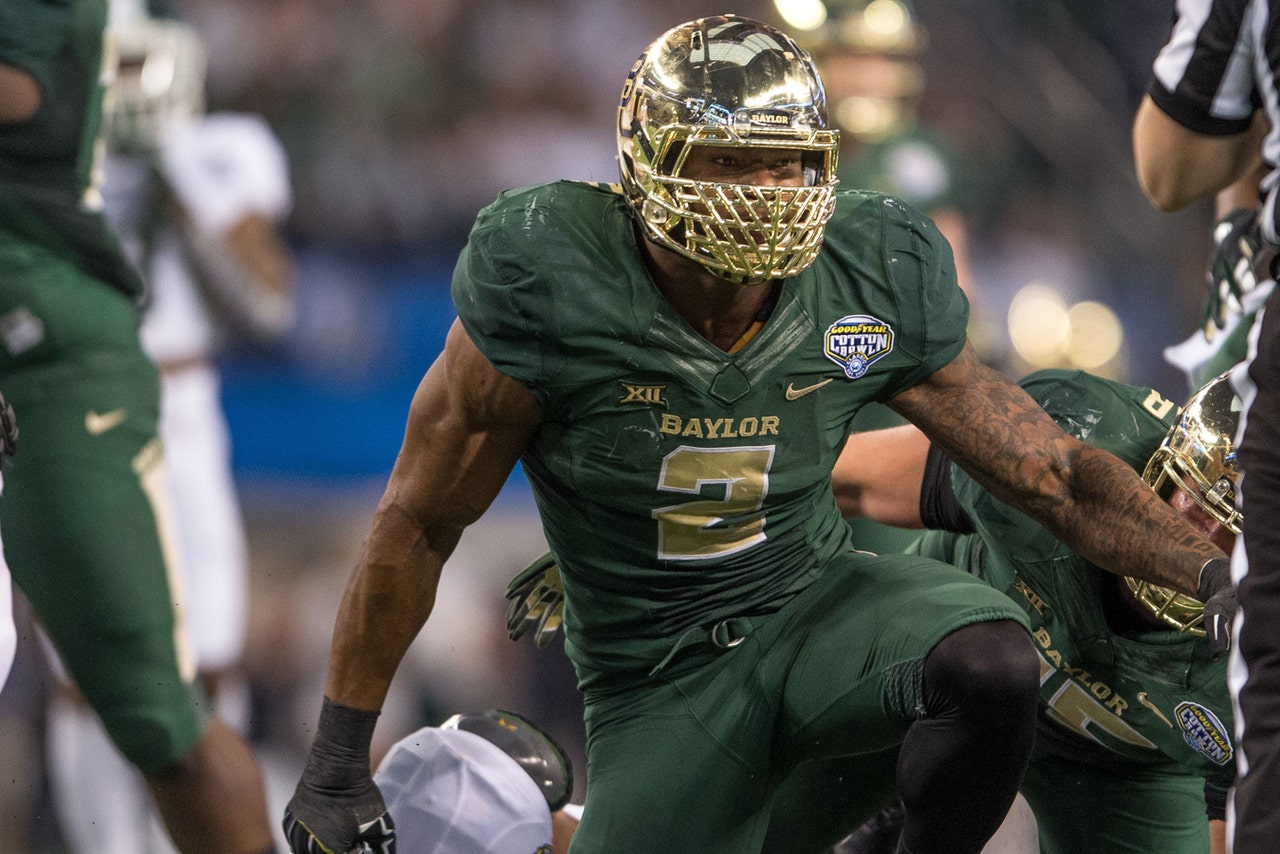 Last season, Baylor's Shawn Oakman knocked Oklahoma quarterback Trevor Knight out of the game.
Wednesday, Oakman, the Big 12's preseason defensive player of the year, wasn't exactly issuing any apologies.
"It's rivalry schools," Oakman said to the Fort Worth Star-Telegram. "Best of luck to him, but that's part of the game."
Oakman isn't interested in making friends. He wasn't engaging with any players from the other Big 12 schools at last week's conference Media Days. 
"Why would I do that? We're not friends," Oakman said to the Star-Telegram. "We're not cordial. We're enemies at the end of the day and there's nothing to talk about."
Oakman is certainly imposing. He's 6-foot-9, 275 pounds. He's projected to be a first-round pick in next season's NFL draft and could even be the No. 1 pick. But he's not going to win any congeniality awards.
Baylor is ranked No. 4 in the preseason coaches poll released Thursday. 
Oakman had 19.5 tackles for losses last season and 11 sacks.
---
---