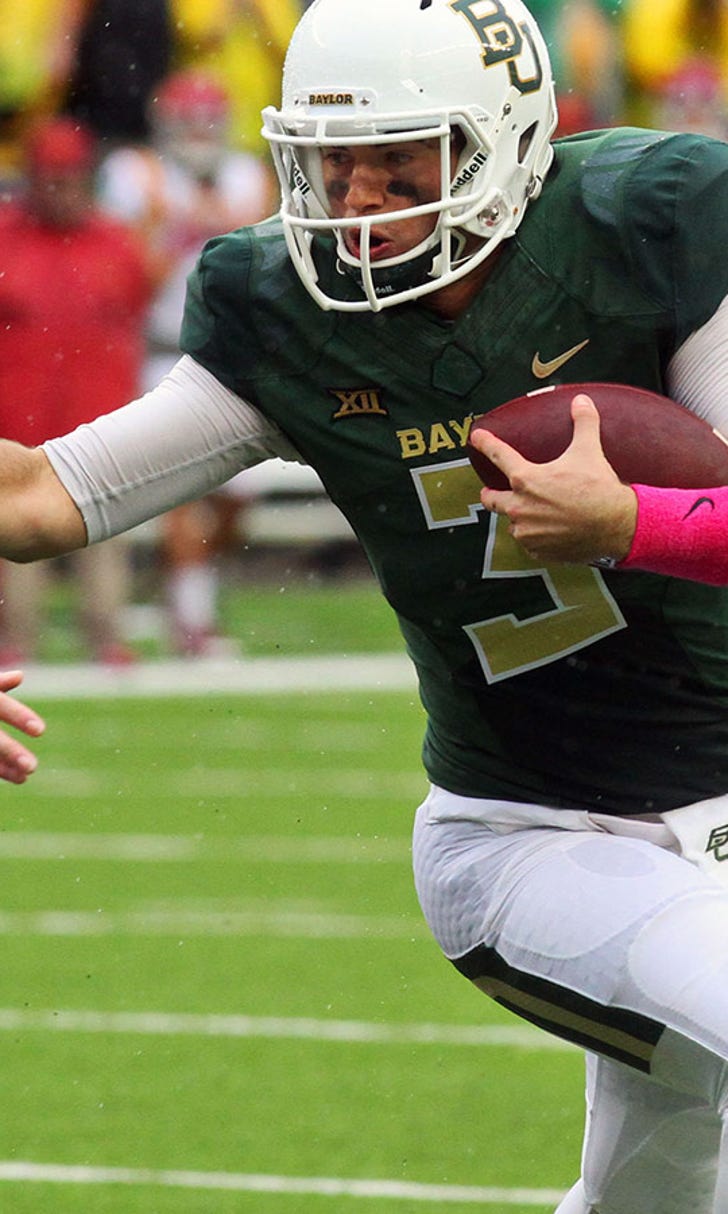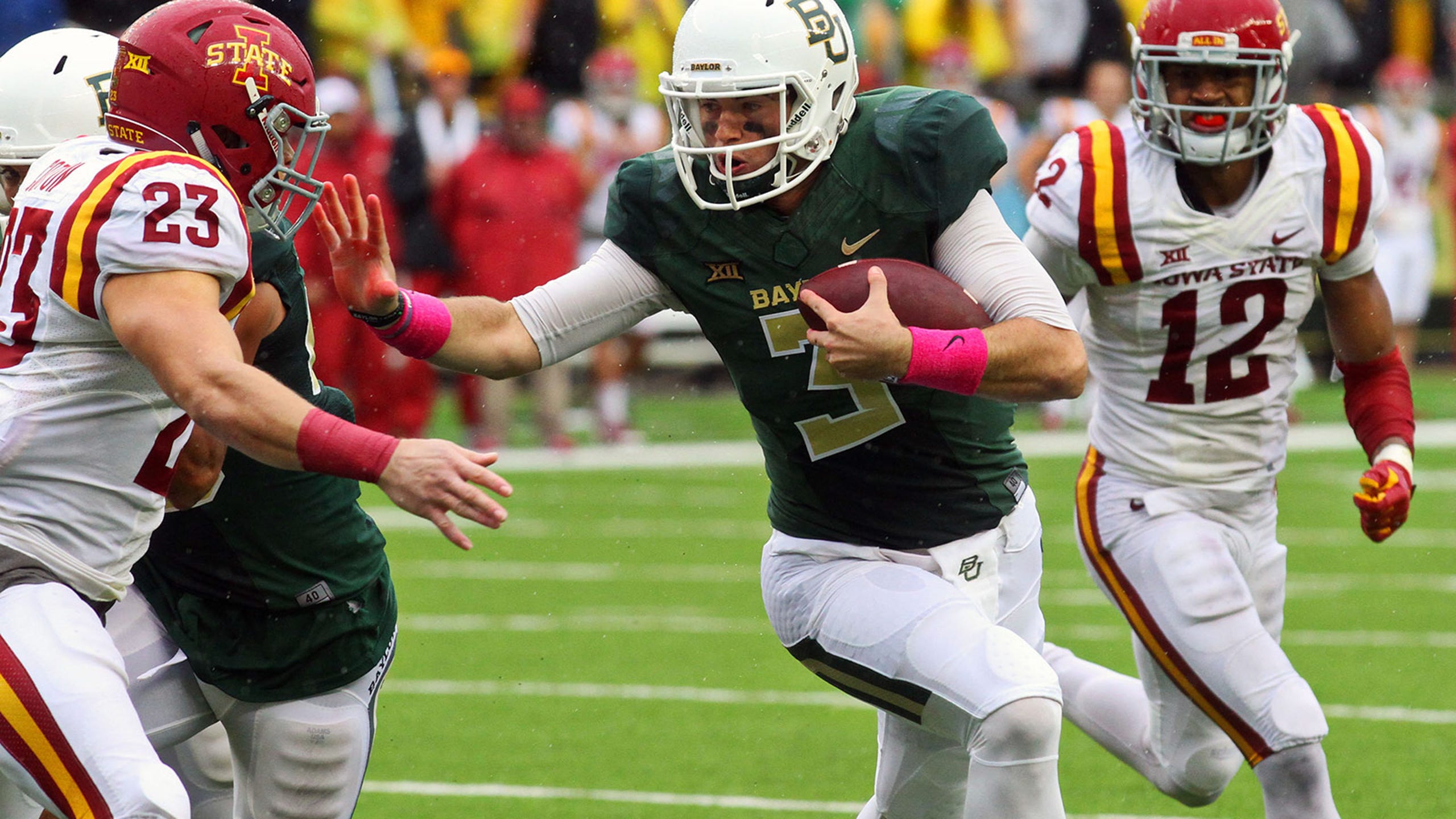 Baylor wants to be the next Ohio State in more ways than one
BY foxsports • November 4, 2015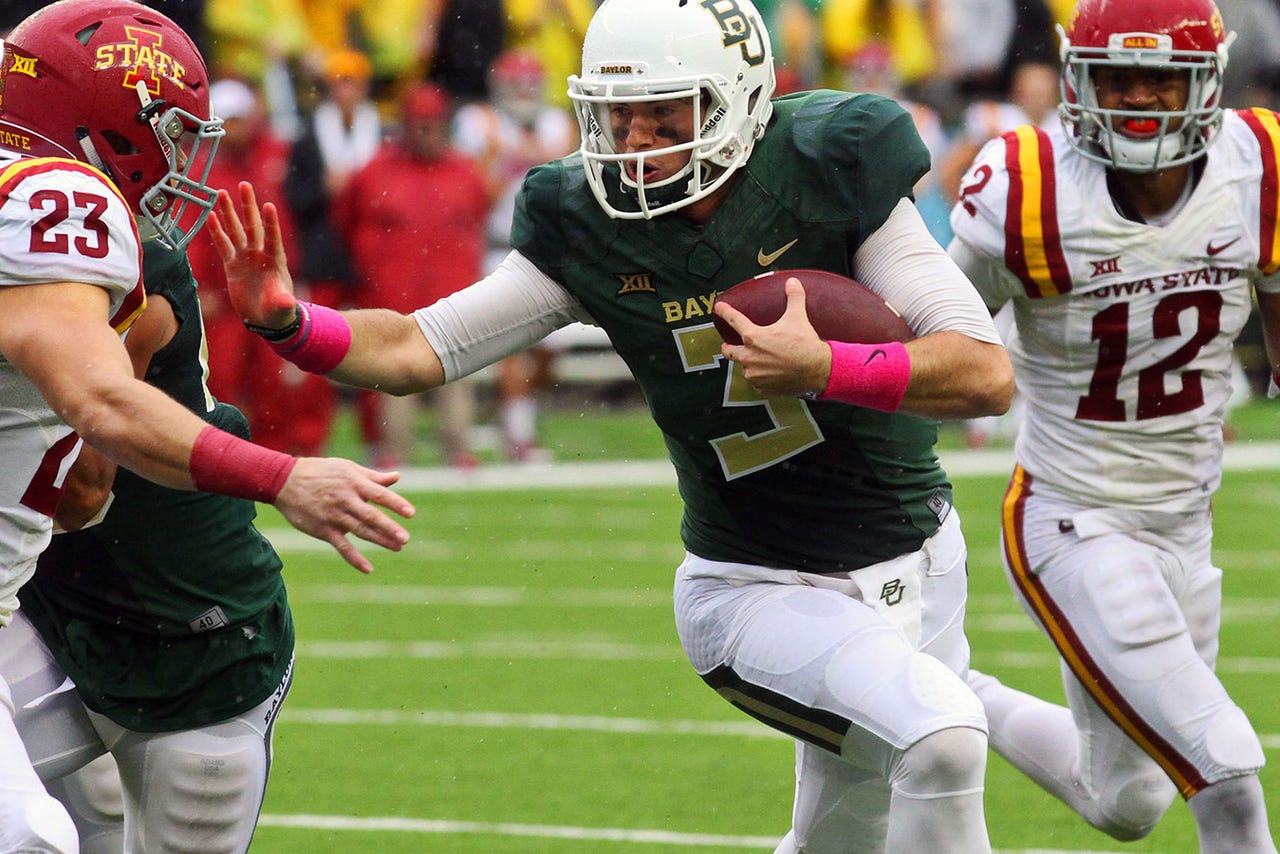 The Baylor Bears want to be the next Ohio State, and not just the end result of being crowned national champs, but the entire process. 
The Buckeyes, of course, lost their starting quarterback early in the season, and then also lost successful backup quarterback J.T. Barrett the week before the Big Ten title game. The College Football Playoff committee didn't punish Ohio State in its rankings on the presumption that the Buckeyes moving forward would be shorthanded. Third-string quarterback Cardale Jones proved the committee correct by leading Ohio State not only to the Big Ten championship but to the national championship, too.
The Buckeyes completed the journey from No. 16 after the first CFP rankings to national champ. Now, Baylor has no interest in getting down to its third-string quarterback, but at No. 6 after the release of the first week of CFP rankings, the Bears would seem to have a much easier path.
CFP committee chair Jeff Long told reporters Tuesday night that the committee did not take into consideration the season-ending injury to Baylor starting quarterback Seth Russell, or the fact that true freshman Jarrett Stidham now takes the wheel of what has been the nation's No. 1 offense.
College football writer Jimmy Burch of the Fort Worth Star-Telegram contends that Ohio State's perseverance behind a third-string quarterback last year actually served as "value-added" in the eyes of the committee.
If Baylor can do the same under Stidham during its November gauntlet when it will face Kansas State, Oklahoma, Oklahoma State and TCU, it could receive brownie points in a four-team playoff that will always exclude at least one power conference.
"We'll ... evaluate Baylor with a replacement quarterback as we did with Ohio State last year," Long said.
---
---