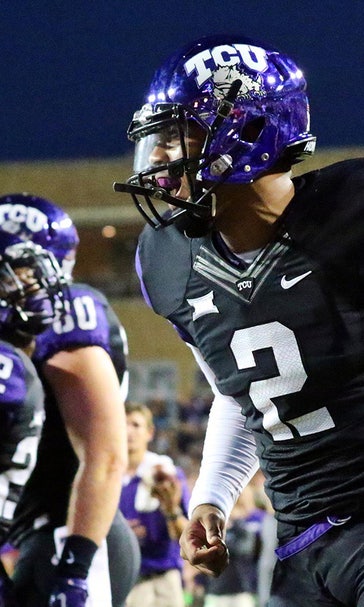 Baylor might be one step ahead, but TCU has strong case for CFP top 4
November 2, 2015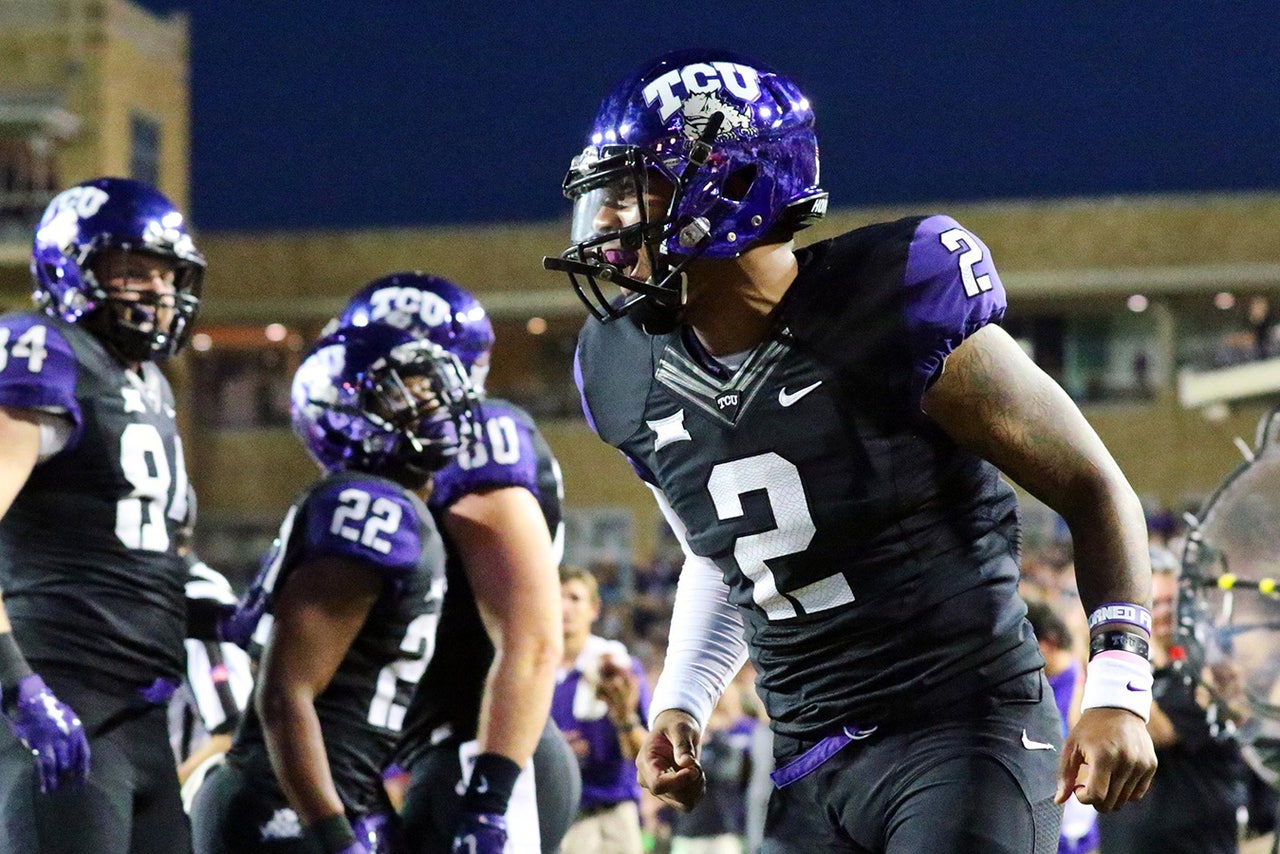 The combination of another tremendous Trevone Boykin performance in an emphatic TCU victory, and Baylor having a bye coming off the news that quarterback Seth Russell is out for the season, still wasn't enough to bounce the Horned Frogs back in front of the Bears in either the AP or coaches top 25 polls.
Now the question is how will the College Football Committee see it? The first CFP rankings of the 2015 season will be unveiled Tuesday night. No. 2 Baylor (7-0, 4-0 Big 12) certainly expects to be among the first group of four, even with its QB having undergone neck surgery. And, No. 5 TCU (8-0, 5-0) with its Heisman candidate under center and a defense that has endured multiple injuries and is beginning to play with a swagger, has a strong case to be in there, too.
The odds are far greater that neither will be in the top four than both. Associated Press voter Ralph D. Russo predicts TCU will get the spot over Baylor, but at the moment it seems that might be a minority viewpoint.
Neither team has played a ranked opponent yet, although, just as last season, TCU will contend it has played a more difficult schedule by virtue of playing at Minnesota in the season-opener along with SMU and FSC Stephen F. Austin. Baylor played SMU, FCS Lamar and Rice.
TCU, No. 5 in the AP poll, will take on its first ranked opponent Saturday at No. 12 Oklahoma State while Baylor hits the road for struggling Kansas State, a team that took the Horned Frogs to the wire. 
Both programs are among the nation's leaders in just about every offensive category imaginable. Boykin has closed the gap on Heisman frontrunner Leonard Fournette of LSU, and Russell had quickly worked his way into the Heisman conversation with a series of astronomical statistical performances.
True freshman Jarrett Stidham now takes over Baylor's offensive reins. He's seen action in all seven games, completing 24-of-28 passes, but he's yet to take a meaningful snap in a game or face the level of competition that's coming. 
If Baylor and TCU both remain undefeated by Nov. 27 when they meet in Fort Worth, it will mean that both have defeated Oklahoma State and No. 14 Oklahoma, and Tuesday's rankings won't have meant a thing.
The winner on the day after Thanksgiving will likely have played itself into the CFP final four (assuming, if Baylor were to win, it defeats Texas on Dec. 5).
For now, let's see the rankings and begin the debates.
---
---