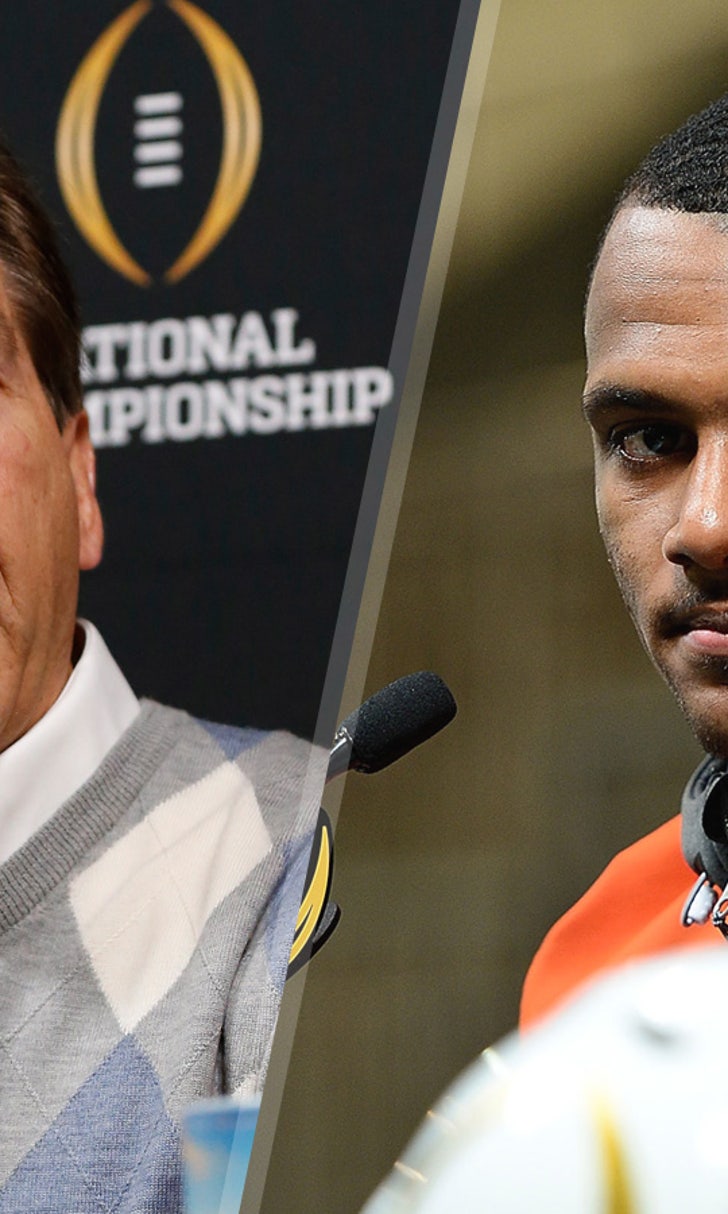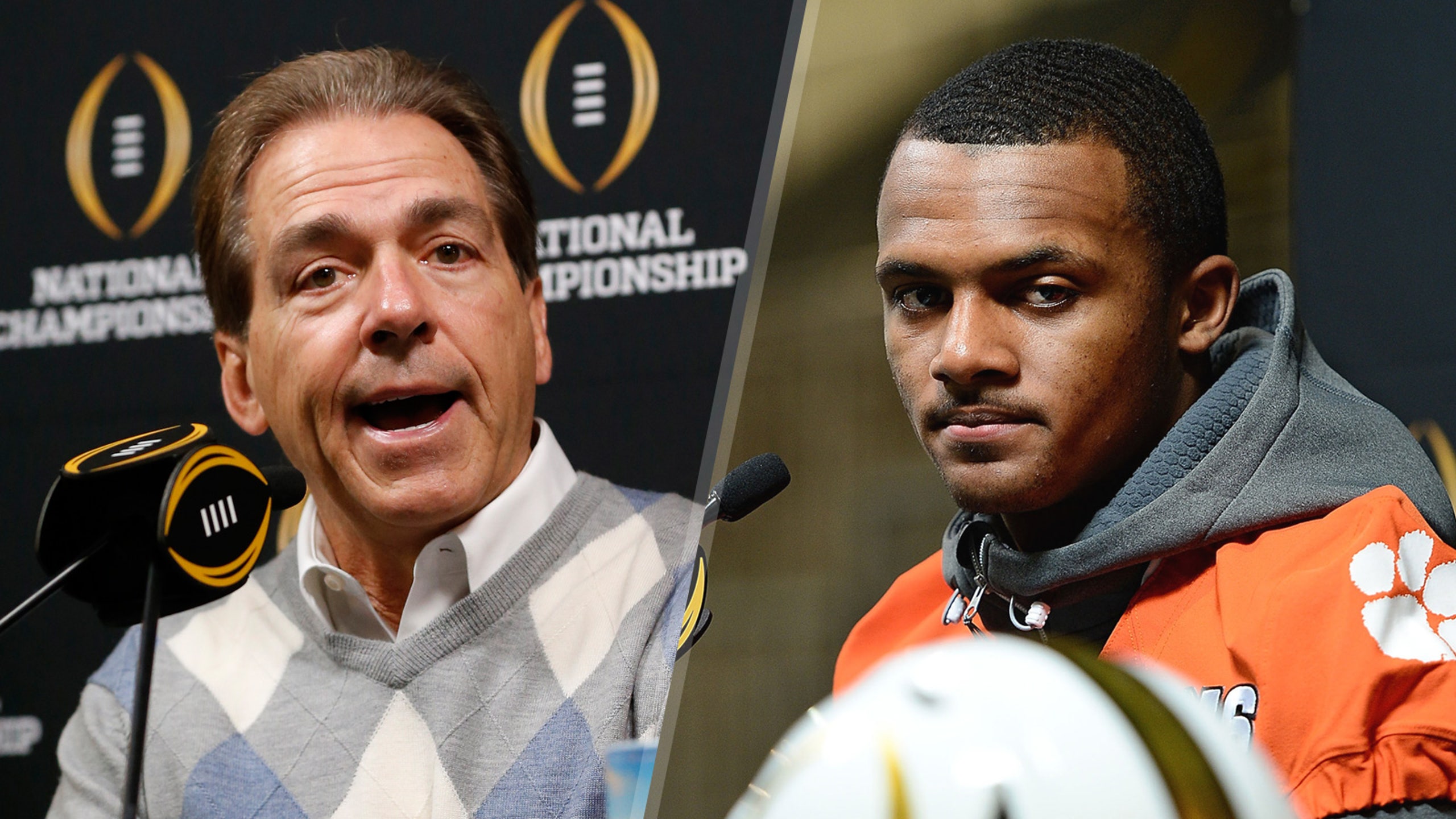 'Bama finds 2-pronged approach to prep for 'phenomenal' Clemson QB
BY Bruce Feldman • January 9, 2016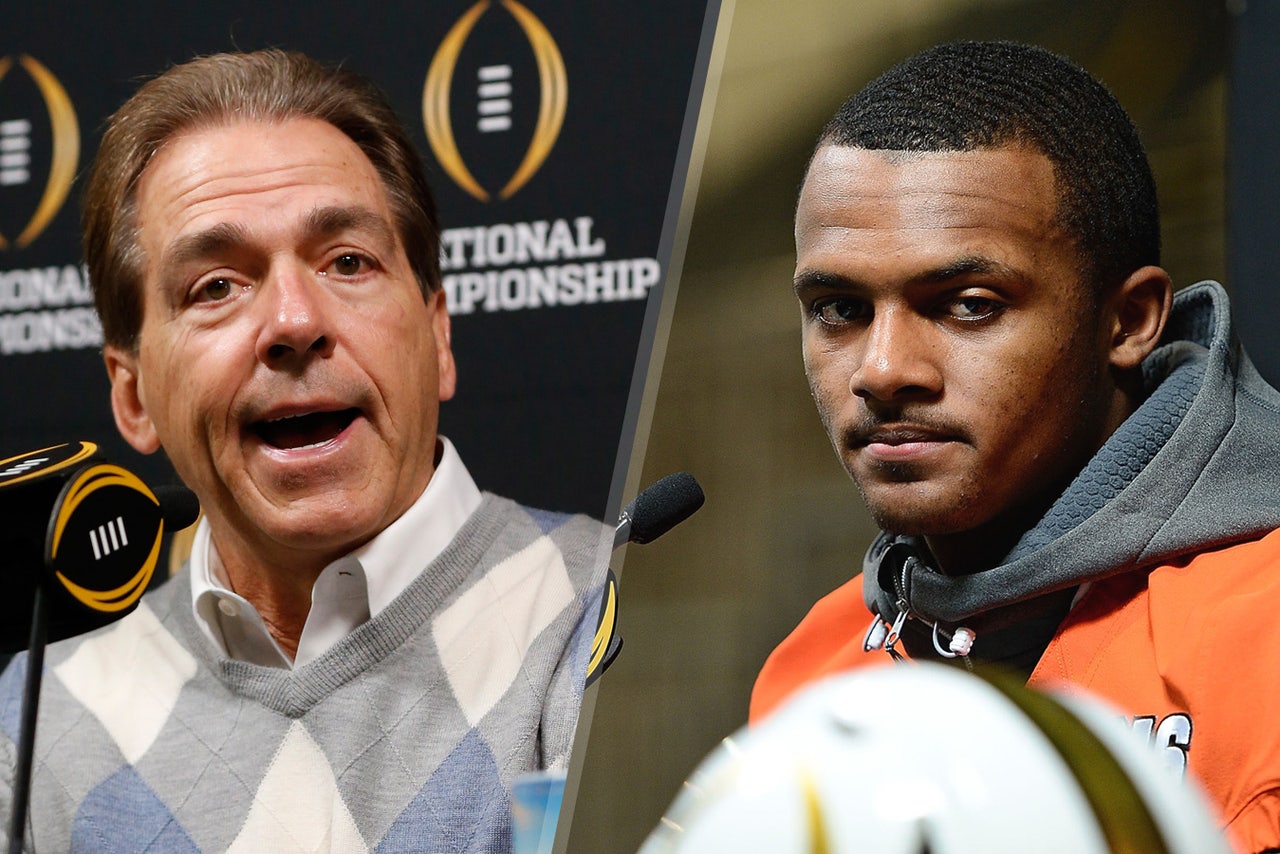 PHOENIX -- Alabama has taken a two-headed approach to prep for Clemson QB Dehsaun Watson, the Tigers' dynamic dual-threat quarterback who rolled up 3,699 passing yards, 1,032 rushing yards, 31 passing touchdowns and 12 rushing TDs this season.
For simulation, the Tide have used freshman Blake Barnett, a rangy 6-foot-5 California native who is very mobile, and they've also gotten some use out of early enrolled freshman Jalen Hurts from Texas, who just arrived in the past few days.
"Jalen's really, really fast and played in a very similar offense to what (Clemson) does," said Alabama OLB coach Tosh Lupoi. "I think he's really helped us a lot."
Barnett joked that he has taken a pounding from the Tide's defense.
Coping with dual-threat QBs has been a problem for Alabama's defense in recent years, as evidenced by the success that Texas A&M's Johnny Manziel and Oklahoma's Trevor Knight had against the Tide.
'Bama players downplayed the issue and pointed out that they faced a talented, experienced dual-threat QB in Mississippi State's Dak Prescott, and they sacked him nine times in a 31-6 Tide romp this year. Alabama also held Josh Dobbs and the Tennessee offense to about 300 yards earlier this season. But Watson and Clemson have been producing at a much different level from anything the Tide have seen in a while, Nick Saban says.
"I don't know that anybody could actually do that as well as Deshaun Watson does it," Saban said. "But Jalen did a really, really good job. He's very athletic, and I think that was a real plus for our team to have him there for a few days to be able to have that kind of quickness for us to try to react to."
Saban called Watson "a phenomenal player."
"I think he truly, truly understands what they want him to do and really gets it done on a pretty consistent basis, which makes them have the kind of prolific offense that they have," the Alabama coach said. "So I think when you play against someone like this, you have poise in how you play one play at a time in the game for 60 minutes in the game, knowing that the other team is going to make some plays. But how you respond to the next play is going to be the real key, because with the pace of play and with a player like him, you know, you can't get on a roll, let them get on a roll based on how you respond defensively."
Bruce Feldman is a senior college football reporter and columnist for FOXSports.com and FS1. He is also a New York Times best-selling author. His latest book, "The QB: The Making of Modern Quarterbacks," came out in October 2014. Follow him on Twitter @BruceFeldmanCFB and Facebook.
---
---