West Virginia Mountaineers
West Virginia Mountaineers
Backup QBs seize spotlight for Oklahoma-West Virginia
Published
Nov. 24, 2017 3:05 a.m. ET

NORMAN, Okla. (AP) Two very different situations changed the quarterback matchup between Oklahoma's Baker Mayfield and West Virginia's Will Grier.
Mayfield, the favorite to win the Heisman Trophy, was caught on camera making a lewd gesture towards the Kansas sideline during last Saturday's win. Oklahoma coach Lincoln Riley announced Monday that Mayfield wouldn't start or be a captain Saturday in his final home game.
Grier, a Davey O'Brien Award semifinalist who ranks second nationally with 34 touchdown passes, injured a finger on his throwing hand while trying to stretch the ball for a touchdown last Saturday against Texas. He had surgery and is expected to miss at least four weeks.
Kyler Murray will start for No. 3 Oklahoma (10-1, 7-1 Big 12, No. 4 CFP) while Chris Chugunov will get his first career start for West Virginia (7-4, 5-3).
In a tearful news conference Monday, Mayfield said he understood why the punishment was necessary.
''It doesn't matter who you are, you need to handle yourself the right way,'' he said. ''For this program going forward, it needs to show that coach Riley is about doing it the right way. He always has and always will be. It doesn't matter if you are the starting quarterback. If you don't act the right way, coach Riley is going to discipline you. That's how it needs to be.''
Murray, a transfer from Texas A&M, has completed 16 of 19 passes for 307 yards and two touchdowns and rushed for 62 yards this season. It's unclear how much he will play, but he'll be expected to help Oklahoma remain on track for a spot in the College Football Playoff.
''He's absolutely ready,'' Mayfield said. ''He could have started any of the other games this year. He's more than capable of leading this team and being a great quarterback here. He will be. He'll be ready. There's zero questions and zero doubt about that.''
Chugunov completed 14 of 26 passes for 189 yards and a score in relief of Grier.
''I was happy with the way he competed last week,'' West Virginia coach Dana Holgorsen said. ''He went in there and competed his tail off. He got knocked around a little bit and kept getting up and knew where to go with the ball.''
Here are some things to watch as the Sooners and Mountaineers clash:
CAREFUL MAYFIELD: Mayfield acknowledged that Oklahoma and West Virginia are known for having especially intense games. He also understands that because Kansas successfully baited him by not shaking hands before last week's game, the Mountaineers might test him more than usual. He said he'll still be careful to keep his emotions in check.
''You can say what you want about the chippy games we've had with them. That's just because they're a good program and we play competitively with each other. But, that's football. It's chippy. I always expect it to be like that. Like I said, I can always handle myself better.''
NOTHING TO LOSE: West Virginia already is bowl eligible, so a loss wouldn't be costly. A road win against the nation's No. 3 team would provide a boost to the program, though.
''Let's go play ball, let's have fun, let's rally around (Chugunov), let's play our tail off,'' Holgorsen said. ''This season changes drastically if we can go win this one.''
LAST HOME GAME? Oklahoma left tackle Orlando Brown, an Outland Trophy finalist, said he wasn't sure if he'd declare for the NFL after this season. The junior is expected to be a high draft pick if he leaves.
''No, it's too early for me to say that,'' Brown said. ''It's still a lot of football left and I only focus on one week at a time. Obviously, I love it here, and there's a lot of things to look forward to in the future, but as far as the NFL, I don't know yet.''
SILLS SCORES: West Virginia receiver David Sills V, a Biletnikoff award finalist, has 18 receiving touchdowns, tops in the nation. The 6-foot-4 red zone target has 57 receptions for 903 yards this season.
ANDERSON DOMINATES: Oklahoma's Rodney Anderson has been a force the past five weeks, compiling at least 100 yards from scrimmage and a touchdown in each game. The Sooners are unbeaten since he became the team's featured back.
---
Follow Cliff Brunt on Twitter: www.twitter.com/CliffBruntAP .
---
More college football: http://collegefootball.ap.org and https://twitter.com/AP-Top25 .
---
---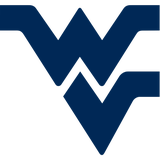 Get more from West Virginia Mountaineers
Follow your favorites to get information about games, news and more
---