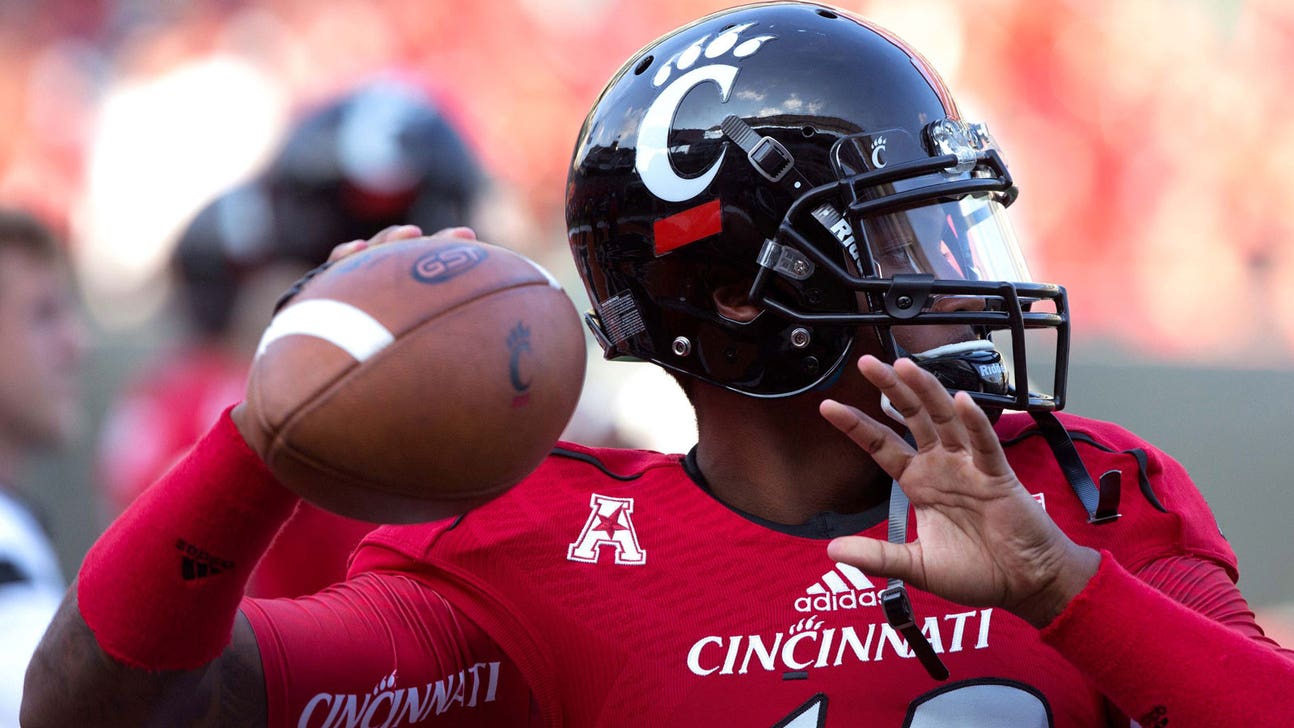 Backup Cincinnati QB Evans suspended indefinitely following arrest
Published
Oct. 21, 2014 5:12 p.m. ET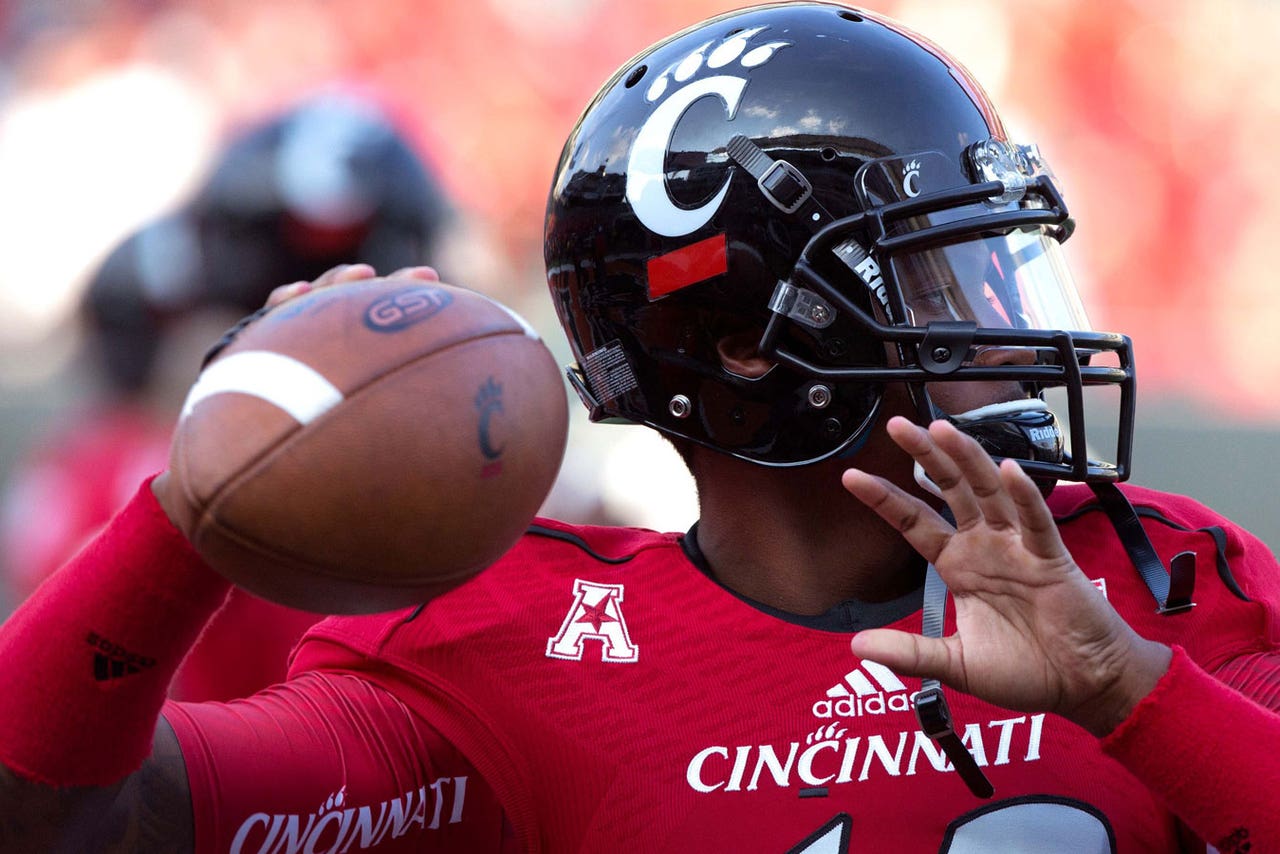 CINCINNATI -- Backup quarterback Jarred Evans was suspended indefinitely by Cincinnati coach Tommy Tuberville on Tuesday for his arrest over the weekend on a misdemeanor assault charge.
Tuberville said the junior-college transfer won't be allowed to associate with the team until his case is settled. Evans has a court appearance scheduled for Nov. 4.
The police report said Evans punched a man, causing him to fall and sustain a concussion and a cut that required stitches. Evans was arrested early Sunday morning and stayed in jail until Monday.
Evans was third on Cincinnati's depth chart behind Gunner Kiel and Munchie Legaux. He got his most significant playing time during the second half of a 41-3 win over Southern Methodist on Saturday, running 10 times for 67 yards and a touchdown.
"Everyone is held accountable for what they do and if you get your name in the (media), even if you're not guilty, you're suspended until you prove yourself because you're in the wrong place at the wrong time," Tuberville said.
The university is investigating the altercation. Tuberville said players are told to stay away from situations that could lead to trouble.
"It's a good way to lose a scholarship, a good way to lose your career, your education and all that," he said. "But it's decisions young kids make, they always make them."
Cincinnati (3-3, 1-1 American Athletic) hosts South Florida (3-4, 2-1) on Friday at Paul Brown Stadium. The Bearcats are reduced to two quarterbacks for the foreseeable future.
Kiel severely bruised his ribs during a 50-28 loss at Ohio State on Sept. 27 and got hit in the ribs again a week later in a 41-14 loss to Memphis, forcing him to the sideline for the second half. Legaux took over.
Tuberville pulled Kiel from the win over SMU early in the second half to prevent further injury to his ribs.
"He's been through a lot in the past six games," Tuberville said. "He hasn't been sacked that much but he's been hit quite a bit. And the ribs on both sides are still bothering him some. Again, as I said last week, he's not going to ever be 100 percent as the season goes on."
Evans transferred from Santa Barbara City College. He is more of a runner than Legaux, who suffered torn ligaments and cartilage in his left knee during the second game of the 2013 season. Legaux is cautious when he runs to protect the knee.
There is no No. 3 quarterback ready to play if the first two get hurt.
"Hopefully we don't get to that point, but we're in a little better shape than we would normally be with having Munchie on the team with some experience," Tuberville said.
---