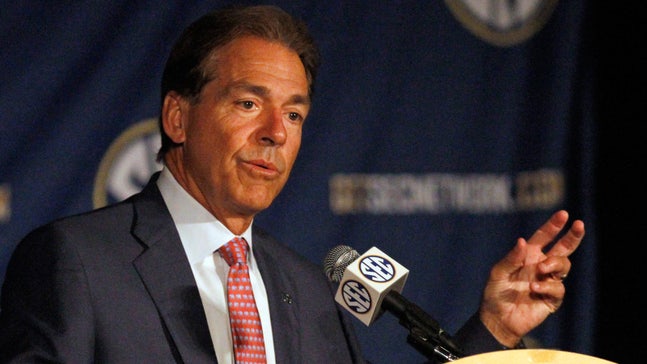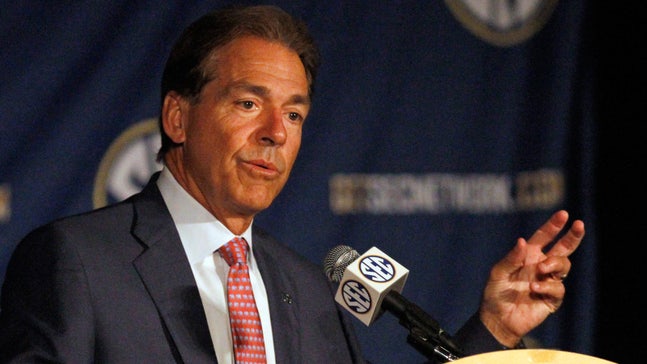 Author of Saban biography responds to coach's criticism
Published
Aug. 14, 2015 9:47 a.m. ET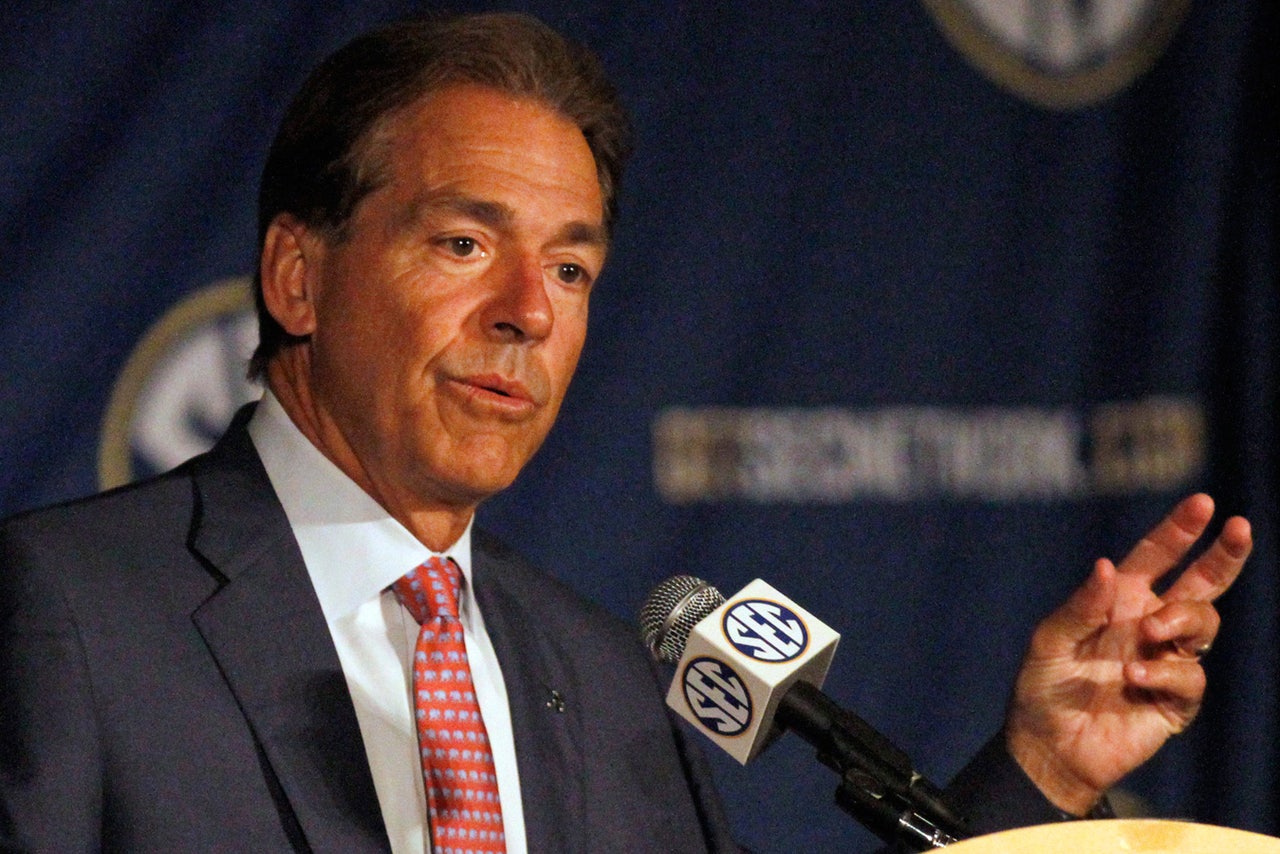 A recently released Nick Saban biography, "Saban: The Making of a Coach," by author Monte Burke, has generated a lot of conversation -- including some not-so-happy comments from Saban himself.
Saban ranted last week about unauthorized biographies in general, making it clear that he was referring to some of the revelations included in Burke's book.
Burke appeared on ESPN's "Championship Drive" podcast Thursday to talk about Saban's his reaction and his experiences writing the book, and the author had some interesting things to say.
In terms of Saban's negative reaction and his attitude toward the media in general, he told the hosts:
"I wasn't that surprised that he reacted like that. I am right now the very definition of what he'd call 'clutter.' ... I think if he could do what he does kind of in a perfectionist vacuum that he'd be really happy. If the media was gone, if the bright lights were turned off -- he just really really really loves what he does, loves the minutiae of running a football program."
As for what specifically he thought might have upset Saban, Burke indicated that it was most likely the details of Saban's brief 2013 flirtation with Texas.
"I think it's fairly well known that he likes to control as much as he possibly can. And, by the way, that has led to a lot of success when it comes to football programs. ... And he just didn't have a lot of control over the content of this.
"And my guess would be he probably doesn't like to hear what the two Texas guys in particular had to say about the phone conversations with Texas. That didn't go over all that well. ... He doesn't want Alabama fans to hear that; he doesn't want anyone else to hear that. He wants his version of that story to be the one that everyone believes."
Burke added, though, that he didn't necessarily come away from the experience with a negative view of Saban. He mentioned that he learned more about the coach's "human side" via anecdotes from former players and understood more about Saban's perfectionism after learning about the "demanding" nature of Saban's father, famed coach Lou Saban, who died in 2009.
The full podcast can be heard here.
(h/t ESPN)
---
---