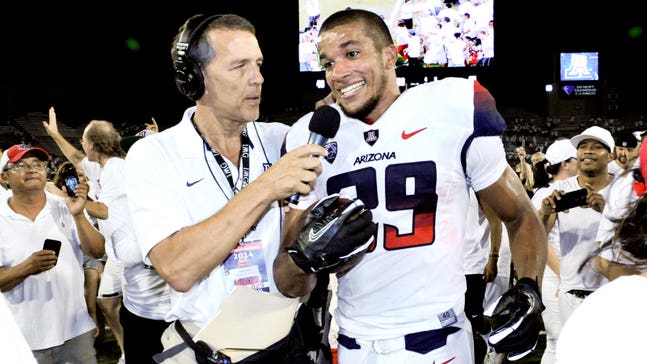 Austin Hill keeps chin up as NFL draft heads into Day 2
Published
May. 1, 2015 12:49 p.m. ET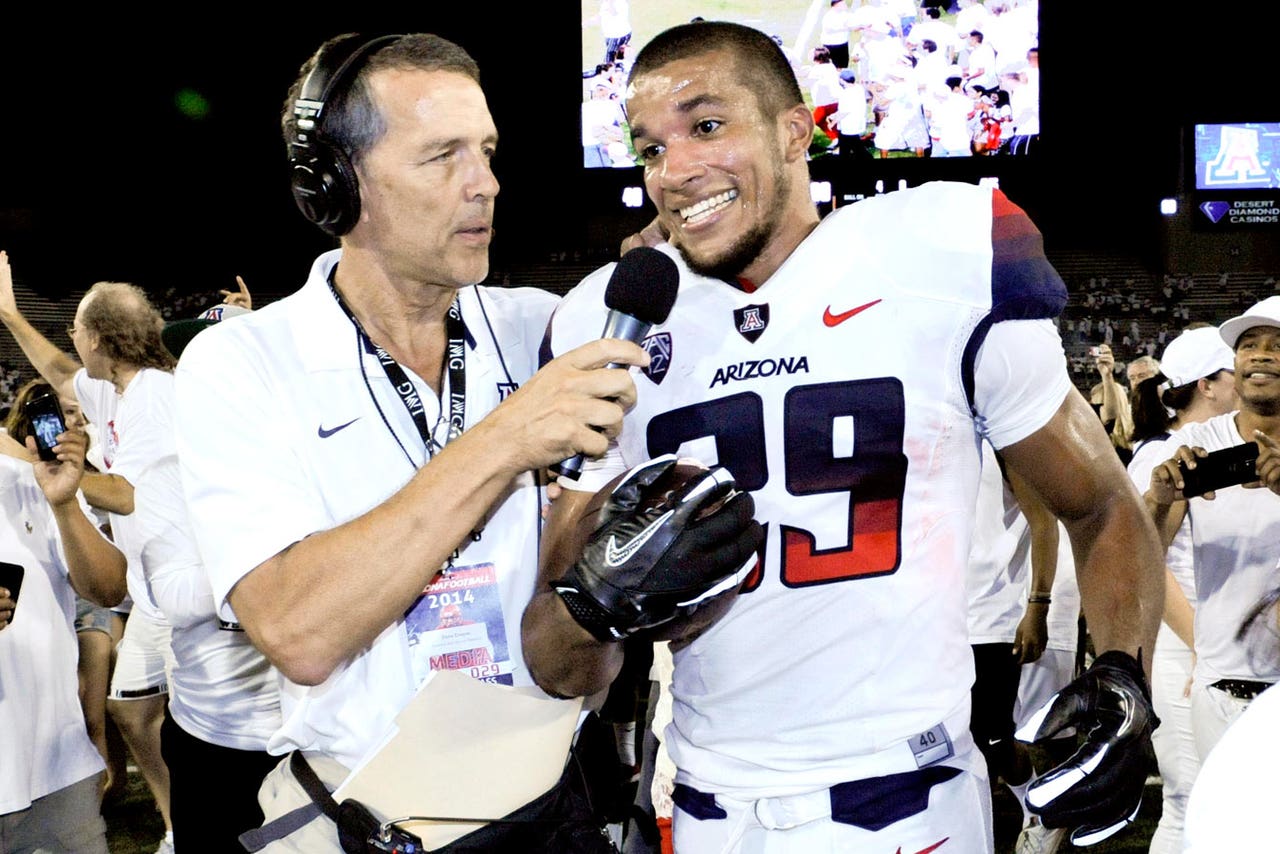 No Arizona football fan can forget the kind of year Austin Hill had as a redshirt sophomore. He burst onto the scene with explosive plays and capped his phenomenal season with 81 catches for 1,364 yards.
What was supposed to be an encore season turned disastrous before it even started. Hill suffered an ACL tear during spring practice and missed the entire 2012 season. He returned in 2013, but his production wasn't the same: 49 catches for 635 yards.
The drop off in production perhaps is the reason Hill hardly is getting mentioned as Day 2 of the NFL draft is set to begin Friday. In fact, no Arizona player is expected to be drafted, according to several mock drafts. But don't expect Hill to be down and out. 
Daniel Berk at the Arizona Daily Star connected with Hill, who is watching the rest of the weekend's draft from the comforts of his home in California.
"I try to ignore the mock drafts and stuff as much as possible," Hill told Berk by telephone on Thursday from California. "That's off stats and what people think you can do. You've seen what I can do. It just comes down to work ethic, and how much you want to get better. Of course being a wide receiver, I'm confident. I think I'm No. 1
"I'm not going to get down on myself because people aren't talking about me. They will be soon enough."
Even in a "down" year, Hill proved he can make explosive plays and produce in clutch moments in the game's most pressure-like moments. It just takes one team to believe in him and give him that opportunity.
Fortunately, the road doesn't end when the NFL draft is over. He can become an undrafted free agent, reaching one step closer of realizing his NFL dream.
(h/t Arizona Daily Star)
Photo Credit: Casey Sapio, USA TODAY Sports
---
---