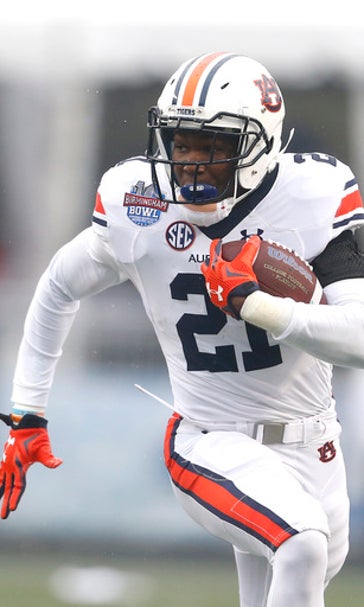 Auburn's Johnson goes from versatile playmaker to go-to guy
BY foxsports • August 27, 2016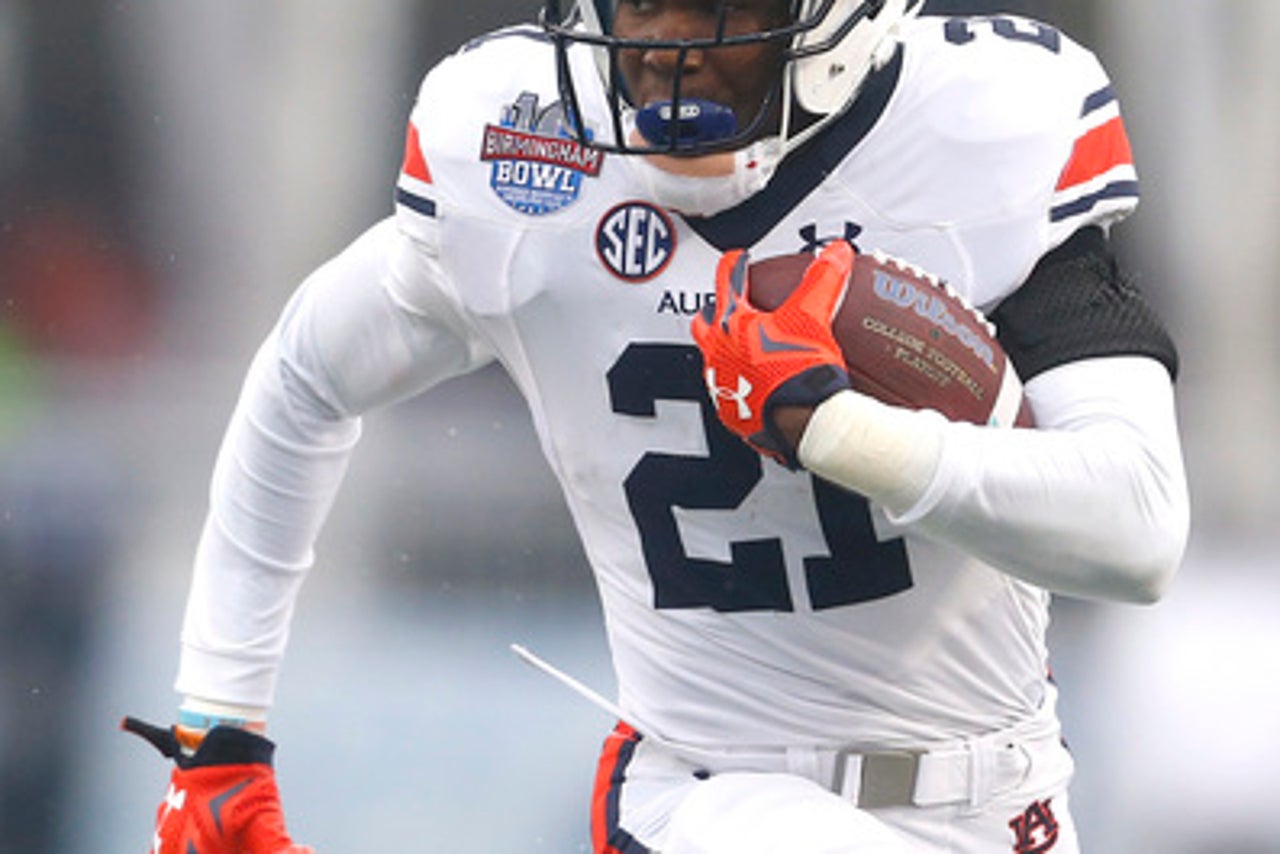 AUBURN, Ala. (AP) Kerryon Johnson was a versatile playmaker who returned kicks, ran the Wildcat and caught some passes out of the backfield as a freshman.
Now, his role is more defined: Auburn's featured tailback. The Tigers sophomore vaulted to the top of the depth chart entering next Saturday's opener with No. 2 Clemson following the dismissal of top returning runner Jovon Robinson during fall camp and two other departures .
Johnson insists his approach hasn't changed with the more prominent role.
''I prepared every day like this for the past 18 years of my life,'' he said. ''I come in, I go to work, I leave. That's just what I do. I feel like we have a lot of people on the team that do that. That was an unfortunate event obviously, but it didn't change my mind-set at all. I just maybe got a couple of more carries. I've just got to do my job anyway.''
Johnson ran for a modest 208 yards last season, often taking direct snaps in the Wildcat formation. His 14 catches led Auburn's tailbacks, and he averaged 27.6 yards returning kicks.
The top three rushers all left for various reasons. Peyton Barber was an early entry into the NFL draft, Roc Thomas transferred to FCS Jacksonville State and Robinson was booted from the team for off-the-field issues.
That leaves Johnson as the only tailback who has logged a carry for the Tigers. Auburn brought in onetime Baylor signee Kam Martin, a 177-pound speedster who anchored a 4x200-meter relay team in Port Arthur, Texas that set a national record. The Tigers also signed Malik Miller, Johnson's high school teammate, and have worked H-back Kamryn Pettway at tailback.
But Johnson figures to be the workhorse. He missed most of spring practice after offseason shoulder surgery but packed on 16 pounds to report to preseason camp weighing a sturdier 211.
''I'm real confident in him,'' Tigers receiver Marcus Davis said. ''He's very, very talented. He's a guy who's really intelligent as well. He does things that I never saw other people do and I'm real comfortable with him back there and confident in his abilities.
''He's just a real smooth, swift guy. I know he's going to make a lot of plays.''
Johnson certainly did that at Madison Academy near Huntsville, Alabama. He was the state's Mr. Football after rushing for 1,659 yards and 25 touchdowns as a senior and leading the Mustangs to three consecutive state titles.
Johnson also started as a safety his entire freshman season after making an impression in a 7 on 7 tournament over the summer, taking over the No. 1 tailback spot during the season.
''I'm not stupid. It took about two plays to realize he's special and he needs to be playing,'' Madison Academy defensive backs coach Mark Berryman said.
Johnson remains one of the players Berryman cites as an example to Madison seniors for the kind of attitude that led him to spend time on the scout team even as the team's star player.
Johnson displays a self-deprecating sense of humor on social media - posting on Twitter that he ''started sophomore year off strong'' by getting lost trying to find a class on the first day of fall semester.
Berryman doesn't believe Johnson's personality will change as a starting tailback in the Southeastern Conference. He also points to Johnson's runs late in the Alabama-Mississippi All-Star Classic to earn MVP honors as evidence that he's a physical runner.
''He ran the ball between the tackles the last two drives by himself,'' Berryman said. ''There's a lot more to Kerryon Johnson than what you saw last year.''
---