College Football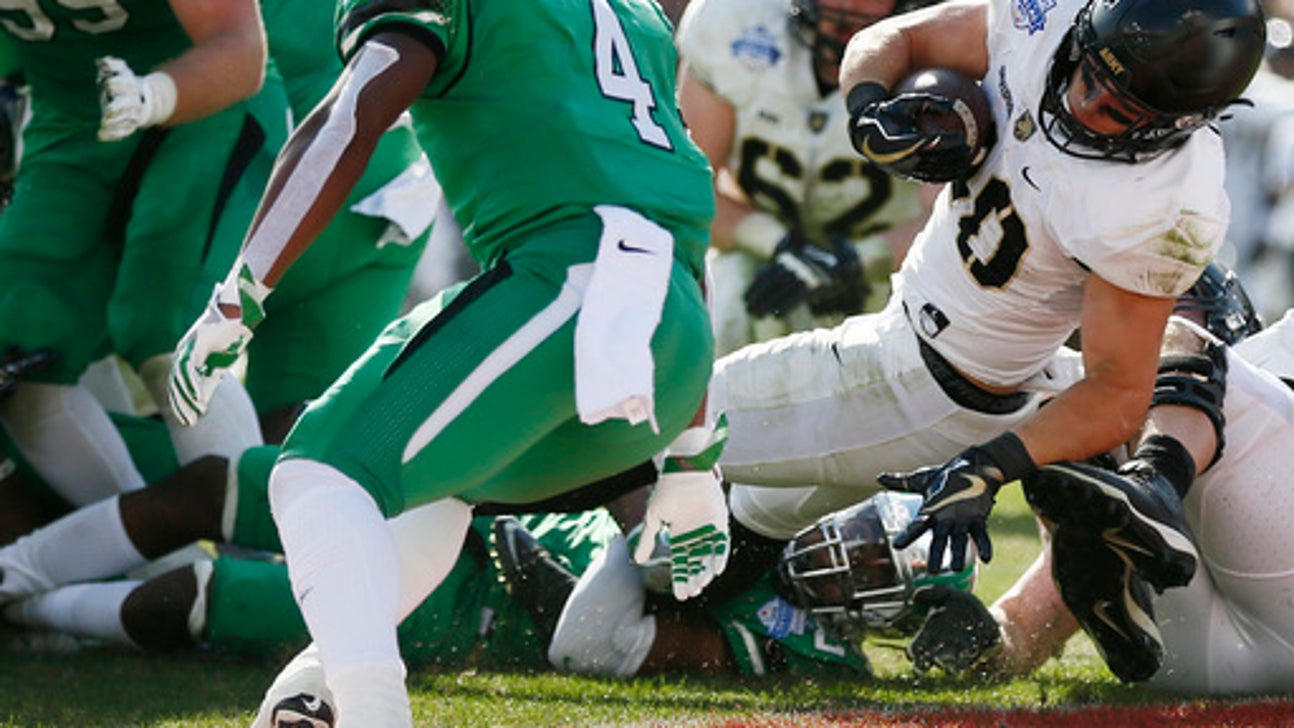 College Football
Army wraps up rare winning season
Updated
Mar. 4, 2020 6:18 p.m. ET

In just three years at the helm, Army coach Jeff Monken likely has exceeded his own expectations.
The Black Knights put the stamp on a turnaround season Tuesday, beating North Texas in overtime in the Heart of Texas Bowl. The bowl victory for Army (8-5) capped the most successful season since the 1996 team won an academy-record 10 games and was ranked at season's end.
''We're a work in progress and I hope we always will be. I hope we'll always be improving,'' Monken said. ''But I'm proud of our guys, especially the way we finished the season. To get eight wins is an accomplishment for our program. But there's a lot of things along the way that I feel like we can do better.''
Army started 3-0 and won its final three games, and despite some glaring deficiencies in one phase of the game, the season also produced that signature win. The Black Knights beat archrival Navy in the regular-season finale to snap a 14-game losing streak against the Midshipmen.
''There's a brotherhood among these guys,'' Monken said. ''They do love each other, and that's where it starts ... the relationships they have, the sense of responsibility we feel to each other to give our very best.''
Army's triple option averaged 339.4 yards per game, second in the nation, and the Black Knights will return the team's top three rushers - fullbacks Andy Davidson (961 yards and 12 TDs) and Darnell Woolfolk (600 and nine TDs) and quarterback Ahmad Bradshaw (824 and eight TDs). They'll run behind the same four starting linemen, one of the big keys to team success.
Other things to know about Army heading to the offseason:
ADIOS: The Army defense is spearheaded by its linebackers, and the Black Knights lose two of the best in recent memory in co-captains Andrew King and Jeremy Timpf. The seniors combined for 209 tackles and provided superb leadership during a season that took the life of star defensive back Brandon Jackson, who was killed in a car crash in September. Alex Aukerman, who let the Black Knights with 7.5 sacks, will be a senior next year.
NO KICK OUT OF YOU: If there is one glaring weakness that needs to be addressed, it's the kicking game. The Black Knights missed three extra-point kicks, hit only 6 of 12 field goals, kickoffs routinely were too short, and three punters averaged 37.2 yards and had one blocked.
''It's frustrating,'' Monken said. ''We've missed kicks, we've rolled kicks back. We've snapped it over the punter's head. We've snapped it on the ground.''
TOO MANY TURNOVERS: The Army offense committed 25 turnovers, often putting the defense in deep holes. The one turnover the Black Knights committed in the bowl victory was a fumble on a punt and North Texas scored on the next play. Army also lost seven fumbles in a home loss to North Texas.
YOUNG VETERANS: Besides the big threesome on offense, freshman defensive back Elijah Riley, who led the team with three interceptions, is one of more than a dozen returning defensive players who logged time in at least 12 games this season.
''Going forward, we know that we have some big shoes to fill,'' Riley said. ''There's light at the end of the tunnel. There's big things coming our way in these next few years.''
BREAKTHROUGH DEJA VU: Army accomplished something it hadn't done since Jim Young prowled the sidelines more than three decades ago - it beat Navy and won a bowl game in the same season. In 1984, Young's second at West Point, Army beat Navy 28-11 and then held off Michigan State 10-6 in the Cherry Bowl, the academy's first-ever win in the postseason. The Black Knights finished that season 8-3-1 and Young had five more winning seasons before retiring in 1990.
---
More AP college football: http://collegefootball.ap.org and http://twitter.com/AP-Top25
---
Follow Kekis on Twitter: www.twitter.com/Greek1947
---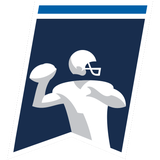 Get more from College Football
Follow your favorites to get information about games, news and more
---