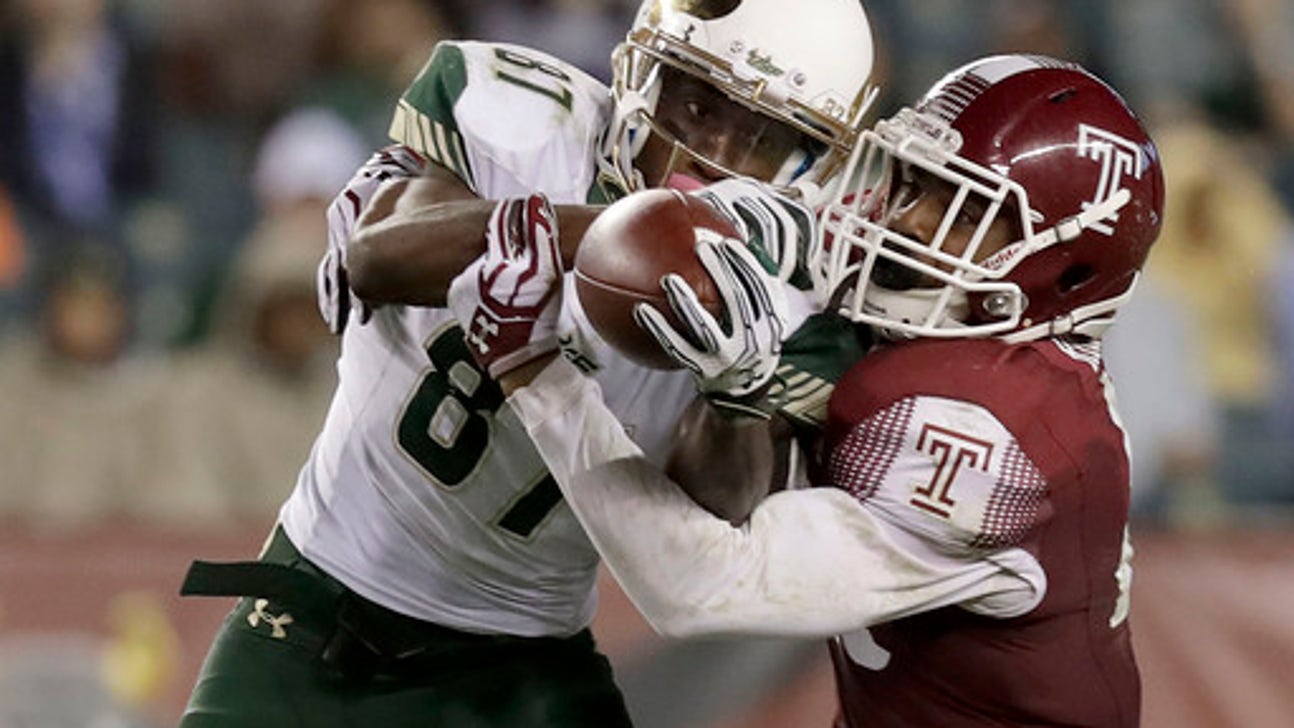 Armstead, Temple run over USF 46-30 to take 1st in AAC East
Published
Oct. 22, 2016 12:30 a.m. ET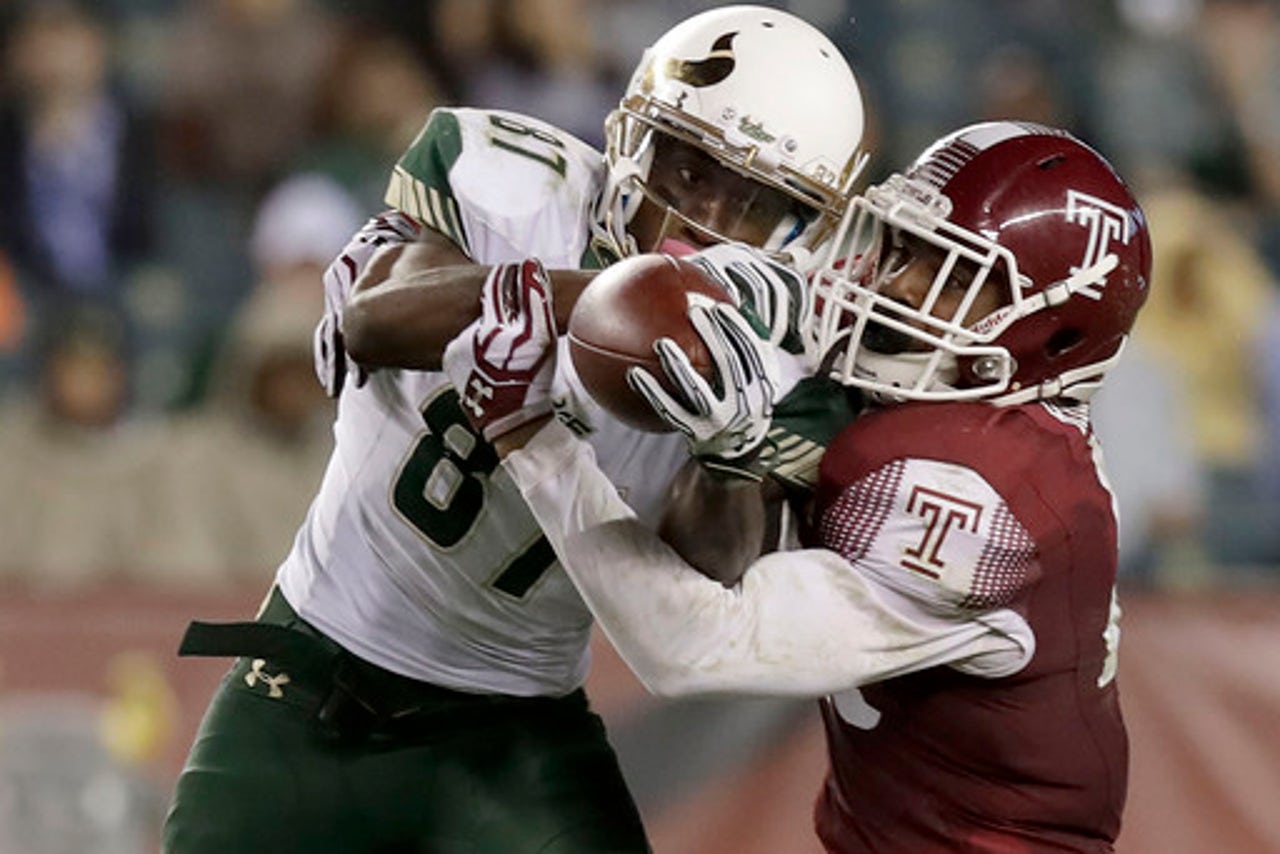 PHILADELPHIA (AP) Ryquell Armstead ran for a career-high 210 yards, including touchdowns of 76 and 42 yards, and Temple moved into first place in the AAC East with a 46-30 victory against South Florida on Friday night.
The Owls (5-3, 3-1) repaid a 44-23 loss to the Bulls (6-2, 3-1) last season and ran for 319 yards.
USF quarterback Quinton Flowers threw two touchdown passes and ran for a score, but he was shaken up late in the fourth quarter trying to dive for a first down. He did not return.
Marlon Mack ran for a 30-yard touchdown with 8:42 left to cut the lead to 37-30.
USF got the ball at its 13 down seven with 5:00 minutes left, but Delvon Randall intercepted a pass by backup quarterback Brett Kean to put the Owls at the 3. Jahad Thomas ran in for a score on the next play seal the victory.
---