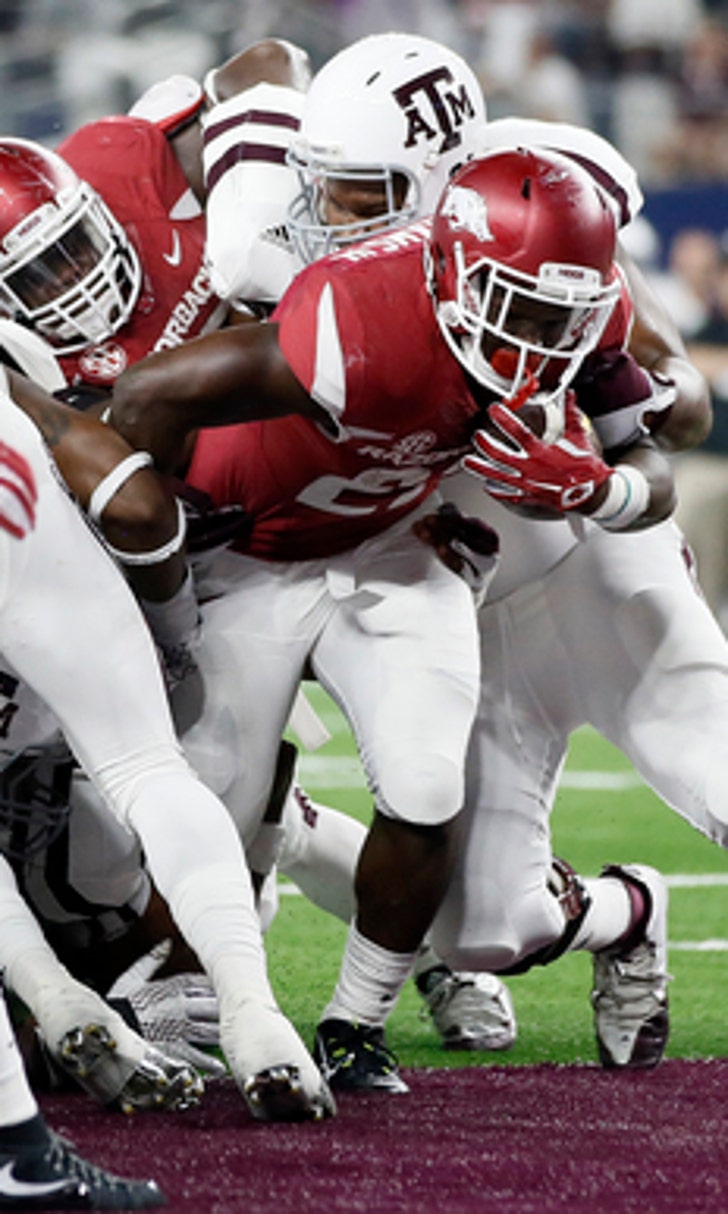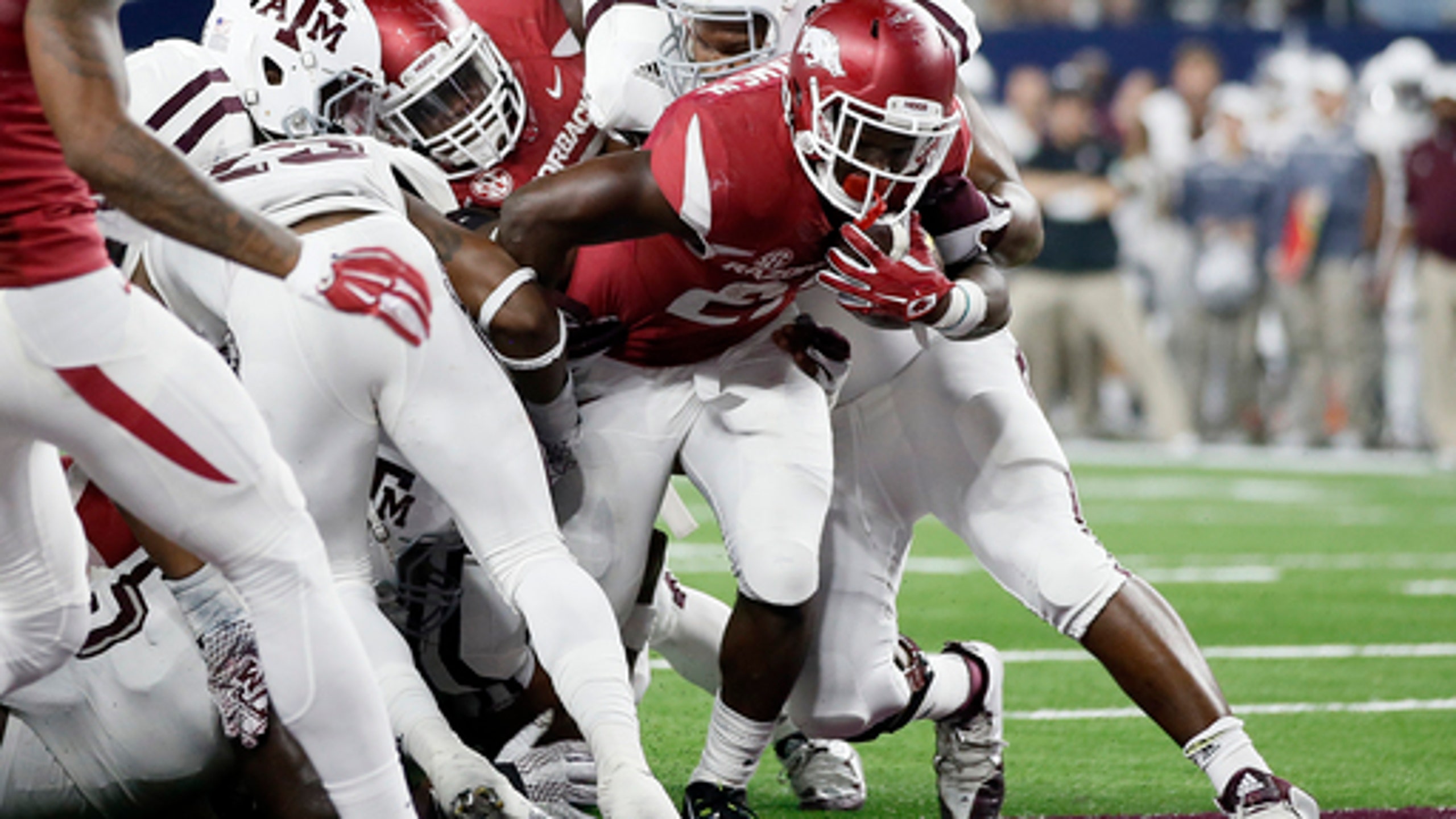 Arkansas intent on fast start in opener against La. Tech
BY foxsports • September 2, 2016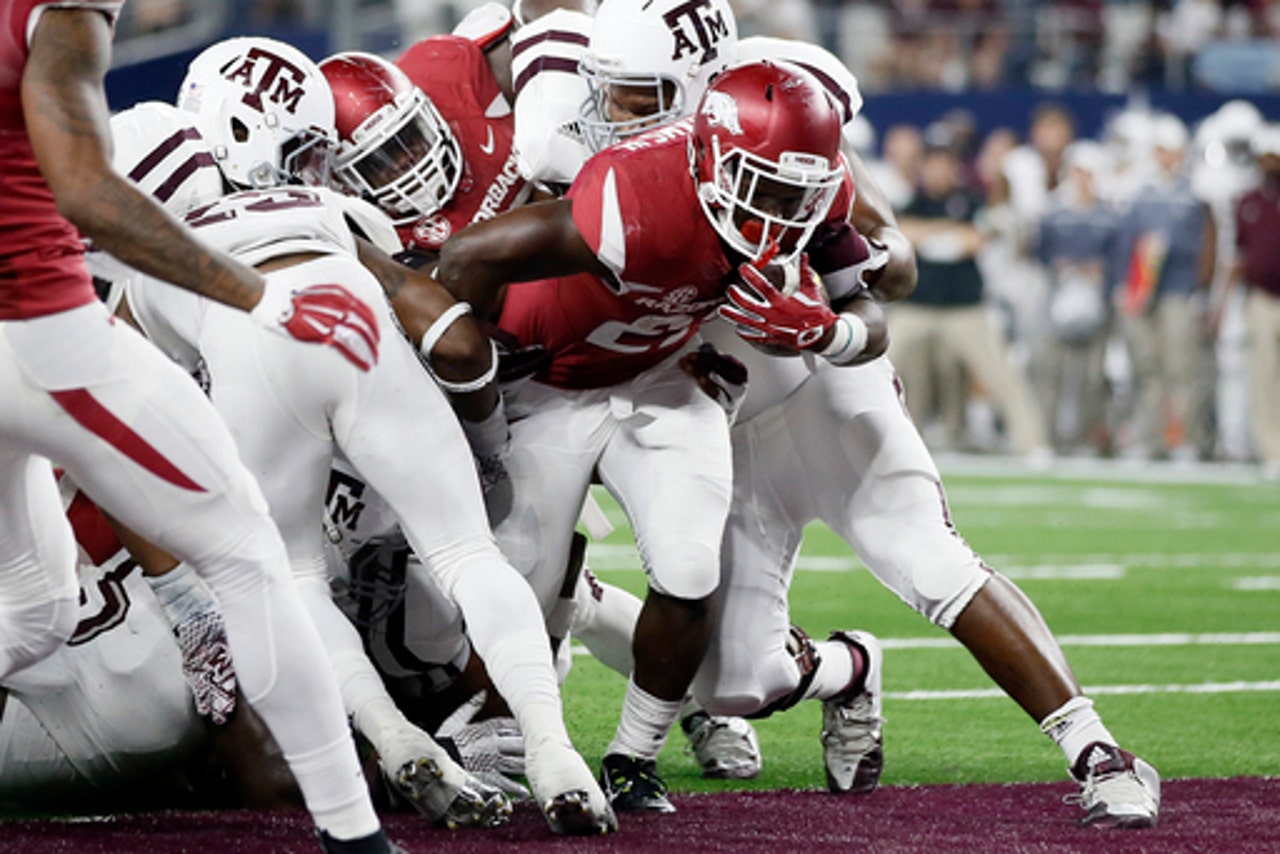 FAYETTEVILLE, Ark. (AP) Bret Bielema doesn't plan to remind Arkansas about last year's shocking early-season loss to Toledo ahead of Saturday's season opener against Louisiana Tech.
Frankly, he thinks the players have already heard enough about their slow start in 2015.
Entering his fourth year at Arkansas, Bielema also thinks the deep and talented Razorbacks are primed to open the year like the team that closed last season with six wins in its final seven games.
''I do think that one of the things our guys have talked about is starting fast,'' Bielema said. ''Last year we didn't start fast in our first four games, and the result was we were a 1-3 team coming out of it. So, I think that element is out there good enough.''
Slow starts to the season have been a problem in each of the last two seasons for Arkansas, though the Razorbacks have recovered both times to earn bowl appearances. Arkansas was 4-4 two seasons ago before winning four of its final six games, and last year's strong finish came after a 2-5 start.
With a first-time starting quarterback in Austin Allen, an overhauled backfield and three new starting offensive linemen, the new-look Razorbacks aren't likely to ease into this season on Saturday, either.
Awaiting Arkansas is a Louisiana Tech team that's 18-9 over the last two seasons, including a 6-2 mark in Conference USA last season.
However, the Bulldogs lost much of the talent that led the way to a New Orleans Bowl victory over Arkansas State last season - including eight starters on defense. That said, fourth-year coach Skip Holtz is confident Louisiana Tech's established winning ways will help it contend with its lack of experience in a difficult Southeastern Conference environment.
Likewise, the Razorbacks believe they are ready to continue building momentum after improving their win total in each of Bielema's first three seasons. And they are ready to show they've learned from last year's early struggles.
''We always learn new things through our struggles,'' Arkansas running back Rawleigh Williams said. ''And I think that's what we learned, to keep it week by week.''
Some things to watch in Saturday's opener for both teams:
HIGGINS WATCH
Quarterback Ryan Higgins was expected to be the starter for the Bulldogs on Saturday, but the senior - while not suspended - won't start following his arrest on a drunken-driving charge in early August. Instead, 6-foot-1, 222-pound freshman J'Mar Smith is expected to take the first snap for Louisiana Tech after redshirting last season, though Holtz didn't rule out Higgins seeing action.
ALLEN'S DEBUT
After seeming limited action in eight games over the last two seasons, Allen will make his first start for the Razorbacks on Saturday. The fourth-year junior was named the starter by Bielema in the spring, and he succeeds his older brother, Brandon.
HOLTZ TRIBUTE
Former Arkansas coach Lou Holtz, father of Louisiana Tech coach Skip Holtz, will be recognized at halftime of Saturday's game. Lou Holtz coached the Razorbacks from 1977-83 and was 60-21-2. ''I think it is an unbelievable tribute and I am excited for him, that he will have the opportunity to experience that and the appreciation of the Arkansas fans,'' Skip Holtz said.
DEFENSIVE RETURN
After finishing 10th nationally in total defense two years ago, Arkansas fell to 58th last season - allowing 391.6 yards per game. The Razorbacks, led by third-year defensive coordinator Robb Smith and a unit that returns nine starters, believe they are poised to return to their 2014 form.
HELPFUL HATCHER
Arkansas wide receiver Keon Hatcher missed most of last season with a foot injury, but the senior will make his return on Saturday. Hatcher had 43 catches for 558 yards two seasons ago, and he's expected to pair with seniors Drew Morgan and Dominique Reed to form one of the top receiving groups in the SEC.
---