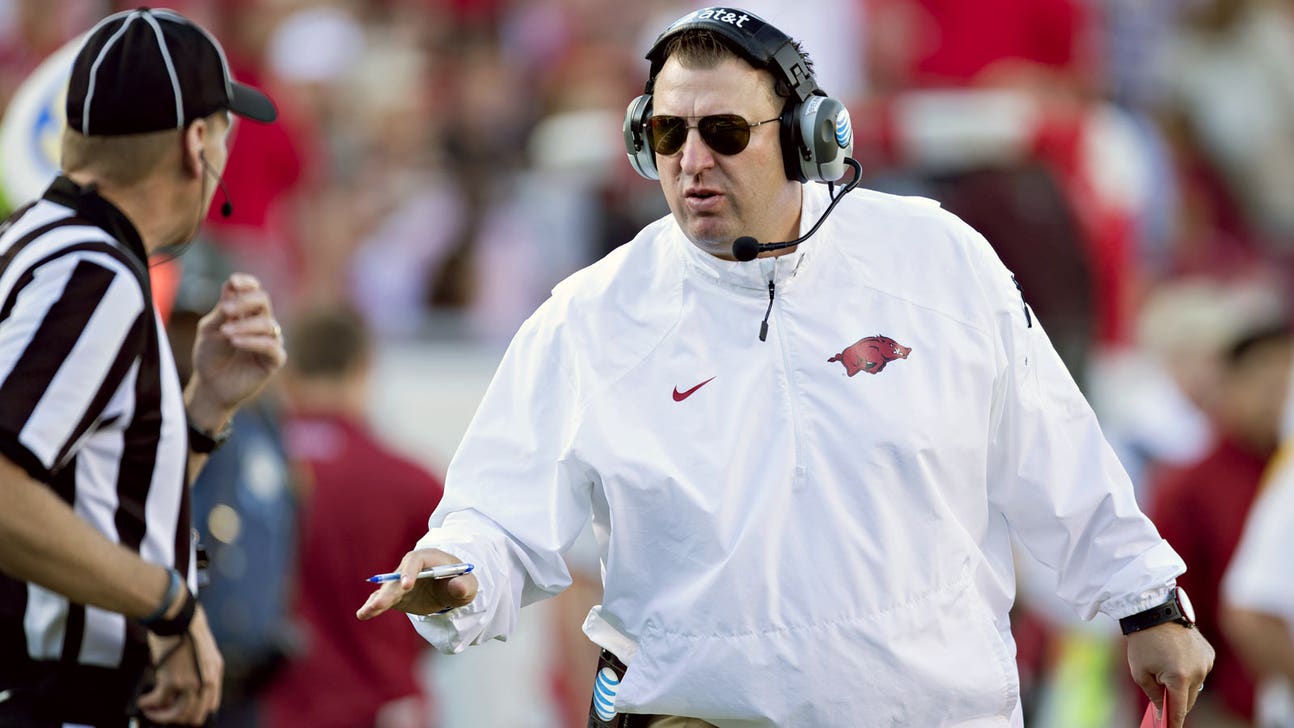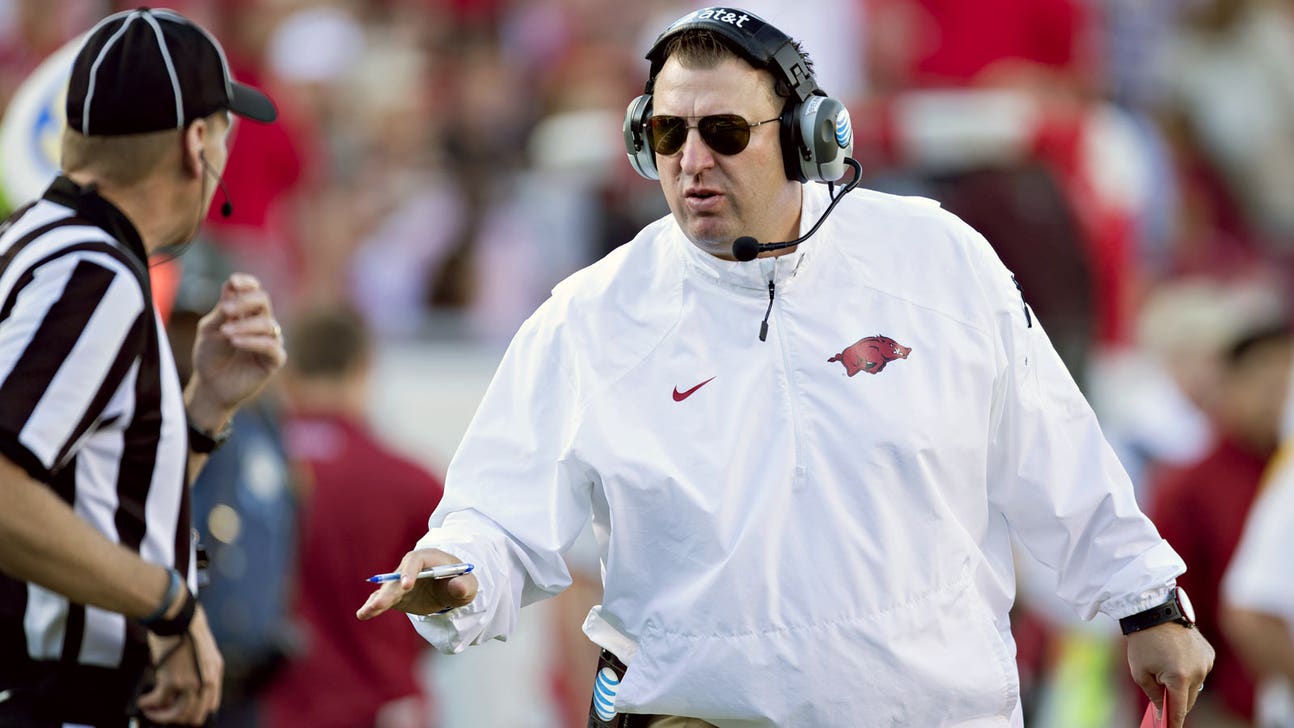 Arkansas extends head coach Bielema's contract through 2020
Published
Feb. 7, 2015 11:01 a.m. ET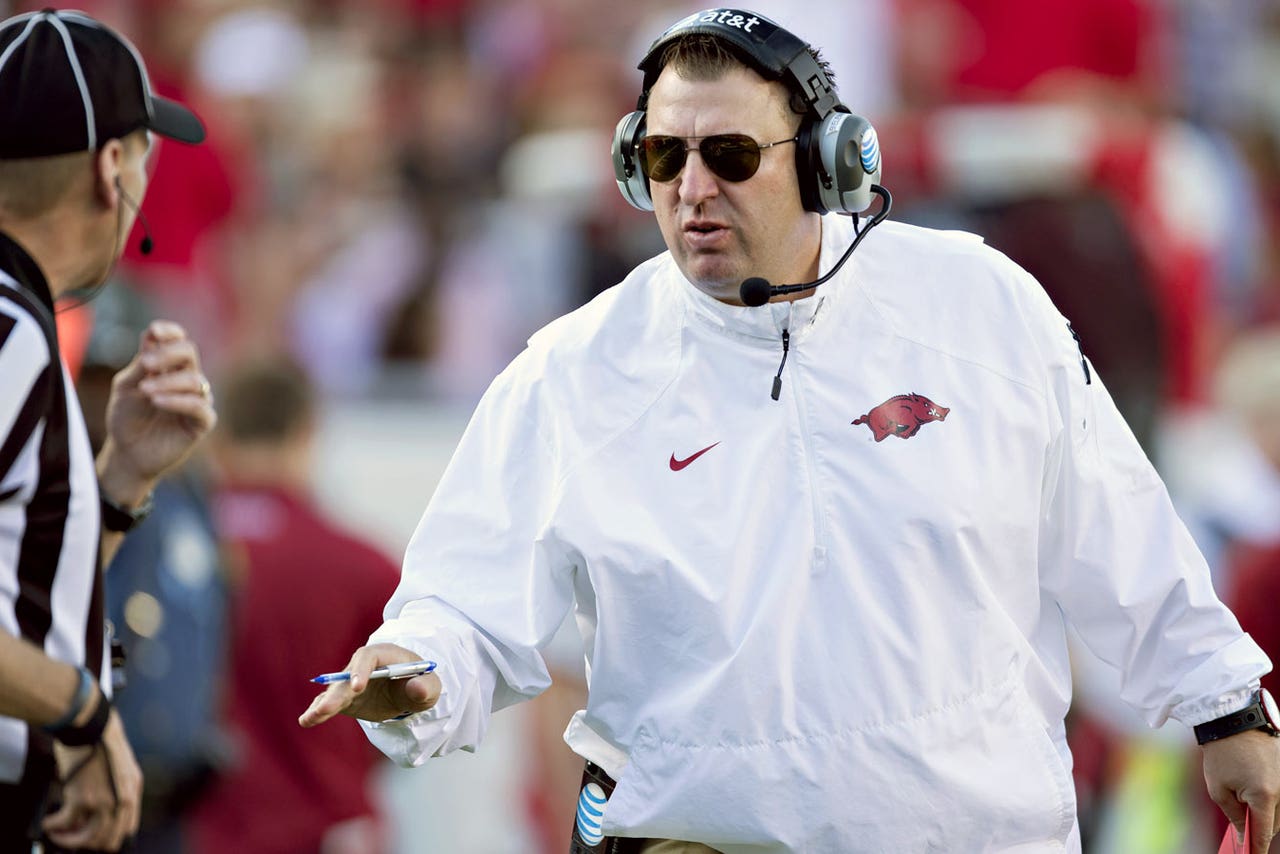 FAYETTEVILLE, Ark. -- Arkansas has seen enough of Bret Bielema in two seasons to make it want the former Wisconsin coach to stick around a while longer.
Following its first winning season in three years, the school announced the signing of its football coach to a two-year contract extension on Saturday, keeping Bielema with the Razorbacks through 2020.
Bielema, who led to the Razorbacks to a 7-6 season and their first bowl game in three seasons last year, will also receive a raise from his previous $3.2 million salary -- making an average of $4.25 million annually over the six-year deal. He'll make $4 million this year with annual raises of $100,000 after that, culminating with a base salary of $4.5 million in 2020.
"Every day since we arrived in Fayetteville, we have worked with our coaches and student-athletes on building something special here at the University of Arkansas," Bielema said in a statement. "We have assembled another great staff and recruiting class to help us continue to move forward in the SEC West."
The new contract also raises his buyout, if he were to leave Arkansas, from $2 million to $4 million in 2015. The buyout decreases by $1 million annually through 2018 and is $500,000 in 2019 and $250,000 in 2020.
If the school fires Bielema over the next three years, it would owe him $15.4 million. That staggering amount of security drops to $11.7 million in 2018, $7.9 million in 2019 and finally $4 million in 2020.
The former Wisconsin coach was 3-9 in his first year in Arkansas in 2013, inheriting the fallout from the Bobby Petrino scandal and one season under interim coach John L. Smith. The Razorbacks dramatically improved in 2014, led by a defense that rose from 76th nationally in 2013 to 10th -- helping the school end a 17-game Southeastern Conference losing streak.
Arkansas ended its season with three wins in its final four games, including back-to-back shutouts over LSU and Mississippi as well as a dominating 31-7 win over Texas in the Texas Bowl.
"What Coach Bielema and his coaching staff have done for our young men, on and off the field, is something that has dramatically changed the course of our program and most importantly positively impacted the lives of our football student-athletes," Arkansas athletic director Jeff Long said.
---