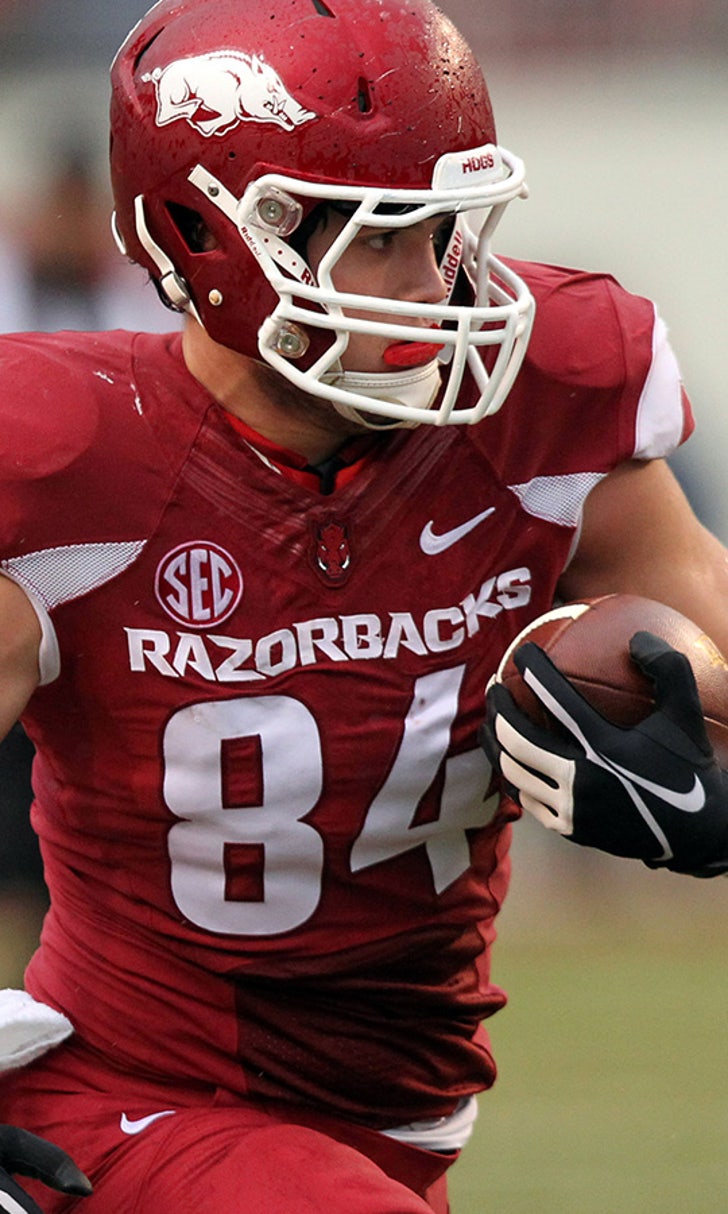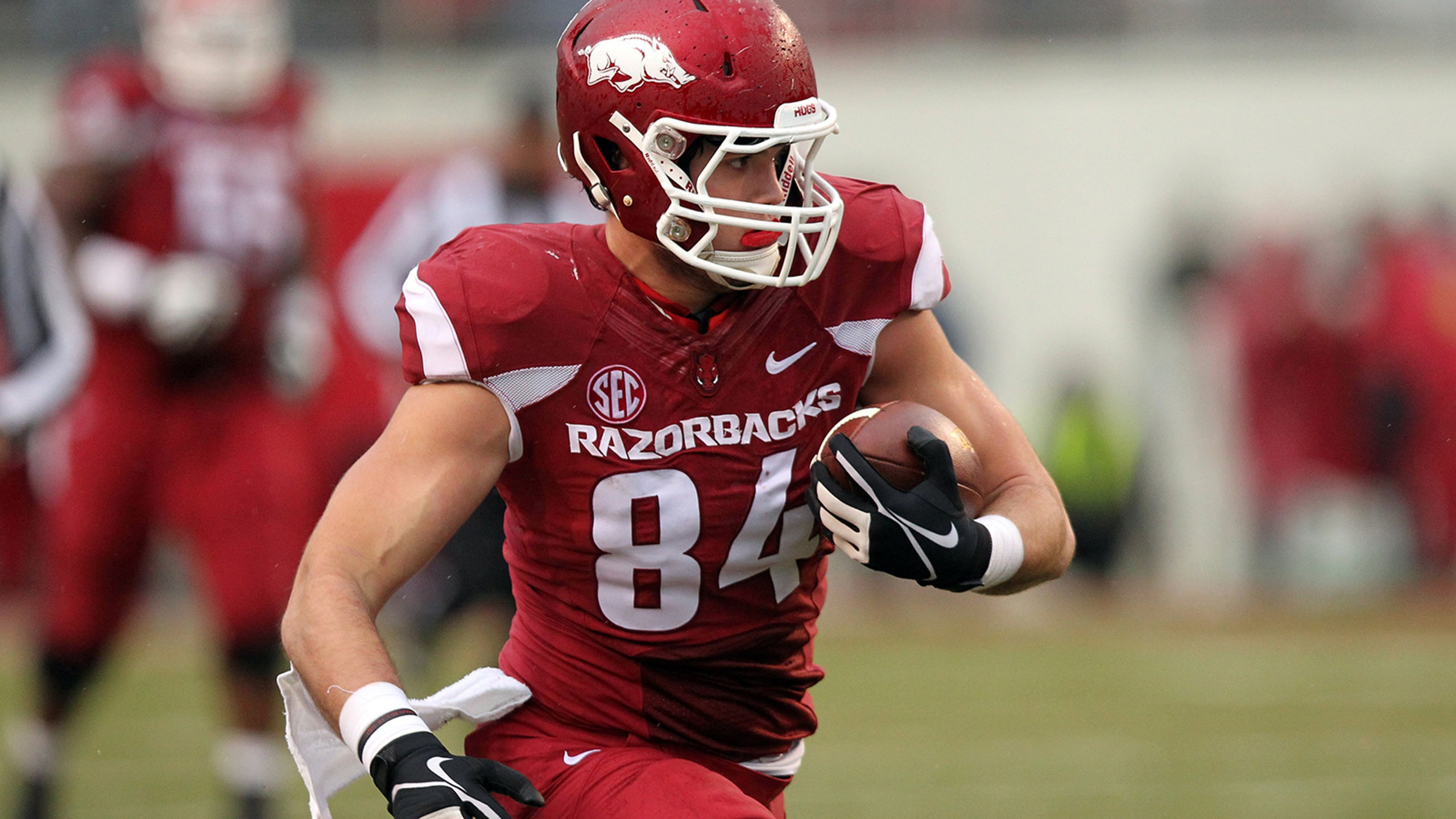 Arkansas counting on receiver improvement this season
BY foxsports • August 20, 2015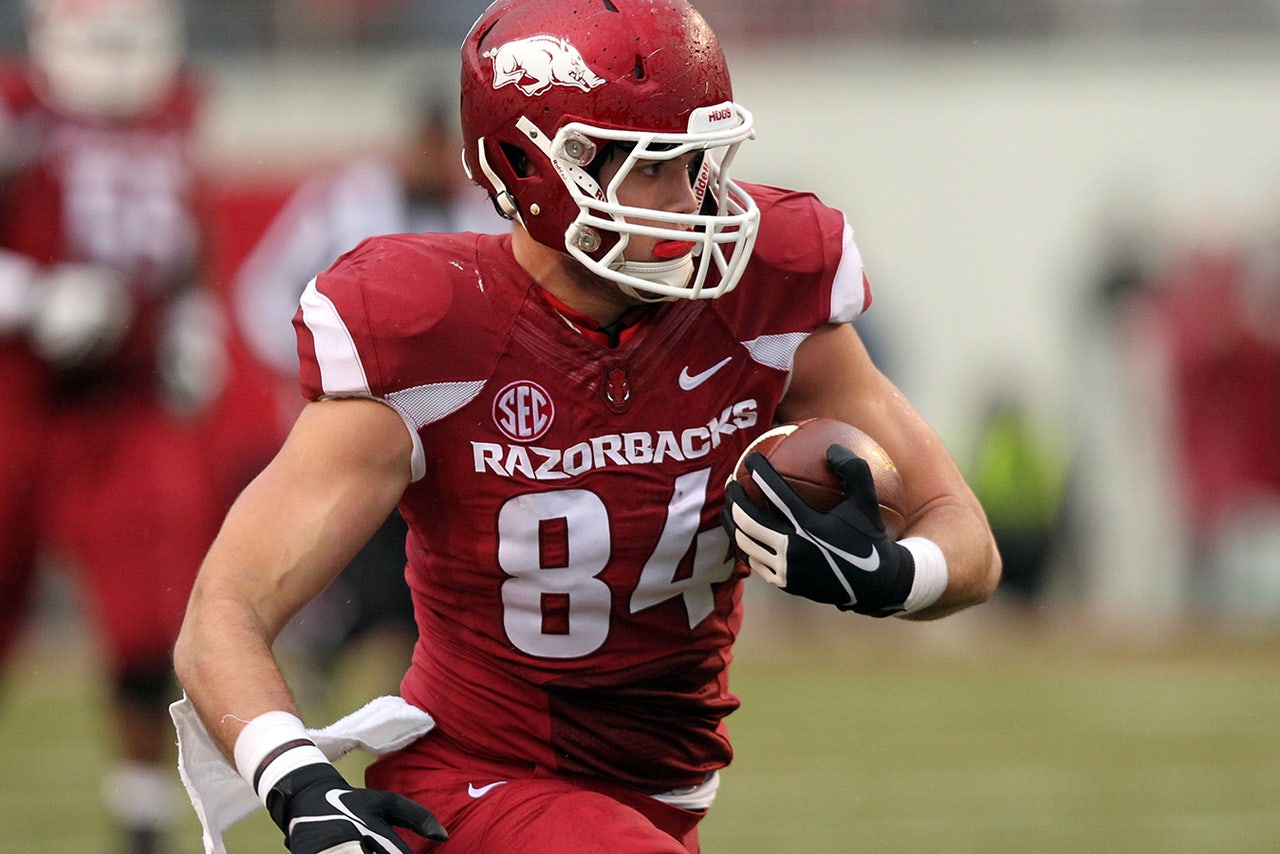 FAYETTEVILLE, Ark. — Even Dan Enos had concerns about Arkansas' wide receivers during the spring.
After an offseason of work, the Razorbacks' first-year offensive coordinator now believes the much-maligned group is ready to serve as playmakers for an offense desperately in need of just that — especially following the likely season-ending injury to running back Jonathan Williams.
The Razorbacks reached their first bowl game in three seasons last year, despite having a group of wide receivers who struggled to stretch the field and make plays after the catch.
It was a group that caught 106 of the team's overall 199 receptions (53 percent), averaging only 13.1 yards per catch and leading to Enos' concern following his arrival from Central Michigan.
''The first part of spring, I've got to be perfectly honest, I thought, `We've got some work to do here,''' Enos said. ''You look ahead to now ... That area is trending toward becoming an area of strength for us, hopefully in the near future.''
That future needs to be sooner rather than later for the Razorbacks, who learned this week they'll be without Williams (1,190 yards last season) for the entire regular season due to a left foot injury.
Led by junior Alex Collins, the running game figures to continue as Arkansas' bread-and-butter, even without Williams. But if the Razorbacks ever needed additional playmakers to make their case as reliable options through the air, now is the time.
Senior wideout Keon Hatcher led Arkansas with 43 catches last season, and he's earned the consistent praise of coach Bret Bielema throughout the preseason. However, no other wide receiver had more than 18 catches last season for the Razorbacks.
Arkansas does have several returning options at the positon, including sophomore Jared Cornelius and juniors Cody Hollister and Drew Morgan, but it's newcomer Dominique Reed who has shown the most big-play ability early in camp.
The 6-foot-3 junior college transfer had three catches for 45 yards during a scrimmage last weekend. He also had a play down the field where he reached high above the defensive back to grab the ball, though it was ruled no catch because he juggled the ball as he fell out of bounds.
Regardless, it was the type of athletic play the Razorbacks need.
''I feel like this season we're going to prove ourselves and let everybody know that we are a good receiving corps and we're one of the best receiving corps in the SEC,'' Hatcher said.
Another new option for quarterback Brandon Allen on the outside this season is freshman Jojo Robinson, who missed much of last season with injury. The 5-foot-11 speedster impressed with a 38-yard touchdown catch in last week's scrimmage, cementing Allen's overall belief in the growth of the wide receivers as a whole.
''I do see the improvement,'' Allen said. ''They've done a lot from this time last year until this year. It's a night and day difference.''
One area the Razorbacks compensated for their wide receiver issues last season was at tight end. It's a position Arkansas once again fields multiple quality options this year, including All-SEC performer Hunter Henry (37 catches last season) and junior Jeremy Sprinkle.
While the tight ends are expected to once again serve as go-to options under Enos, the Razorbacks believe they finally have a group of wide receivers ready to do more after the catch.
''I look out there and it's different,'' Enos said. ''You see guys, physically, who can do things, and ... We're gaining confidence and trust. These guys can get off the line and go catch the ball, and it's been fun because I think we have a lot of guys that can do different things.''
---
---