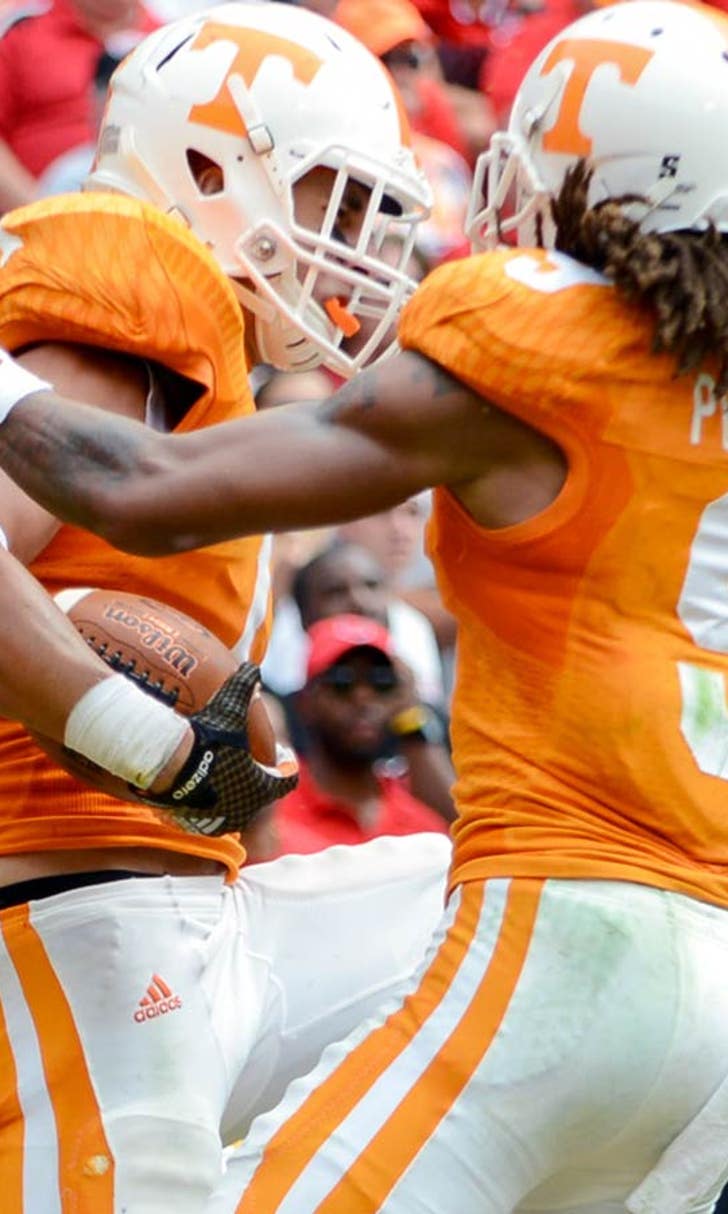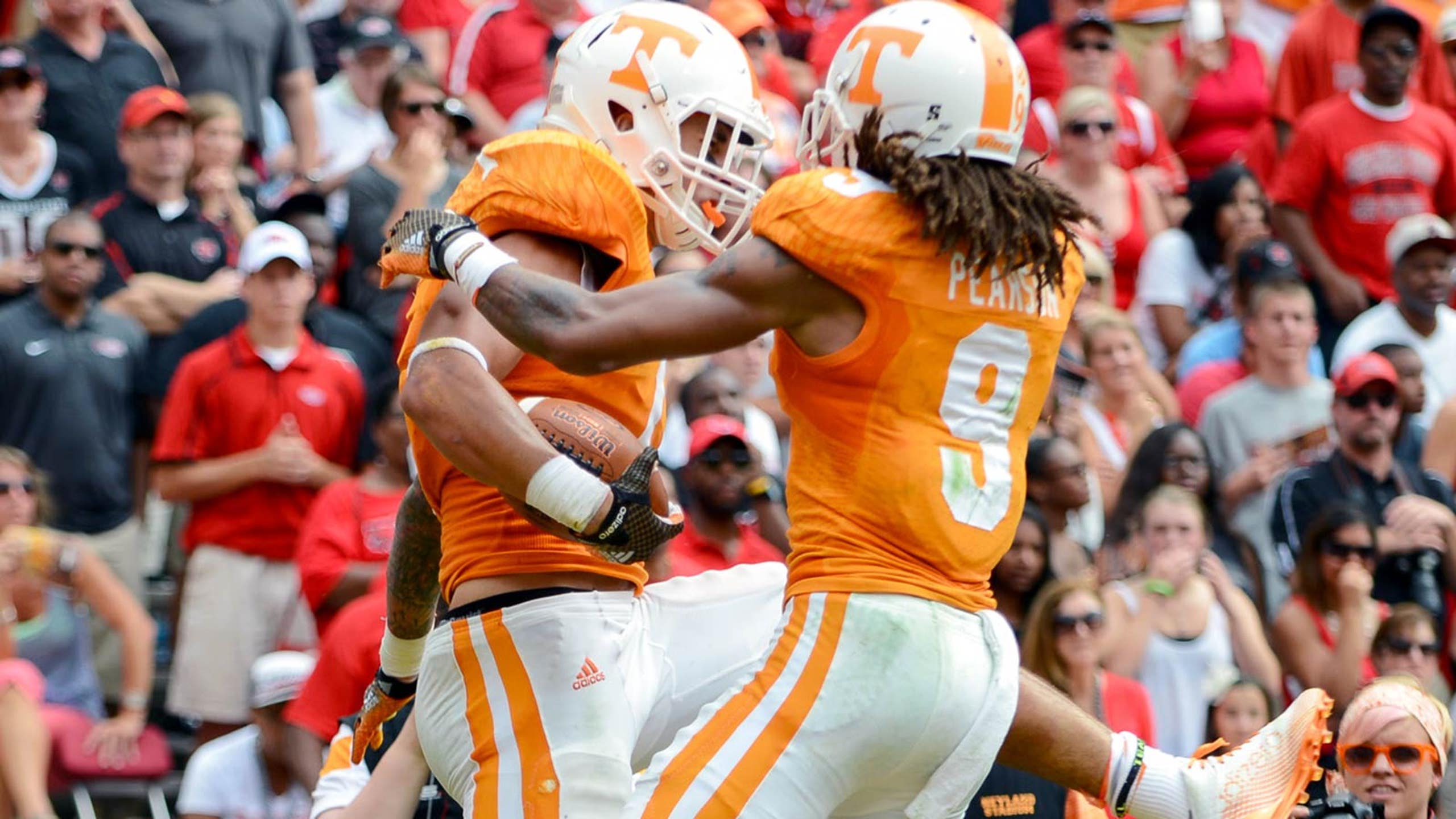 Arkansas at Tennessee could determine the SEC's most likely up-and-comer
BY foxsports • June 17, 2015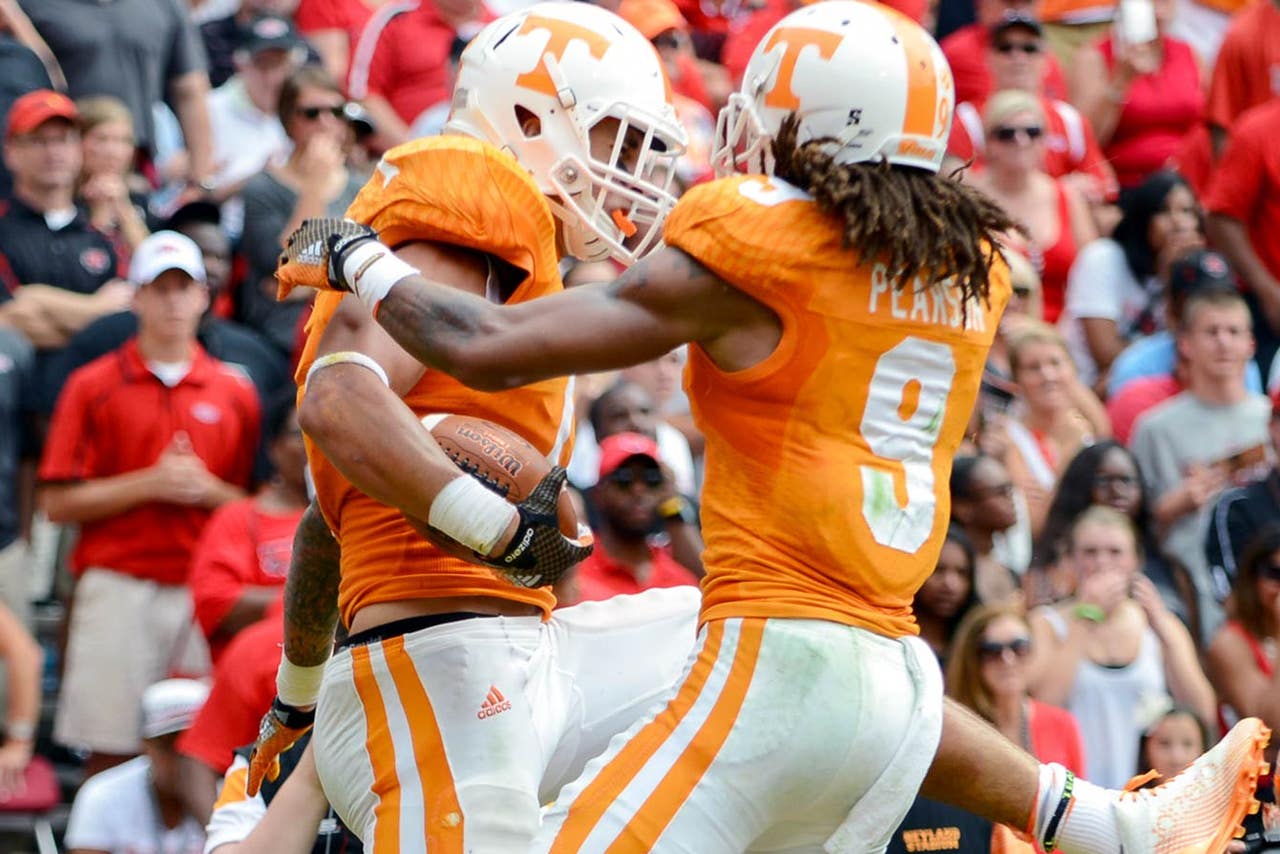 The Tennessee Volunteers finished 2014 on a 4-1 swing, which included a 45-28 victory over Iowa in the TaxSlayer Bowl. While the Arkansas Razorbacks finished the season 3-1 by beating Texas by a score of 31-7 in the Texas Bowl and included back-to-back shutouts wins over ranked opponents in LSU and Ole Miss. 
As both programs appear to be on the rise at the same time, the two will meet in Knoxville this season on Oct. 3. The game will be each team's second SEC game of the season after playing their first conference game the week prior. 
Not since South Carolina in 2010 has a team won their division with more than one conference loss. If either team slips up in the their SEC opener, this game could likely be an elimination game for two teams that have goals of winning their respective divisions in 2015. 
The Chattanooga Times Free Press recently previewed the matchup of two teams looking to turn the corner this season. 
While Butch Jones has faith his program is on the right track, he's been busy attempting to temper expectations all offseason. 
"There is a lot of momentum in our program," Jones said on a recent conference call. "We had 63,000 people at our spring game, and we thought at 8 o'clock that morning that we were going to have to cancel it with the threat of severe weather. I think our players have fed off the positive momentum, but they've been extremely focused in terms of their capacity for work and their mental effort and intensity. They brought it each and every day this spring, and that's what you want. You want the expectations, because this is a very proud football program, but we also understand that we have a long, long way to go in the development."
On the other hand, the bravado of Bret Bielema appears to be rubbing off on the Razorbacks. 
"We won three of our last four and let one get away at Missouri," Bielema said. "We really felt that after walking off the field against Texas that we would have loved to have played another three or four more games. Our guys were feeling really good and were playing extremely well. We had 11 guys sign NFL contracts, but our guys have used the momentum of that game and carried it forward as far as in the spring. We made a huge jump physically in the way we look and walk and handle our business, and I think there is a no-nonsense approach with this group that I am really enjoying watching."
Tennessee arguably has the tougher task of making it to this game undefeated, as they play Oklahoma in week two and then travel to Florida the week before returning home for Arkansas, while the Razorbacks will have to defeat Texas Tech at home and Texas A&M in Dallas before heading to Knoxville. 
If both teams do enter the game without a loss, expect both teams to be ranked within the top 20. 
"Arkansas has a lot of momentum, just like us," Jones said, "and Bret has done a tremendous job there not just with the building of that program but the mentality and the toughness. They are a team that has our attention just like every team, but I have a tremendous amount of respect for everything that is going on there. I know that is going to be a challenge, but every game will be a challenge. Their style of play, their toughness and their confidence — I think they have everyone's attention."
(h/t Chattanooga Times Free Press)
---