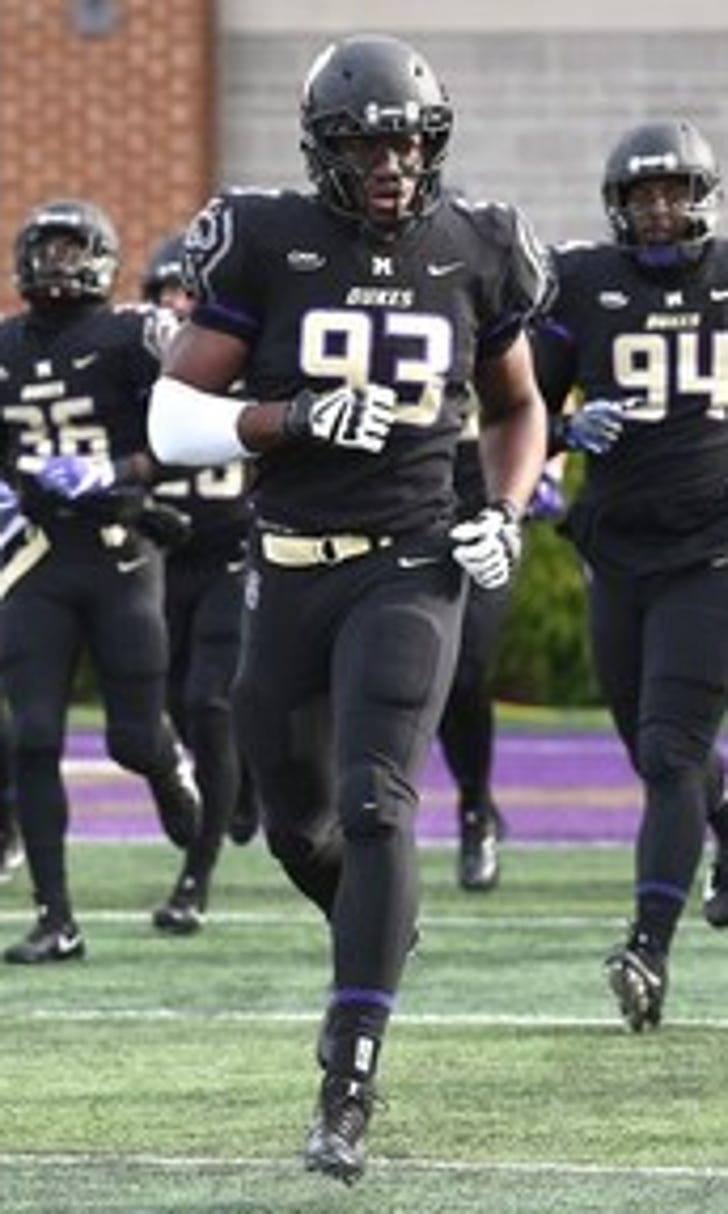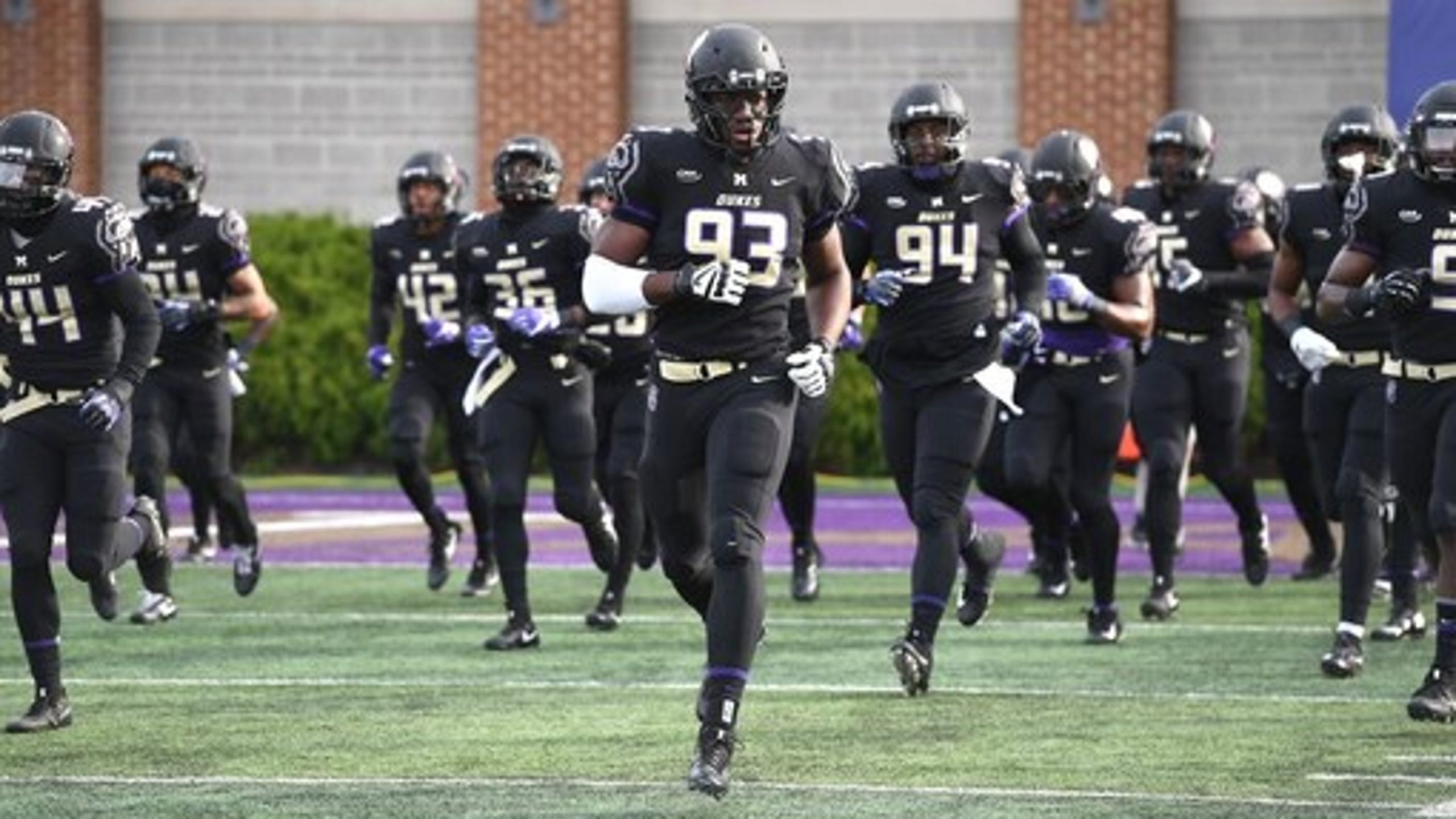 Ankrah, James Madison mates seek NFL shot
BY AP • January 31, 2018
(STATS) - James Madison's 2016 FCS championship didn't lead to the Dukes stocking NFL rosters and this year's national runner-up finish didn't pay off at the major postseason all-star games.
Understandably, many people in and around the program are puzzled by it.
"I was really disappointed we weren't represented in the Senior Bowl or some of the other bigger all-star games," coach Mike Houston said. "We obviously have talented players because we've won 28 games in two years. I think great players make great teams and, obviously, we have a great team. All that being said, I don't know what all they look at sometimes, but we've got some guys that are very deserving of opportunities."
The 2016 champs sent wide receiver Rashard Davis on to the NFC champion Philadelphia Eagles' practice squad, but it's not enough to the Dukes.
One player on this past season's team who knows the path to the NFL is senior defensive end Andrew Ankrah, the CAA Football defensive player of the year. His older brother Jason, undrafted out of Nebraska, spent time on the Houston Texans and Tennessee Titans rosters in 2014 and '15.
Ankrah excelled in so many big games during his JMU career that the 6-foot-3, 248-pound All-American figures to find his way into an NFL camp later this year - whether he's drafted or not in late April.
He demonstrated versatility in his college career, spending time on both the defensive line and at linebacker, totaling 26 sacks. As a senior, he finished third in the STATS FCS Buck Buchanan Award voting and was named the FCS ADA defensive player of the year.
"I believe that I've had great coaching here at JMU. My coaches have prepared me for that opportunity, so I would love to capitalize on that," Ankrah said.
"If you think about the different types of defensive schemes that I've had the opportunity to play in my experience here at JMU, I've had the opportunity to stand up and play rush outside linebacker and drop into coverage every now and then. And then when Coach (Mike) Houston and his staff came here, I've had the opportunity to put my hand down in the dirt and really go back to basics to what I played in high school, which was a true defensive end. So I feel like at the next level, I could do both. And I can also sharpen up those skills that I may be rusty in because I know the coaching is top-notch there in the NFL. That would be another opportunity to grow and take my game to the next level."
The James Madison senior whom many believe has the best chance of sticking at the next level is All-America offensive lineman Aaron Stinnie, whose 6-5, 309-pound frame projects to guard. Coming from an athletic family - his father Phil played 12 seasons in the NBA - Stinnie has excellent agility and footwork for his size.
Many NFL teams passed through JMU practices this past season to get a closer look at the senior class, which also boasted quarterback Bryan Schor, inside linebacker Brandon Hereford, wide receiver Terrence Alls, and safeties Jordan Brown and Raven Greene.
The Dukes just missed on winning back-to-back national titles. It can't be all that bad.
---
---