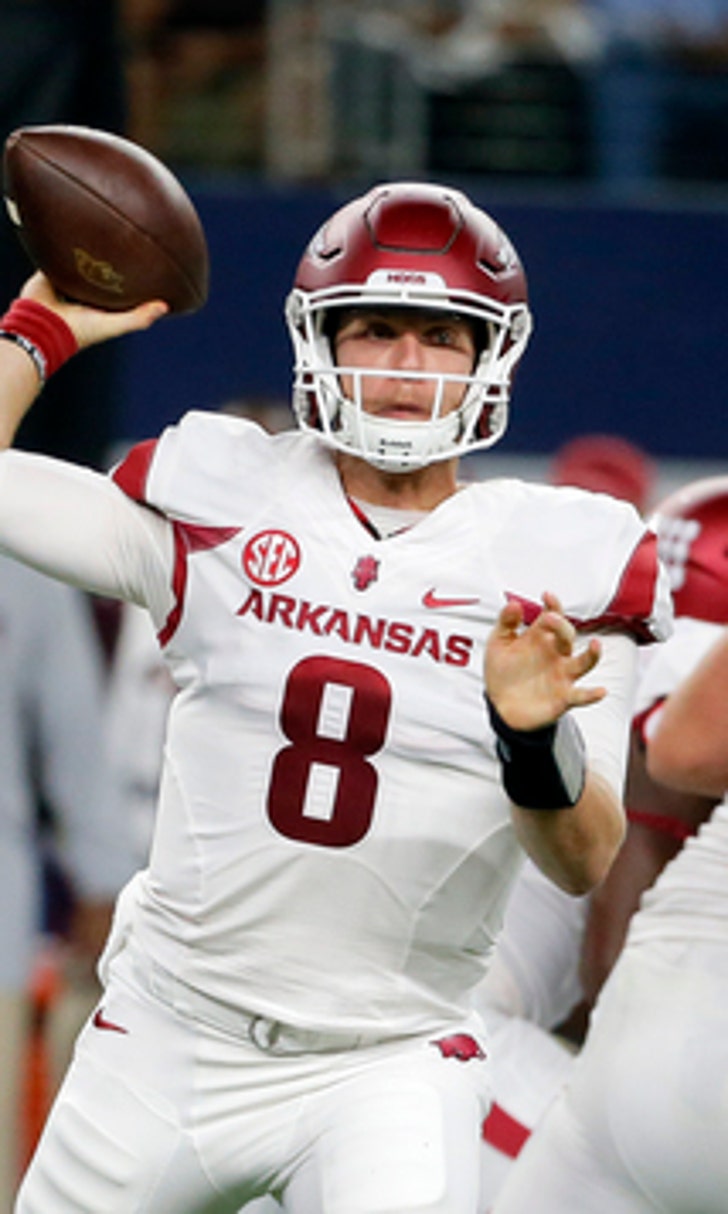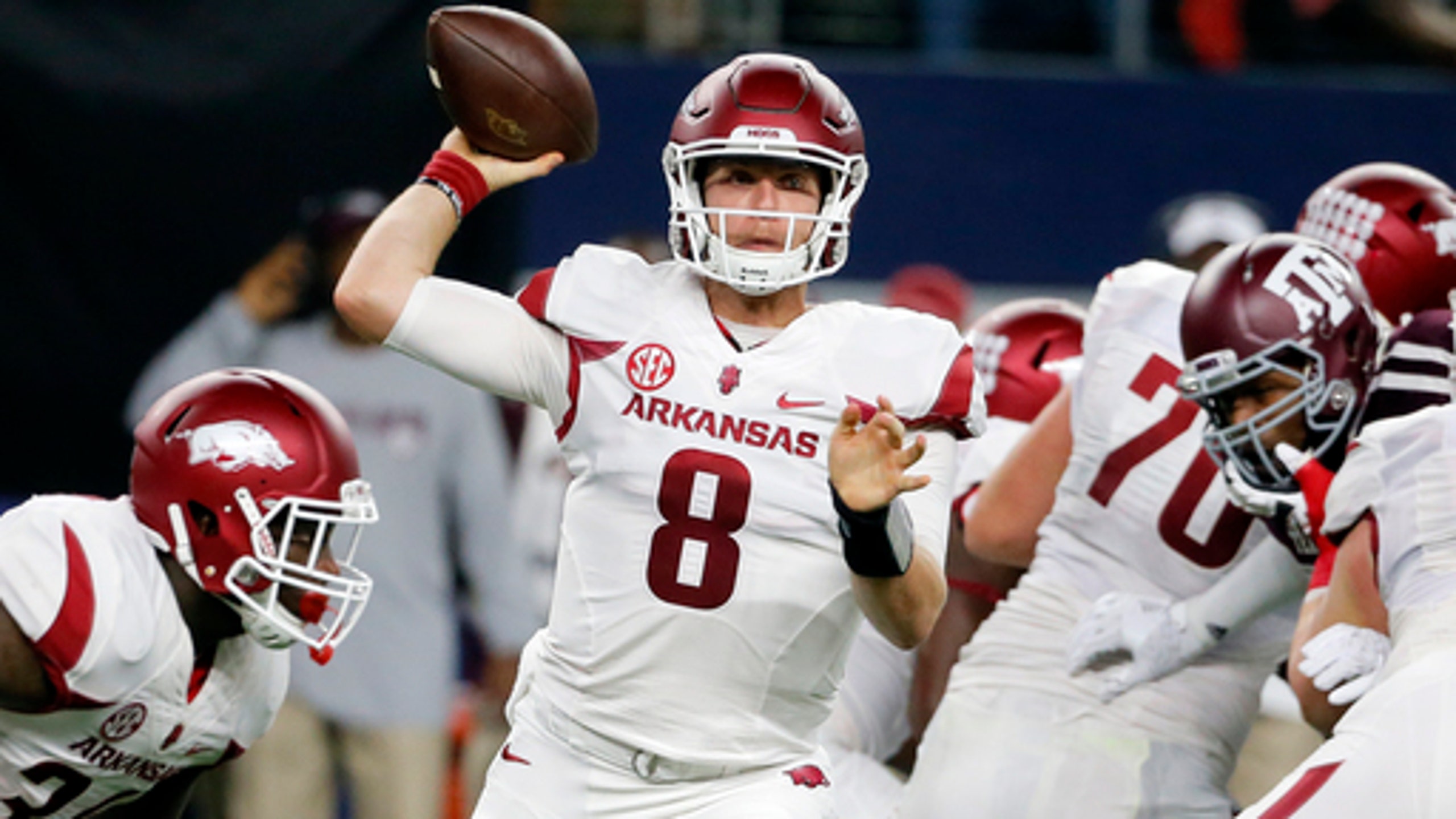 Allen proving clutch at QB late in games for No. 17 Arkansas
BY foxsports • October 20, 2016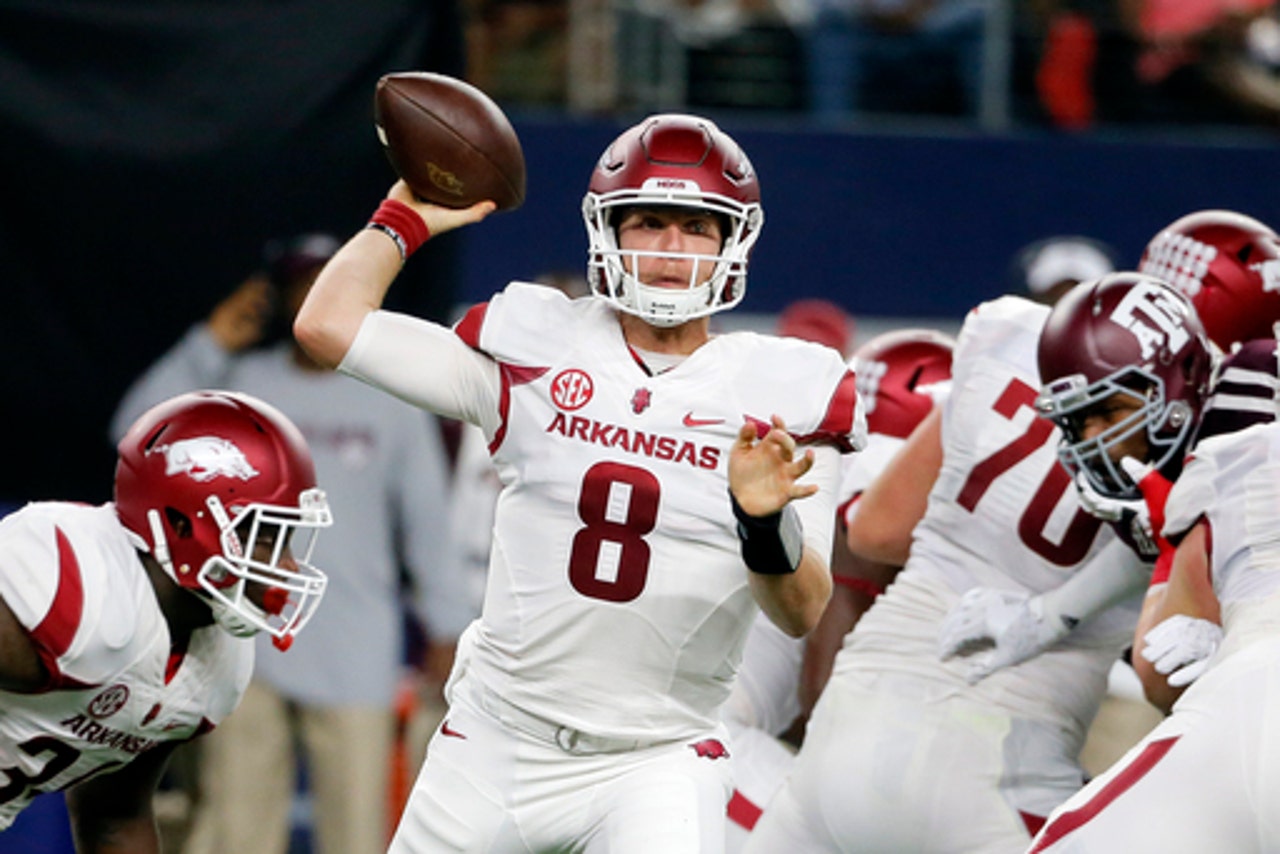 FAYETTEVILLE, Ark. (AP) It's not like Arkansas quarterback Austin Allen is boring or above showing emotion on the football field.
Far from it, as evidenced by his self-described first two years of ''having fun'' in college and occasional outbursts following disappointing play this season.
In the huddle, though, the junior is about at stale as it gets. There's no pre-snap cutting up like the Razorbacks became accustomed to when Allen's older brother, Brandon, was the quarterback. No fiery speeches before a do-or-die play.
''Brandon had more personality in the huddle,'' left tackle Dan Skipper said. ''Brandon was a little funnier, he would always crack a joke. Austin just kind of looks at everyone and is like, `All right,' and goes about it.''
Whatever Austin Allen's preferred method, just about no one with the No. 17 Razorbacks (5-2, 1-2 Southeastern Conference) is going to argue with his results at this point - particularly in late-game situations.
Allen is one of the SEC's top quarterbacks in his first season as a starter and he's been ever better when Arkansas has needed him the most. Three times already, the junior has led the Razorbacks on game-winning drives in either the fourth quarter or overtime.
His latest late-game exploits came during Arkansas' 34-30 win over No. 23 Mississippi last week, a game in which the Razorbacks trailed with less than five minutes remaining before earning their third straight victory over the Rebels.
''Never give up on that kid, because he is going to stay in that pocket until the last second,'' Arkansas coach Bret Bielema said. ''He's going to get out of the pocket, he's going to do whatever he has to do.''
Allen was 4-of-5 passing for 35 yards on Arkansas' game-winning drive, including a 10-yard completion to Keon Hatcher on a fourth-and-4 at midfield.
Even his teammates couldn't tell a difference in Allen during the series, or before the critical pass to Hatcher.
''Nothing really changes about the guy from practice to warmups to in the game, from the first quarter to the fourth quarter,'' Skipper said. ''He's the same guy. I think that's what's cool about him, he doesn't freak out at all.''
Allen was not only not freaking out on the key fourth down, he was already in damage-control mode in case the Razorbacks didn't convert - keenly aware there was still enough time for another offensive possession.
If that sounds like unusual big-picture thinking, it's with good reason. Allen is the son of Bobby Allen, a former Arkansas assistant who now is in charge of the program's high school and NFL relations.
''You don't want to make the moment too big,'' Austin Allen said. ''You just tell the guys we're going to go down and score, and that's what we're going to do, and they all buy into it.''
Allen's first taste of comeback success this season came in the opener, a 21-20 win over Louisiana Tech . The Razorbacks trailed 20-14 early in the fourth quarter, only to watch their first-time starter complete 5 of 6 passes - including the game-winning touchdown - for 43 yards on the final drive.
He followed that a week later with an even more timely series of big plays in a double-overtime win over TCU , completing 6 of 7 passes for 86 yards and a pair of touchdowns after Arkansas fell behind 28-20 in the fourth quarter. He added a game-winning touchdown run in the second overtime, and he'll try to lead the Razorbacks back to .500 in the SEC this weekend when they travel to No. 21 Auburn (4-2, 2-1).
''He's a tough guy, he's made a lot of bigtime throws under duress,'' Tigers coach Gus Malzahn said. ''He doesn't look like first-year starter. He looks like he's been around a long time and played a long time.''
---
AP Sports Writer John Zenor in Auburn, Ala., contributed to this report.
---