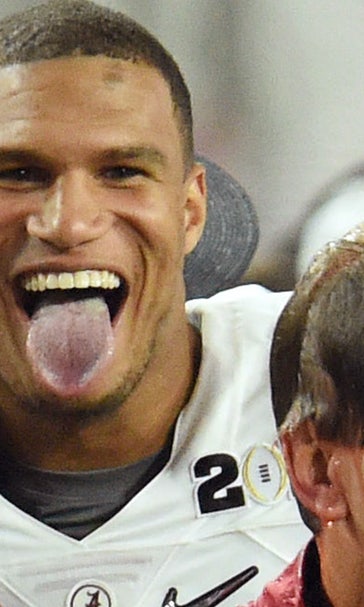 Alabama tight end was so fired up to soak Nick Saban in Gatorade
BY Teddy Mitrosilis • January 12, 2016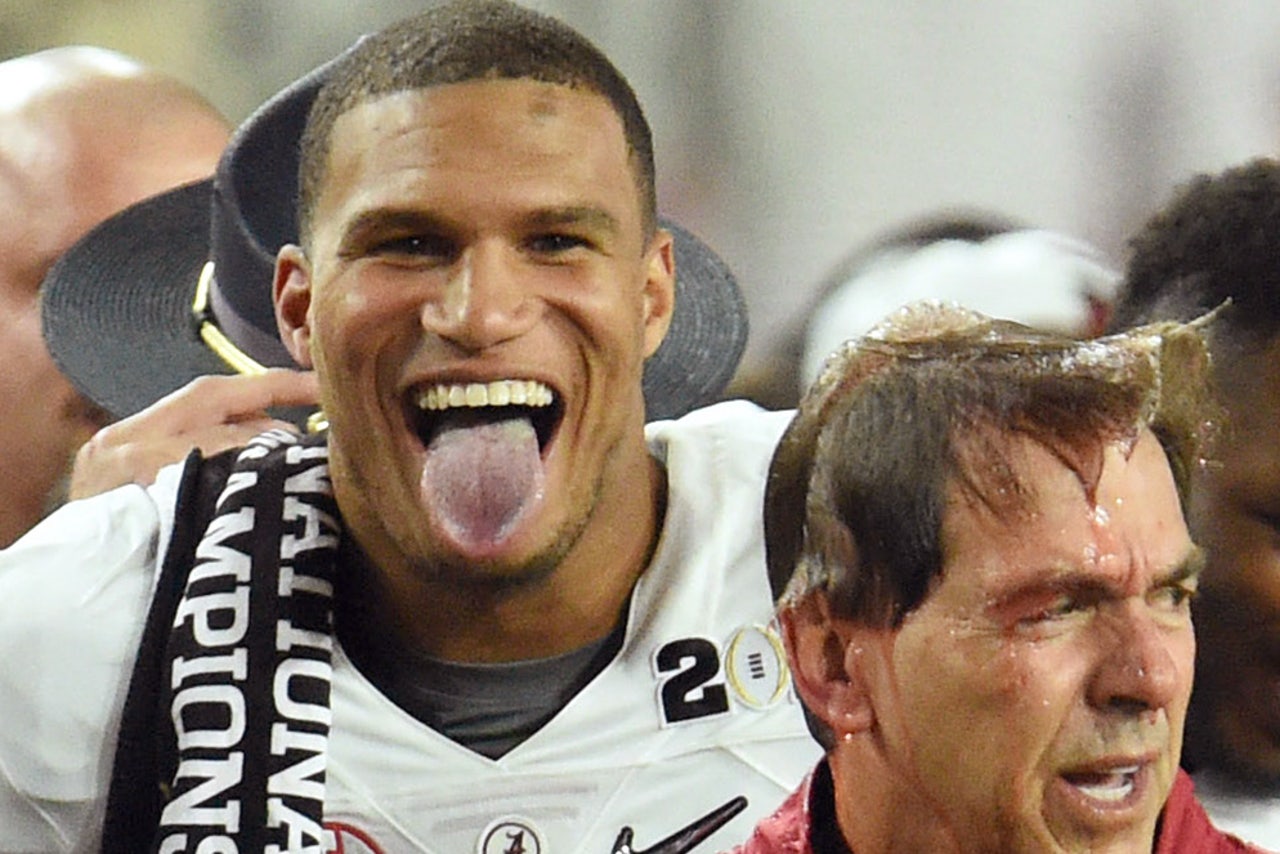 Alabama tight end Ty Flournoy-Smith is not the most well-known player on the Crimson Tide. He did not record a catch in the Crimson Tide's 45-40 win over Clemson in the national title game and in fact he's appeared in only three games this season, catching three passes total.
But Flournoy-Smith, a senior, enjoyed the final night of his Alabama football career and got to do what every Crimson Tide player dreams of when they come to Tuscaloosa -- soak the hell out of head coach Nick Saban with Gatorade after clinching a national championship.
Saban has never been a big fan of getting the bath, and Flournoy-Smith was one of a few players who got him on Monday night:
Take a closer look at Flournoy-Smith. This is what pure joy looks like, friends.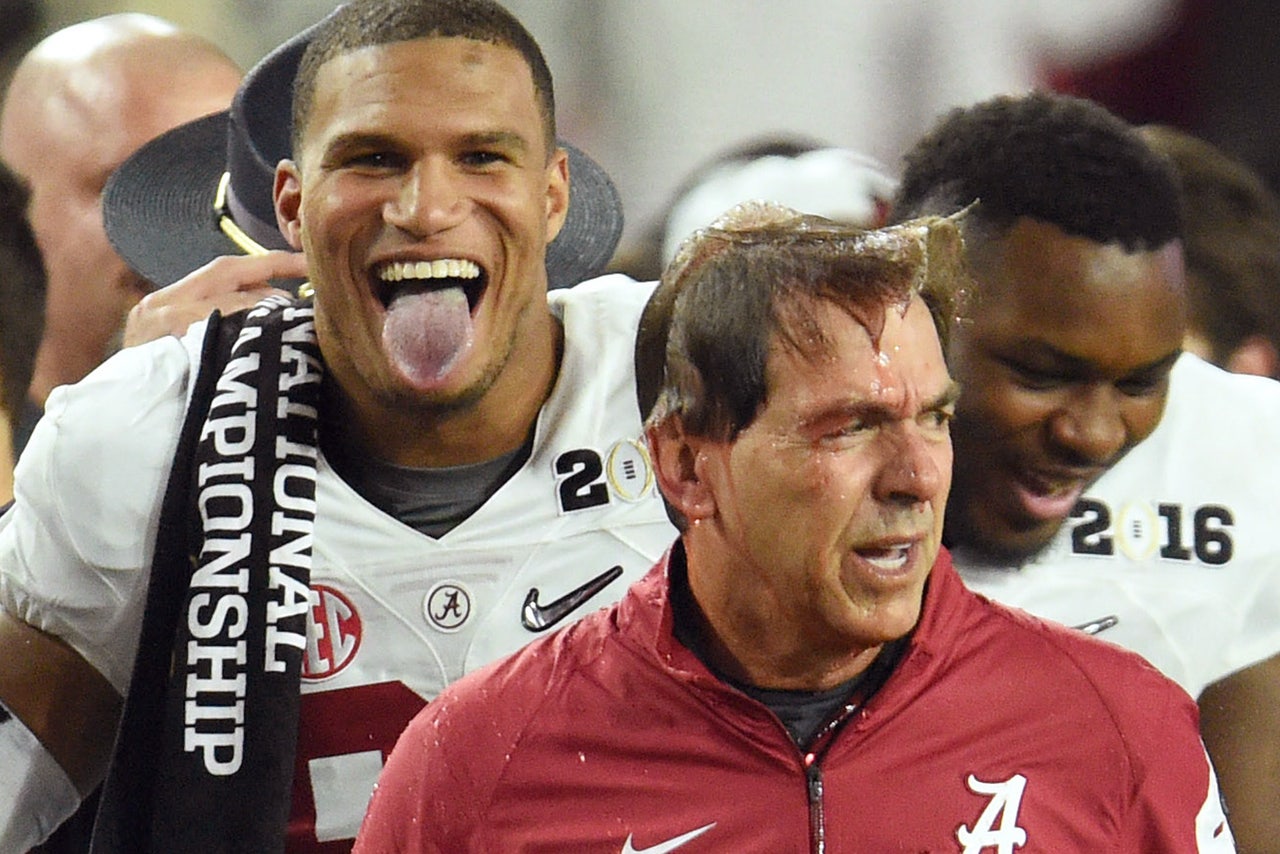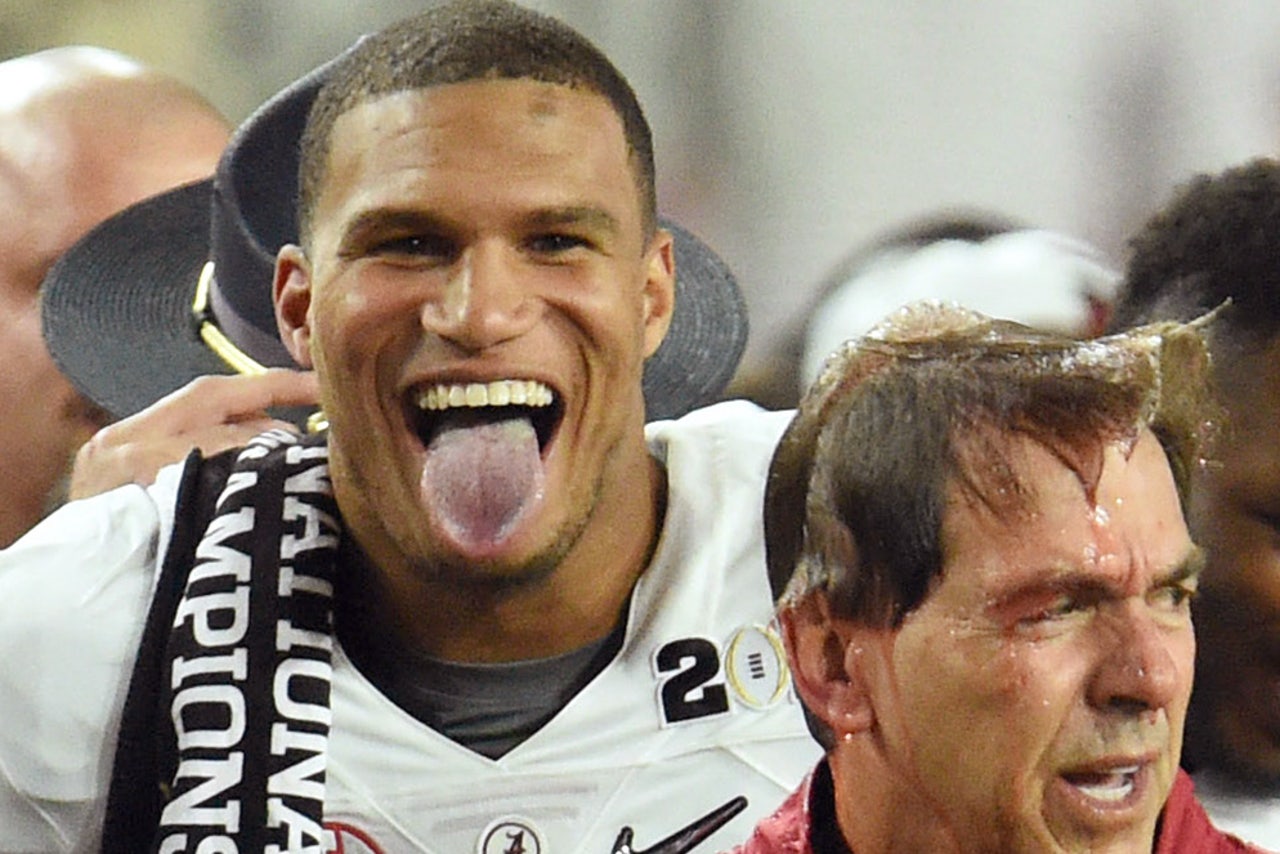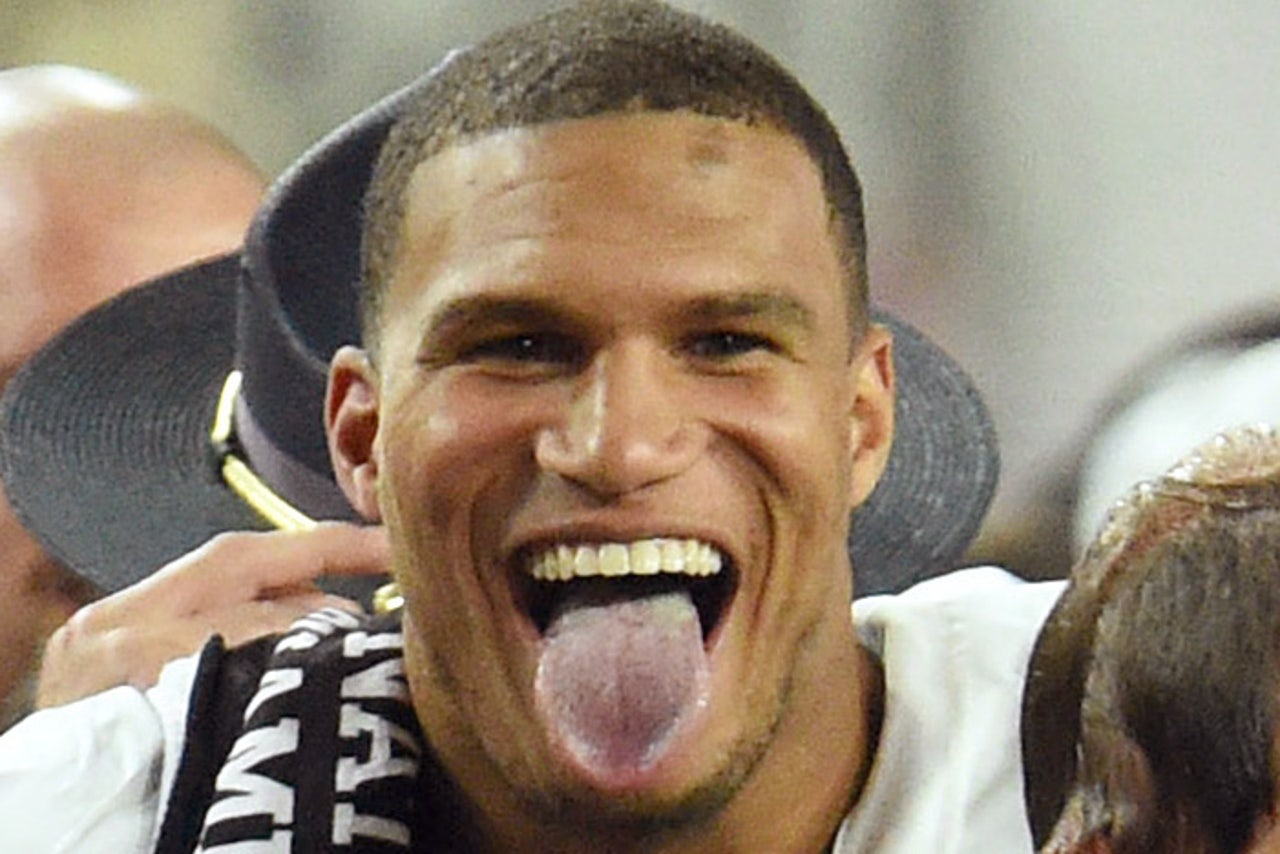 Congrats to Flournoy-Smith on his career at Alabama -- all those hours of practice and listening to Saban yell were worth it for those few precious seconds of dousing him with Gatorade, weren't they?
---
---