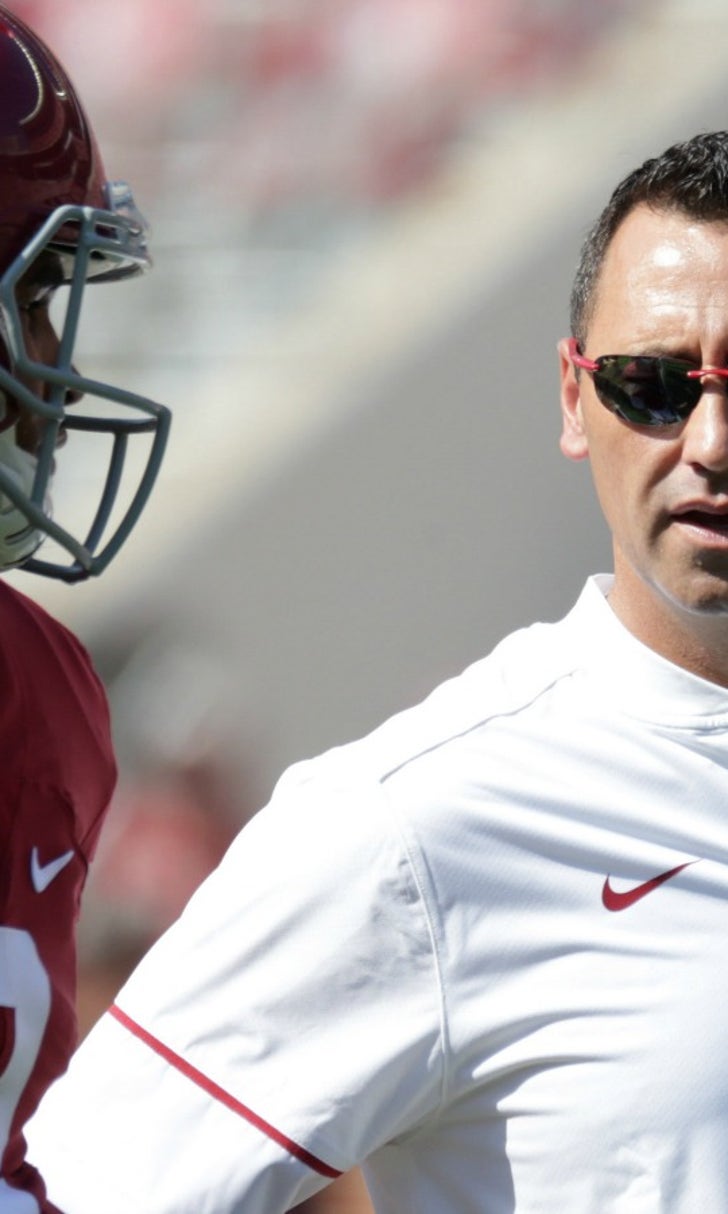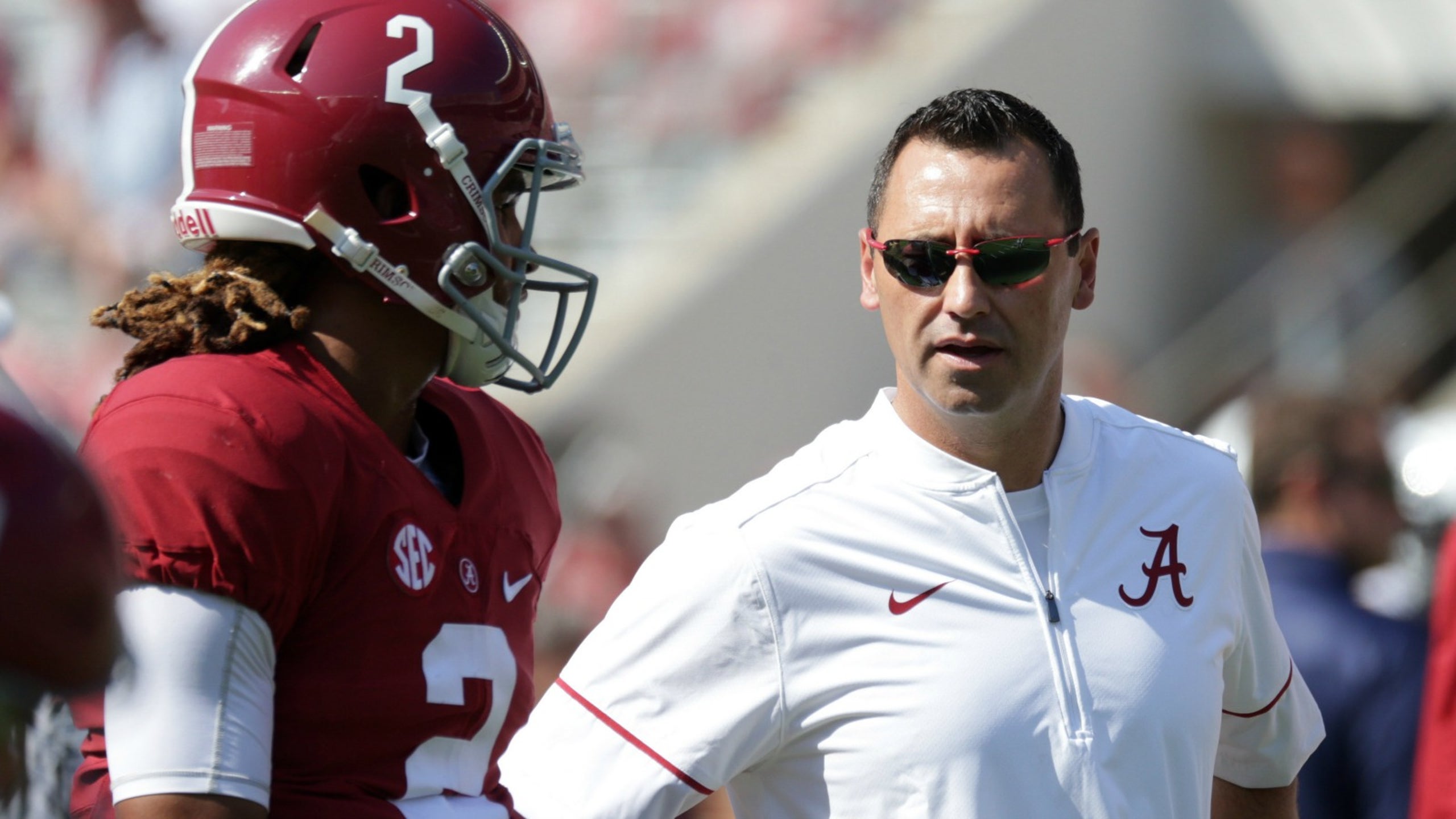 Alabama hires Steve Sarkisian as offensive coordinator
BY Barry Werner • December 16, 2016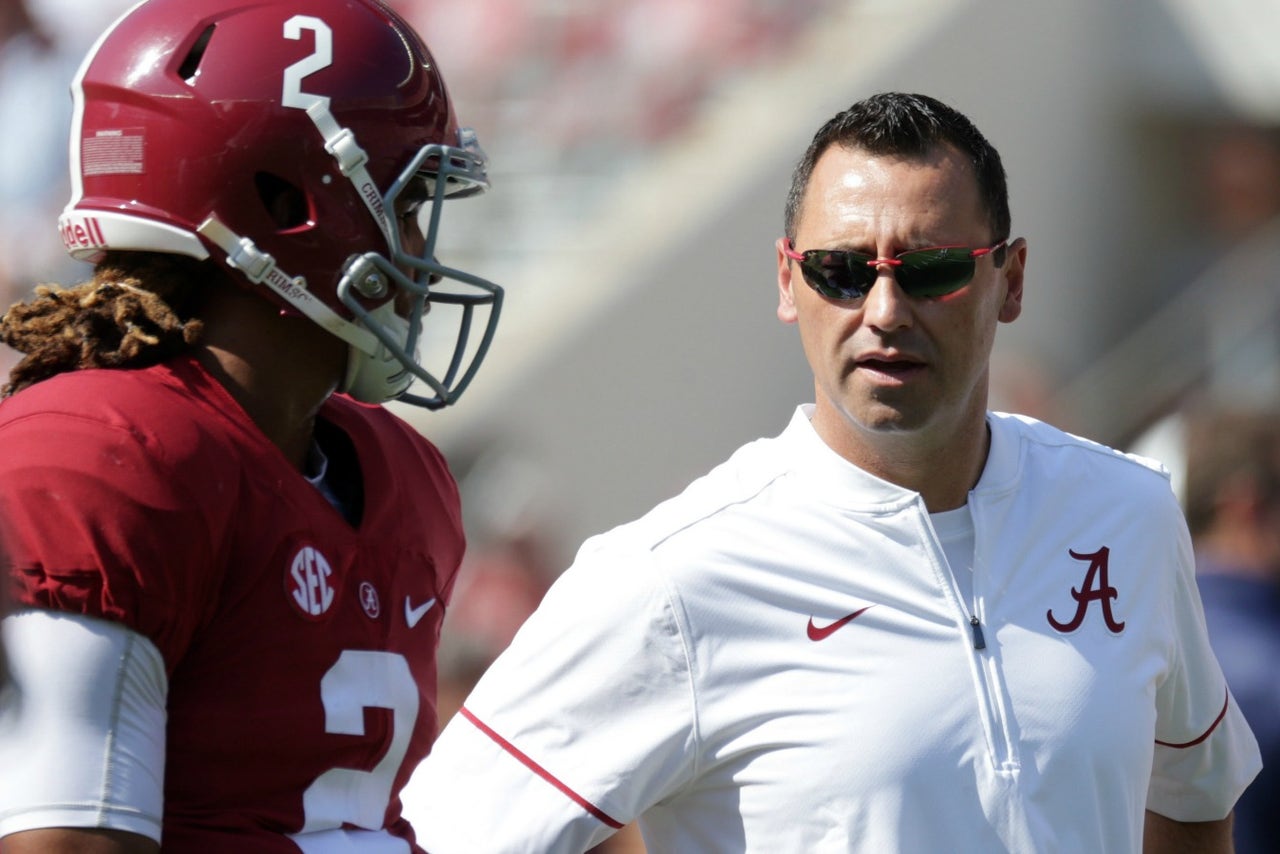 University of Alabama head coach Nick Saban announced on Friday that former USC and Washington head coach Steve Sarkisian has been named the Crimson Tide's offensive coordinator and quarterbacks coach, replacing Lane Kiffin, who accepted the head coaching post at Florida Atlantic earlier this week.

Per Rolltide.com:

"We are pleased to be able to hire an offensive coordinator with the pedigree and experience of Steve Sarkisian," Saban said. "He has a tremendous offensive mind and is someone we believe will do a great job of teaching and developing our football team on the offensive side of the ball. He has been a great asset to our coaching staff this season and brings a great deal of energy and enthusiasm to his job. Steve will be a phenomenal addition to our coaching staff and someone who can seamlessly transition into the job with a full understanding of how our organization works."

Sarkisian was head coach at USC from 2014-15. He left the Trojans amid controversy as alcohol problems surfaced that resulted in Sarkisian going into rehab.

He was brought on to the Crimson Tide program this season as an offensive consultant.

"I am humbled and honored to have the opportunity to join Coach Saban's staff, and I can't thank The University of Alabama enough," Sarkisian said. "I have always admired the Alabama program from afar and getting to be part of this football team these past few months has only reinforced my belief that this is the best college football organization in the country. There are many outstanding coaches and athletes at The University of Alabama, and I am extremely excited to start working with them in my new role. This is a very special place to have the opportunity to coach when you consider the program's rich tradition and the unrivaled passion of the fan base."

USC fired Sarkisian in October 2015 after athletic director Pat Haden said he showed up in school in no condition to lead practice following an embarrassing public display earlier at a pep rally where he appeared to be intoxicated while giving a speech. He later sought treatment for alcoholism and sued USC alleging the school breached his contract and discriminated against him on the basis of a disability.

Sarkisian was Washington's head coach from 2009-13. He went 12-6 at USC and 34-29 at Washington, which had won just 12 games during the previous five seasons before his arrival.

He was also offensive coordinator at USC in 2007-08.

The Associated Press contributed to this report.


---