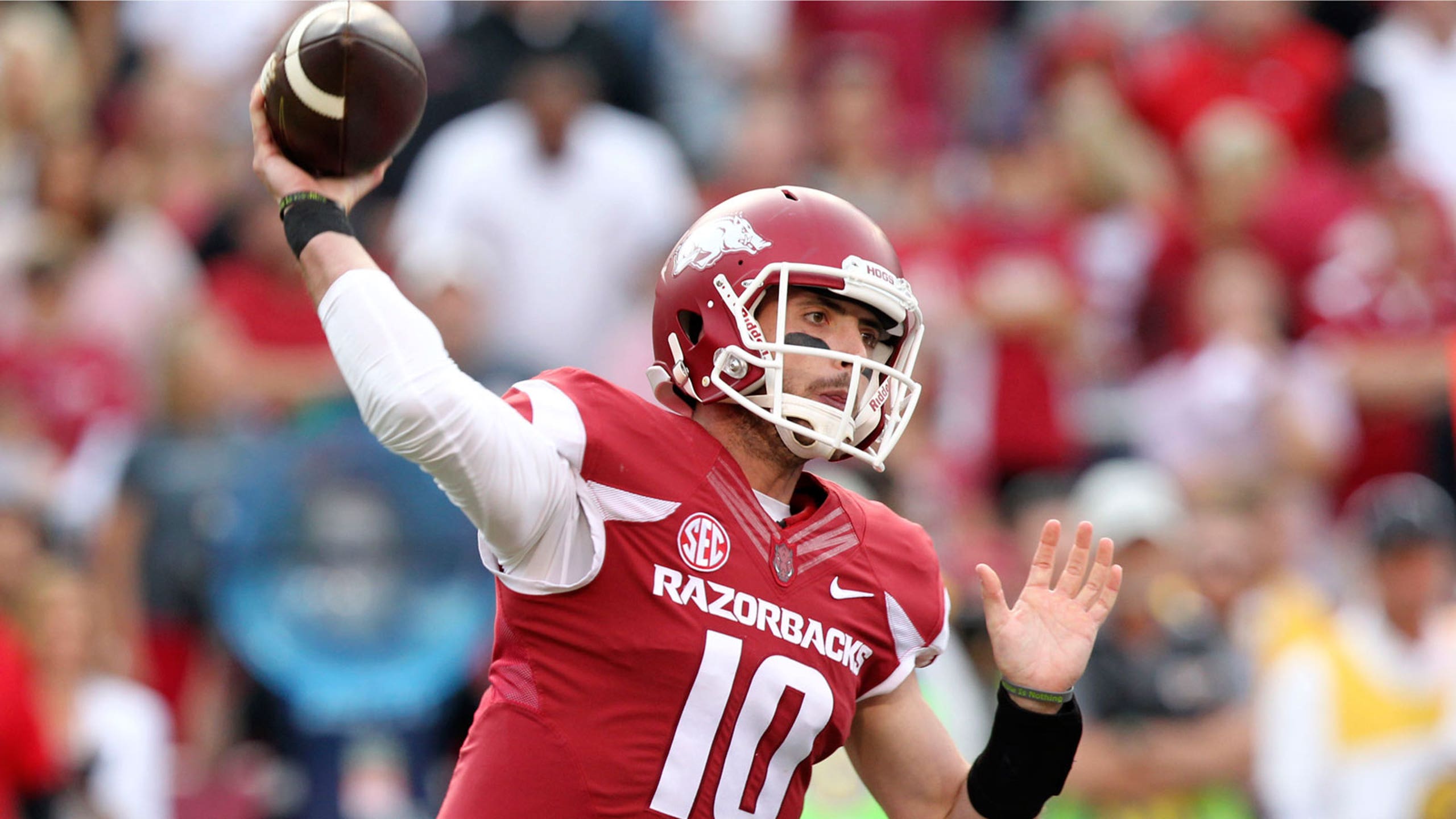 Alabama fans are very appreciative of Brandon Allen
BY foxsports • January 28, 2016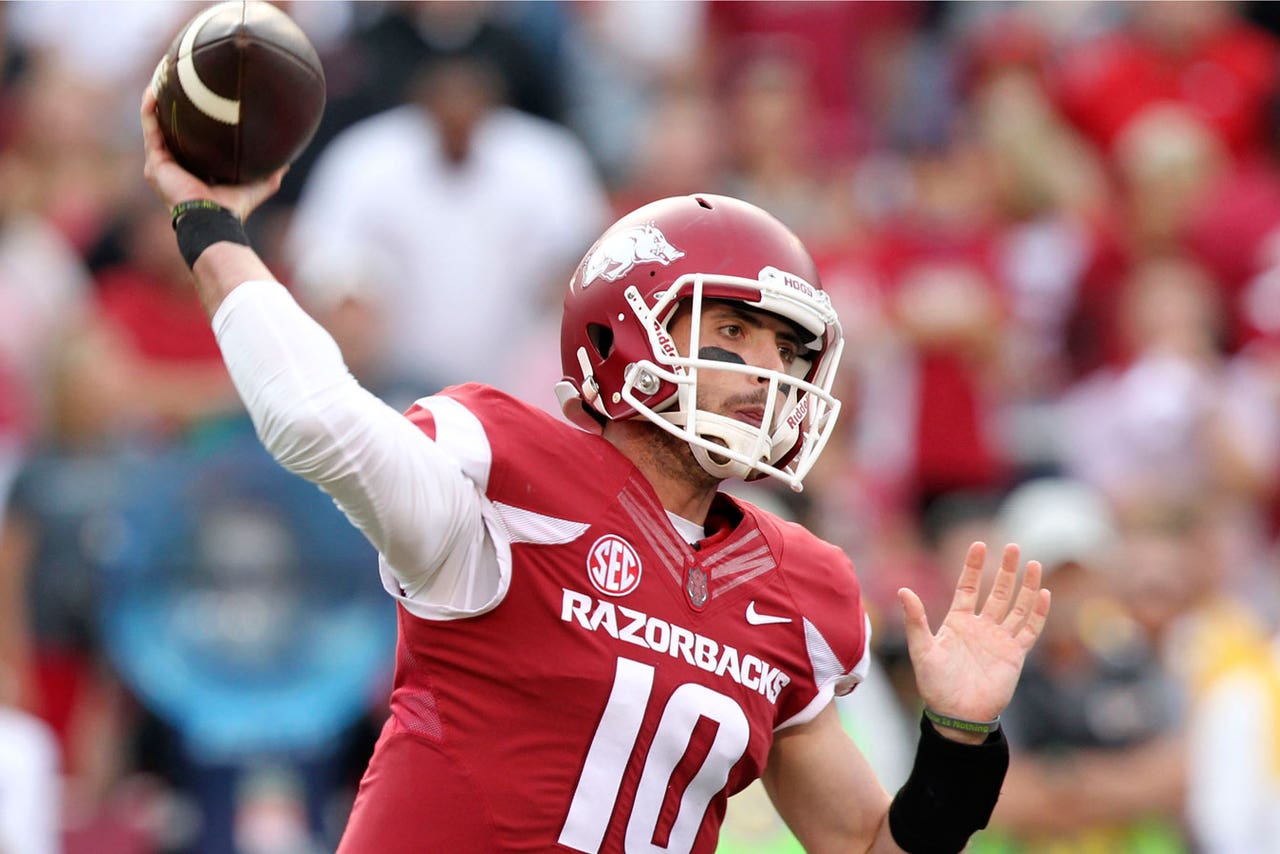 Quarterback Brandon Allen may never have to buy a drink in the state of Alabama again. For much of his career in Fayetteville, Allen was a very unpopular player with much of the Arkansas fan base, but he'll never have that issue in Tuscaloosa. Thanks to the Razorbacks remarkable double overtime victory against Ole Miss, it was the Crimson Tide that won the SEC West over the Rebels. 
While in Mobile, Alabama for the 2016 Senior Bowl, Allen revealed to AL.com a number of Tide fans have reached out to thank him for the Ole Miss win:
"Yeah, we actually got a lot of fan mail from Alabama fans, people down here thanking us for beating Ole Miss," Allen said. "Obviously we would have loved to have beaten both of them, but I don't think we ever thought of it when we were playing Ole Miss. We were just trying to win the game and it just kind of fell the way it did and worked out for them."
If not for Allen, Alabama likely would not have even advanced to the College Football Playoff, not to mention the title game. For his part in getting Alabama to Atlanta, should the Arkansas quarterback be given a championship ring for his efforts?
"If they want to put a Hog on it," Allen said, "I'll take it."
---
---