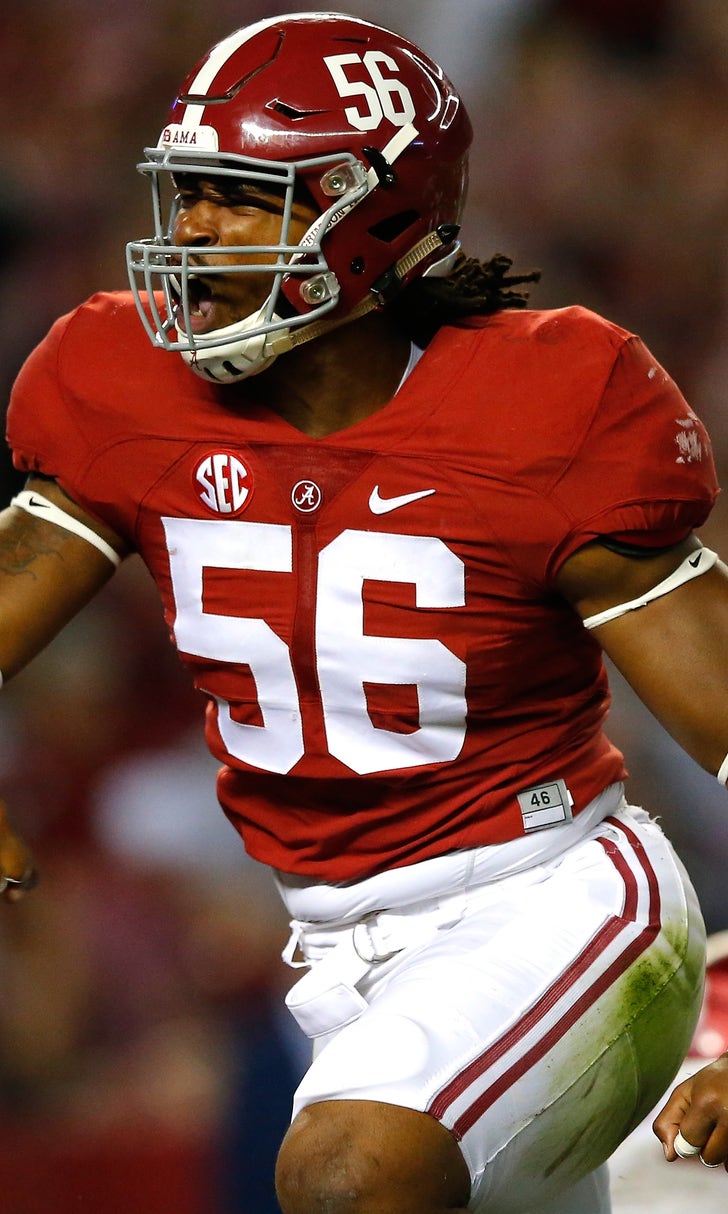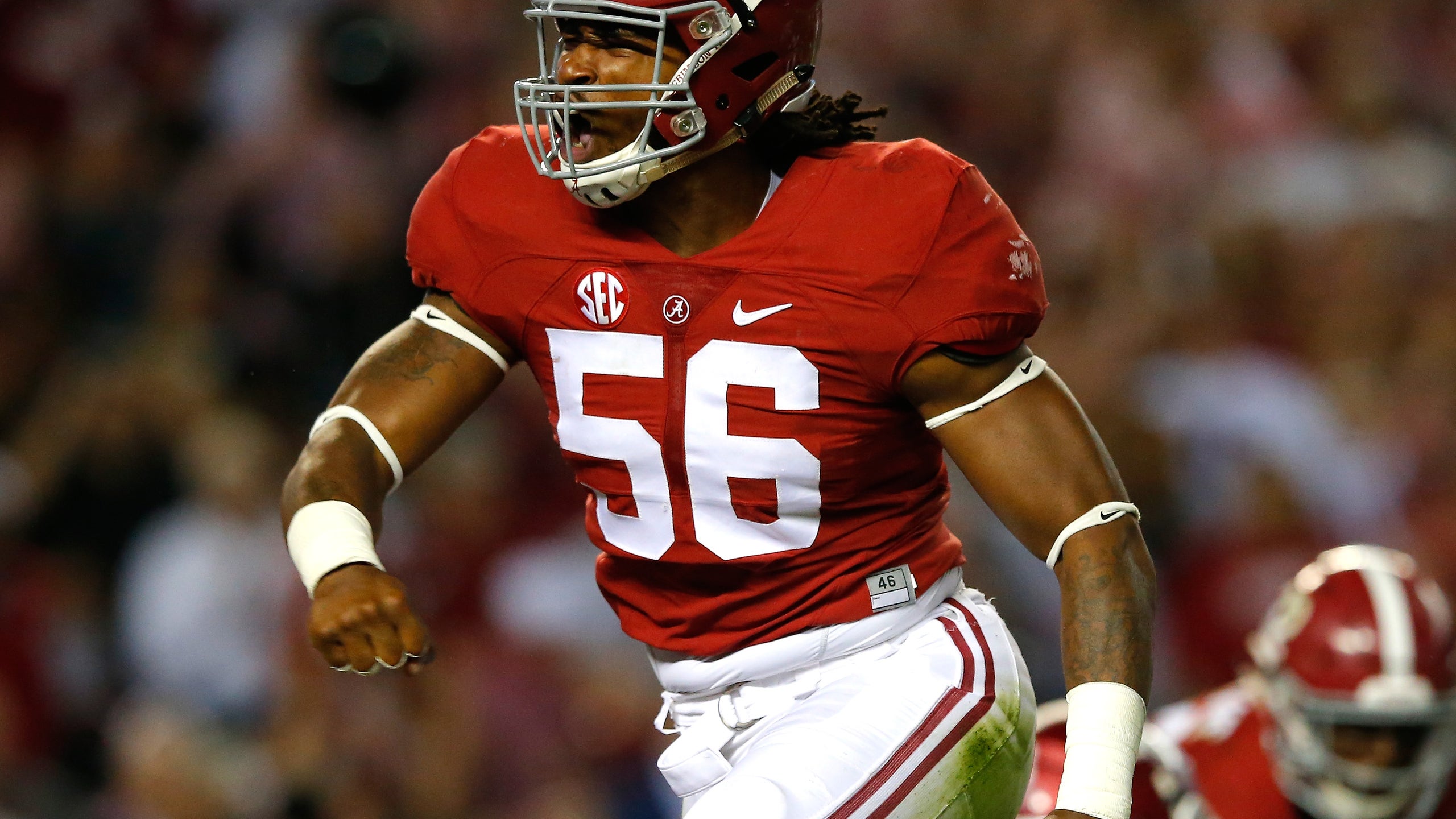 Alabama defensive star reportedly arrested on weapons charge
BY Aaron Torres • September 29, 2016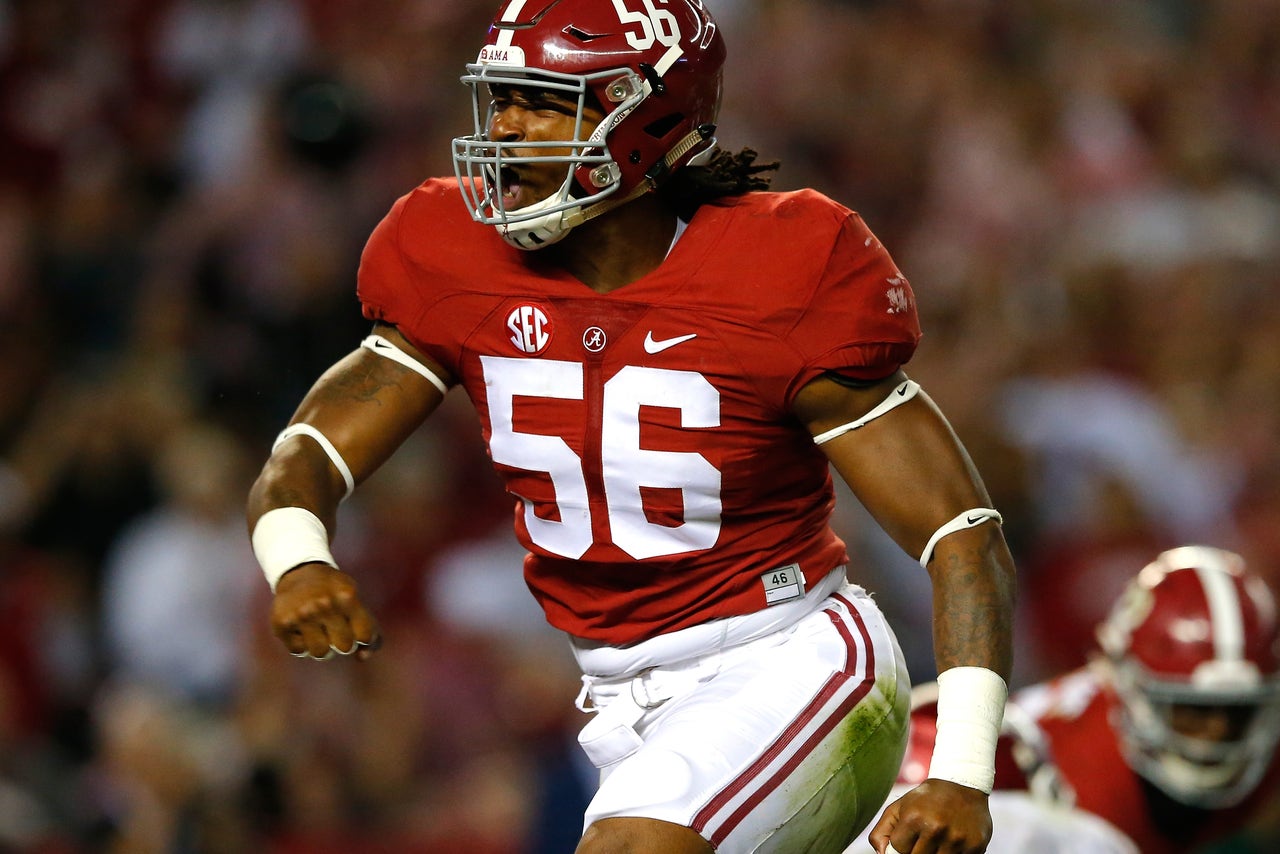 Alabama might be the No. 1 team in the country, but it is certainly dealing with more than its fair share of off-the-field issues this week. A day after we learned backup quarterback Blake Barnett will reportedly transfer, linebacker Tim Williams was arrested early Thursday morning and charged with carrying a weapon without a permit, according to AL.com.
The report states that Williams was arrested raround 2:00 a.m. at a local Publix, after an officer smelled marijuana coming from Williams' car. A passenger -- who doesn't play football at Alabama -- claimed the marijuana was his, but a search of the car revealed a pistol under Williams' seat.
If Williams misses any time, it could be devastating for Alabama because he has emerged as a star. Williams finished last season with 10.5 sacks, and has six tackles and 1.5 sacks in four games this year. Williams is ranked as the No. 9 player on the big board of FOX Sports college football analyst Joel Klatt.
This isn't the first time an Alabama star has been in trouble with the law in recent months. 
Cam Robinson and Hootie Jones were arrested in May, though charges were eventually dropped. 
---
---