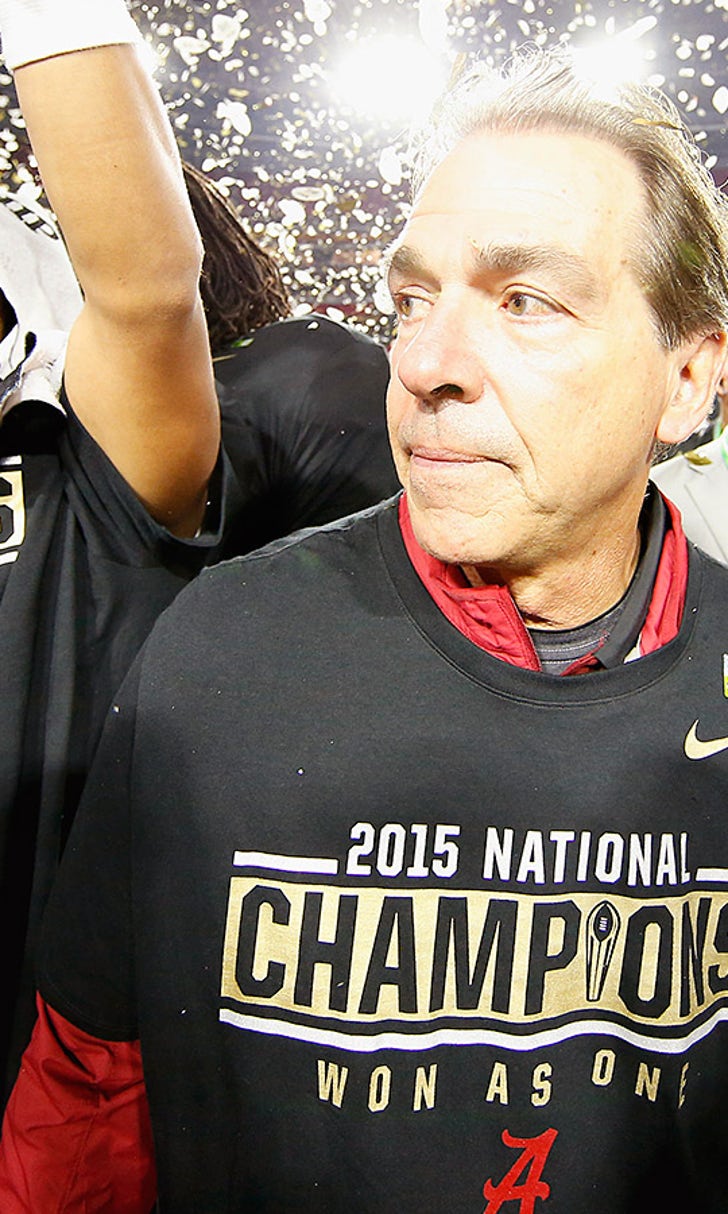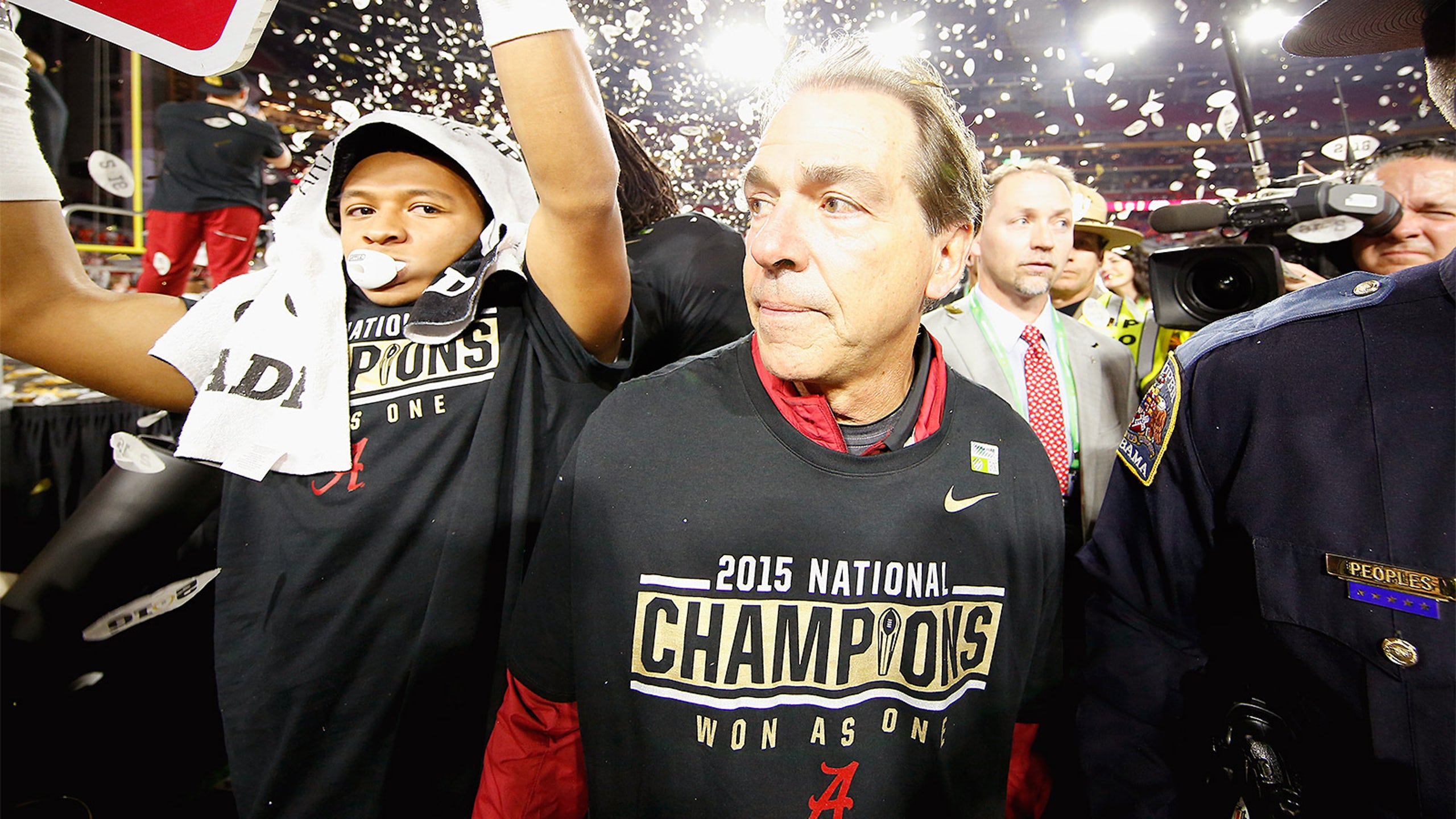 Alabama coaches made a stupid amount in bonuses for winning the title
BY Teddy Mitrosilis • January 12, 2016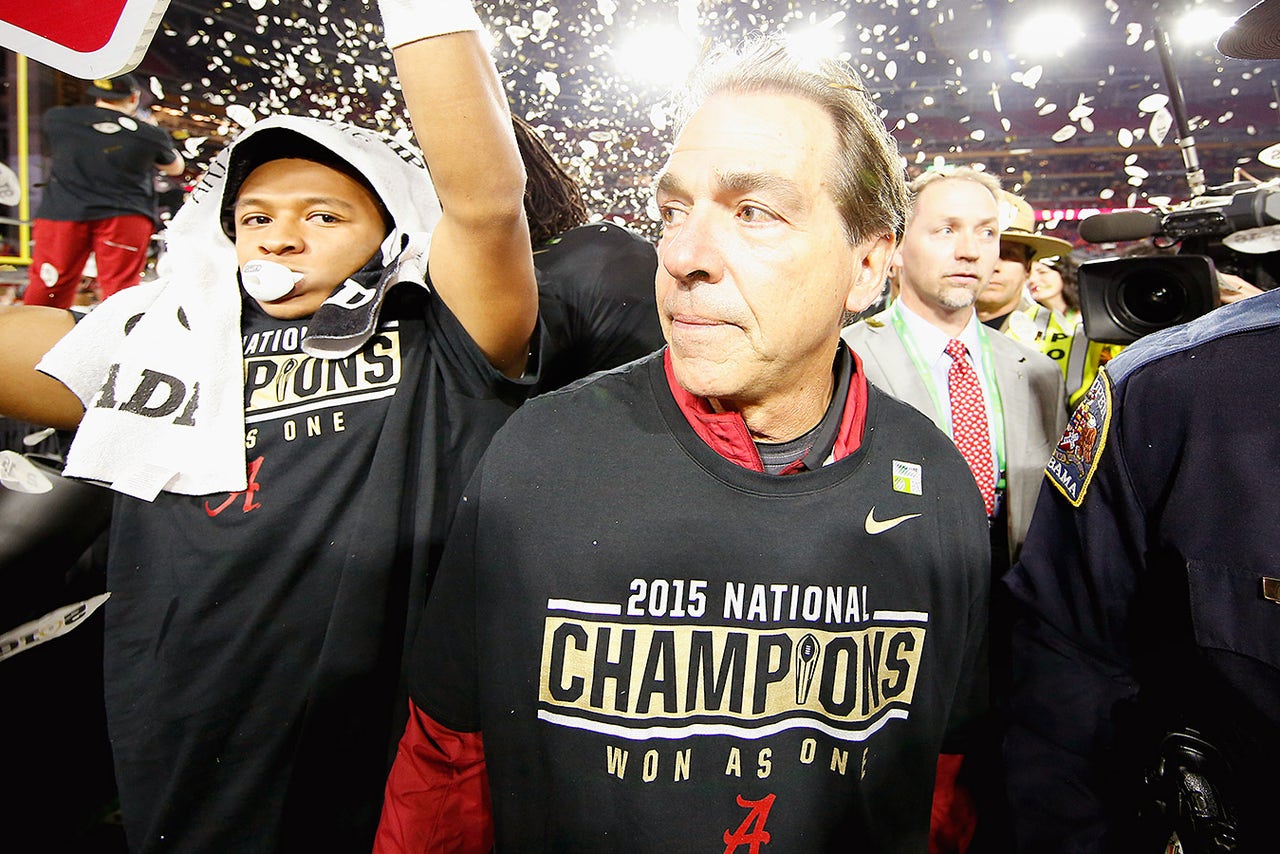 The best part of winning a national championship for a coach, we assume, is sharing that experience with your players after months and months of hard work. After all, that's the dream coaches latch onto when they accept GA jobs that pay hardly anything to start their careers.
The second-best part -- and a very close second -- is making a helluva lot of money in bonuses for winning a national title.
Just ask Nick Saban's Alabama Crimson Tide staff how sweet today is. 
Alabama coaches will earn around $1.6 million in on-field performance bonuses this season with the Tide winning both the SEC and national championships -- just under $1.1 million for the assistants and $525,000 for Saban, per USA Today's Steve Berkowitz.
Alabama's 9 on-field assistant coaches end season with total of just under $1.1 million in bonuses with win in #CFPChampionship

— Steve Berkowitz (@ByBerkowitz) January 12, 2016
Bama assistants accrue a percentage of their base salary for the team's success during the season and then can get an additional bump from the head coach's discretionary pool. There's a maximum of $250,000 in bonus money, which only DC Kirby Smart, with a base salary of $1.5 million, hit.
Alabama strength coach Scott Cochran ends up with $92,400 in bonuses with Crimson Tide winning #CFPChampionship

— Steve Berkowitz (@ByBerkowitz) January 12, 2016
Even better yet for Saban, he also got a $100,000 academic performance bonus this year, which would push the overall bonus pool for Bama coaches so far to $1.7 million with potentially more to come based on awards.
And although Clemson lost, things still worked out pretty great for Dabo Swinney and his coaches as well.
Even w/loss in #CFPChampionship, Clemson coach Dabo Swinney has $975,000 in bonuses; could top $1M off upcoming natl coach of year awards

— Steve Berkowitz (@ByBerkowitz) January 12, 2016
Of course, these stupidly high bonus figures will always lead us back to the same argument:
Sigh. It certainly is time players sniff some of this national title bonus money, at the very least.
---
---