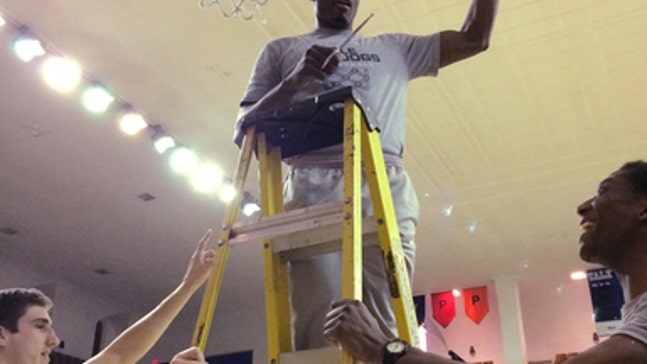 Yale, without captain, celebrates first bid in 54 years
Published
Mar. 13, 2016 9:28 p.m. ET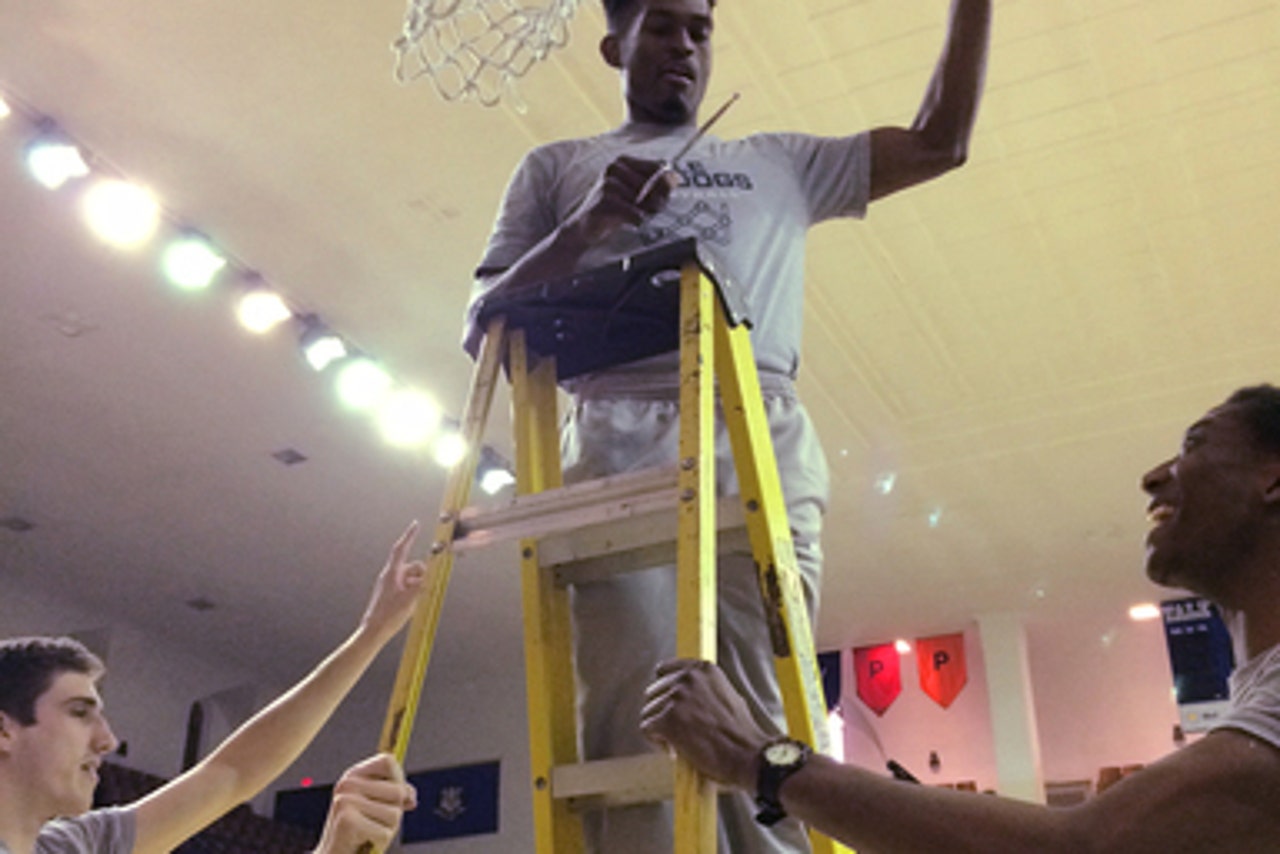 NEW HAVEN, Conn. (AP) Ivy League player of the year Justin Sears acknowledges a bit of the joy of his program's first NCAA Tournament bid since 1962 has been dampened by the controversy surrounding the departure last month of team captain Jack Montague.
But Sears and the rest of the Bulldogs were dancing along with about 200 fans at Payne Whitney Gymnasium Sunday when it was revealed the Bulldogs would headed to Providence as a No. 12 seed to play Baylor on Thursday in the West region.
Yale earned just the fourth NCAA bid in school history, finishing the regular season with a 22-6 overall record and 13-1 in the Ivy, matching the best league record in school history.
The team is 7-1 since its last game with Montague, a senior guard whose father says was expelled from school. Neither the school nor the player or his family have said why he was dismissed.
The Bulldogs last week apologized for wearing T-shirts in support of Montague during warmups of their Feb. 26 win over Harvard, a move that upset many on campus and led to a larger discussion of the school's culture.
''Jack's one of our teammates, our brothers,'' Sears said. ''We're a team still, no matter what. Jack is supporting us right now, wherever he is. We're having fun right now and I'm sure he's enjoying the moment, wherever he is.''
The rest of the team watched the selections on a movie screen at center court. Spring break started Saturday, so only a few students attended the event.
But those who did were treated to stories and jokes from players, even a Charles Barkley impersonation from senior forward Brandon Sherrod. The team, which clinched the Ivy championship on the road at Columbia, also spent a few minutes before the selections were announced cutting down the net on their home court.
''It's just an honor to have an opportunity to make history here,'' said Sherrod. ''It's been a while. Both my parents weren't even born yet the last time this happened. So, we're going to enjoy it.''
---