Yale Bulldogs
Yale Bulldogs
Yale further details sex complaint against ex-hoops captain
Published
Jan. 13, 2017 11:44 a.m. ET

HARTFORD, Conn. (AP) Lawyers for Yale University are providing more details about allegations of sexual misconduct that led to the expulsion last year of its basketball captain.
Former point guard Jack Montague is suing the school in federal court and has asked for an injunction that would allow him to return to finish his senior year.
His lawsuit alleges a Title IX officer brought a complaint against him in the fall of 2015 despite being told the woman did not believe Montague heard her when she tried to end their October 2014 sexual encounter.
Yale, in a filing opposing Montague's request for an injunction, said the woman - identified only as Jane Roe - made it clear she did not want to have intercourse.
''She told him, `Jack, no, I said I wanted to hook up but not have sex,' but he penetrated Ms. Roe over her objection,''' according to the court filing. ''When the plaintiff was finished, he said to Ms. Roe, ''I'm really sorry. I know you didn't want that.''
The Ivy League school said the university panel that heard the complaint did not believe Montague's version of the encounter because of his ''selective memory and his shifting recollection with respect to how he obtained consent.''
Montague does not face criminal charges. Police and the local prosecutor say no criminal allegation was ever filed.
His attorney did not immediately respond to an email Friday requesting comment.
The school notes that Montague had two previous unrelated ''transgressions'' that led to university discipline.
One involved shoving a paper plate down the front of a woman's blouse. During another, the school said Montague became belligerent with a university police officer. Both involved alcohol, according to the court filing.
The school also responded to Montague's contention that the expulsion has caused him irreparable injury.
The lawyers wrote that six other students have been expelled since Yale created its University-Wide Committee on Sexual Misconduct in 2011. Each of those has continued his education, found full-time employment or both, the school said.
The judge has not issued a ruling on the request for an injunction. The larger lawsuit is scheduled to go to trial no earlier than February.
---
---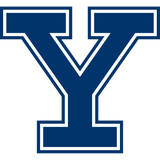 Get more from Yale Bulldogs
Follow your favorites to get information about games, news and more
---