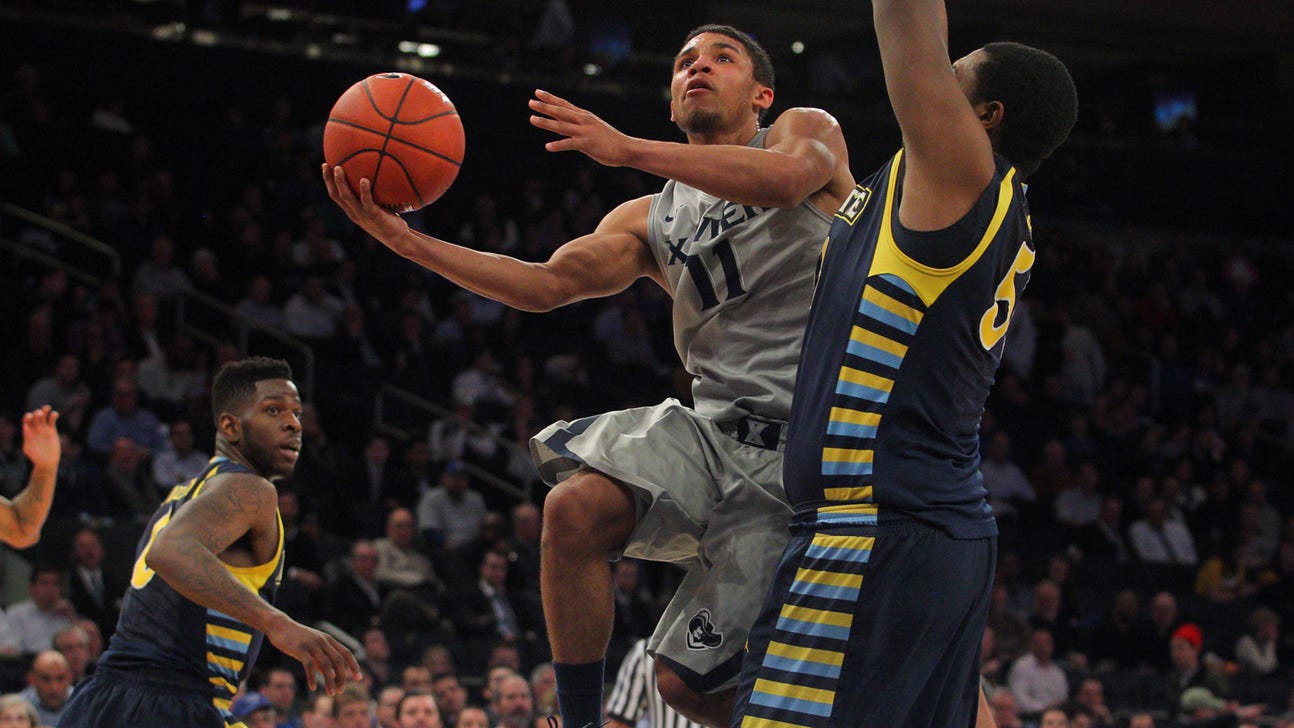 Xavier fights off Marquette, reaches Big East semifinals
Published
Mar. 14, 2014 12:11 a.m. ET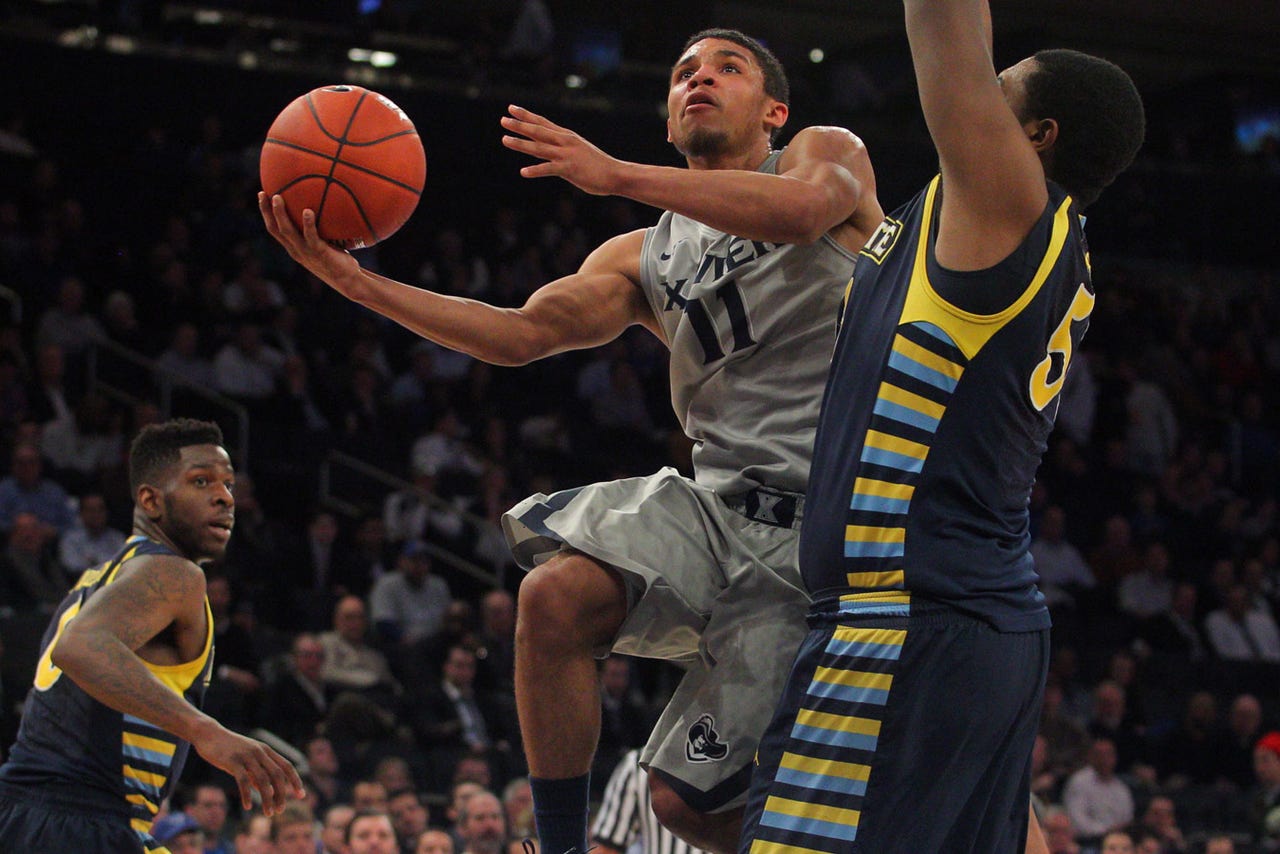 Either Xavier or Creighton will reach the championship game of the Big East tournament in its first year in the conference.
The two newcomers will meet in Friday night's semifinals in a game that will feature two unanimous first-team All-Big East selections.
Semaj Christon had 18 points for third-seeded Xavier in its 68-65 victory over Marquette on Thursday night. Doug McDermott, the nation's leading scorer with a 26.5 average, had 35 points in the second-seeded and 14th-ranked Bluejays' 84-62 quarterfinal win over DePaul.
Xavier coach Chris Mack was asked how will the Musketeers defend McDermott.
"We just shut him down. We don't let him catch the ball or shoot a three," Mack said. "I mean you just try your best, play as hard as you can. You try to deny his catches. You try to load to the ball. You try to contest his shots. And when you swallow a couple threes, you can't think it's the end of the world.
"He scored 3,000 points for a reason, but we beat him one time, we lost to him one time. In both games he had 20-plus points. We've just got to play their five, not their one, and do as good of a job on the defensive end as we can."
Justin Martin scored 19 points for the Musketeers (21-11), who moved to the Big East from the Atlantic 10.
"I just think the league is more physical, bigger and stronger," Christon said of comparing his old conference and his new one. "Other than that, every night you're going to have a tough game, home or away."
Matt Stainbrook scored down low with 4:32 to play to give Xavier a 57-51 lead and that would be the Musketeers' last field goal of the game as they went 11 of 14 from the free throw line to hold off sixth-seeded Marquette (17-15), which lost its fourth straight.
Deonte Burton had a career-high 23 points for the Golden Eagles and Todd Mayo added 21.
Mayo hit a 3-pointer with 24 seconds left to bring Marquette within 65-63. Christon went 1 for 2 from the free throw line on consecutive possessions around a missed 3-point attempt by Mayo.
Mayo scored with 2 seconds left to make it 67-65 but Stainbrook made one of two free throws with .9 seconds left for the final margin.
Christon came into the game with 984 points and he joins Byron Larkin as the only sophomores in Xavier history to score 1,000 points. A unanimous first-team All-Big East selection, Christon had his career high of 28 points earlier in the season against Marquette.
The win bolstered Xavier's chance of receiving an at-large bid to the NCAA tournament.
" I'd tell you that every time we play a game from day one, from game one up until tonight, we always wrote the four letters in the top right of the white board that said `NCAA' because deep down that's been a goal of these guys," Mack said. "We weren't there a year ago. Justin and Dee (Davis) got to experience it as freshmen. Semaj has yet to be in one, and that's a goal we had all year long. They knew what was at stake, and I'm glad we battled for it."
Marquette, which was trying to reach the semifinals for the third time, shot 57.8 percent from the field (26 of 45) but committed 15 turnovers which Xavier turned into 15 points.
"We turned the ball over too many times in a lower-than-normal possession game," Marquette coach Buzz Williams said. "It's a possession game and you need a shot every possession."
The Golden Eagles came to New York knowing they needed to win the tournament to make the NCAA's field of 68. Now they can hope for a call from the NIT.
"I hope that we go to the NIT, and I mean that sincerely," Williams said. "I'd like us to keep playing."
---