College Basketball
College Basketball
Villanova-Temple Preview
Updated
Mar. 4, 2020 11:34 p.m. ET

College basketball's top-ranked team playing a non-conference game in mid-February certainly seems odd. Villanova struggling to win it - even against an unranked foe - wouldn't be so strange.
The nation's No. 1 takes on the American Athletic Conference's No. 1 and longtime rival Wednesday night when the Wildcats visit surging Temple, which can likely assure itself of an NCAA Tournament bid by pulling off the upset.
The nationally televised game is part of ESPN's rivalry week.
"When we had the offer from ESPN to schedule this and play it this late in the year, we really thought that on the road, at Temple, in February, that it isn't going to get any tougher than that," coach Jay Wright told Villanova's official website. "We'll see where we are as a team.
"I just think it's a great test. We look at it like you can't play a tougher opponent anywhere in the country."
Counterpart Fran Dunphy is just as eager for the showdown at Temple's Liacouras Center in Philadelphia, about 15 miles from Villanova.
"It's a spectacular opportunity in that they are the No. 1 team in the country, a city school that's been a terrific program over the years and recently has had phenomenal success," the Owls coach said. "It's a great opportunity for our team, our fans, and the challenge will be great."
It's a pretty big one for Villanova, too. The Wildcats (22-3) can clinch the outright Big 5 crown for a third consecutive season, but Temple (16-8) could share it by winning Wednesday. Villanova is 3-0 in the annual intracity series, the Owls are 2-1 and both enter on five-game winning streaks.
Though Temple's run may be less impressive because it came against AAC schools, the Owls have won three straight over Top 25 opponents. However, only one is currently ranked (No. 21 SMU), and Temple is 1-4 against the power conferences, so it could use a statement win to steer well clear of the NCAA Tournament bubble despite leading the AAC at 10-3.
Villanova leads the Big East by two games but is coming off a subpar effort at home against the conference's worst team. The Wildcats led by one at halftime Saturday in a hard-fought 73-63 win over St. John's, which has lost a Division I-worst 16 straight.
"I don't think there was any added pressure," point guard Ryan Arcidiacono said of playing as No. 1. "... That's something we don't even think about or talk about."
Wright was unhappy with his team's 15 turnovers, a total the Wildcats have reached in four of the past six games.
"Our value of the basketball and taking care of the basketball, it's been a problem for us," Wright said. "We have been sloppy with the ball."
Freshman Jalen Brunson had a season-worst seven turnovers, and now the son of former Temple star Rick Brunson gets his first taste of this near century-old rivalry.
The Wildcats dominated the last two meetings, winning by a combined 39 points as they shot 52.7 percent while limiting the Owls to 35.5.
Quenton DeCosey had 18 points in both games but shot 9 for 33. He's averaged 20.2 points during Temple's five-game win streak.
The Owls are 11-0 when shooting at least 40 percent, while the three teams that beat the Wildcats shot 46 percent or better.
As for Villanova's offense, perimeter players Josh Hart, Kris Jenkins, Brunson and Arcidiacono remain the focus. However, they've all been somewhat inconsistent lately, so they may continue dumping the ball down to Daniel Ochefu after he had a career-high 25 points against St. John's.
The Wildcats are 34-2 when the 6-foot-11 senior scores in double figures.
He'll go up against Owls senior Jaylen Bond, who had his seventh double-double of the season with 18 points and 14 rebounds in Sunday's 77-65 win over South Florida.
"I think we match up with them pretty well," Temple guard Josh Brown said. "... We're just gonna treat it like every other game, but the No. 1 ranking definitely has a factor."
---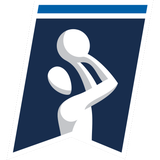 Get more from College Basketball
Follow your favorites to get information about games, news and more
---