Utah Utes
Utah Utes
Utah aims to slow down high-powered UCLA (Jan 14, 2017)
Published
Jan. 13, 2017 9:09 p.m. ET

Slowing down UCLA's offense is a job even good defenses are failing to execute this season.
It's a major reason why the No. 4 Bruins (17-1, 4-1 Pac-12) have risen up as one of the nation's top teams a year after finishing below .500 for the first time since 2010. UCLA leads the Pac-12 in scoring offense at 93.4 points per game. The Bruins also rank first in the league in scoring margin (plus-18.5), field goal percentage (.535), 3-point field-goal percentage (.441) and assists (22.4).
That will be the job of Utah when it hosts the UCLA on Saturday.
T.J Leaf leads the way in the frontcourt, scoring 17.1 points while shooting 65.1 percent from the field. Bryce Alford is the top backcourt threat, averaging a team-best 17.9 points on 50 percent shooting.
When UCLA finds a rhythm on offense, it's like waking an angry bear out of hibernation early. There's no way a defense can avoid getting mauled. The Bruins get out in transition, find high percentage shots and dare teams to stop them.
"It's something we've done all year," Bryce Alford said. "We wear people down. When people try to play at our pace, I don't think there's anybody in the country that can play at our pace for a full 40 minutes a game."
UCLA had no trouble finding shots and running away from Colorado in the first leg of its two-game road trip through the mountain time zone. The Bruins made a school-record 19 3-pointers and eclipsed 100 points in a game for a sixth time this season.
Alford did the most damage, exploding for a career-high 37 points after shooting 9-of-14 from outside. With 1,687 career points, he has passed Marques Johnson (1,659 points, 1974-77) for 15th on UCLA's all-time scoring list.
"He caught fire and he's been on fire," Bruins coach Steve Alford said. "He's been shooting the ball at a high level all year and this team moves the ball so well. I'm going to have to go back and watch tape because I'm shocked we only had 16 assists. We move the ball extremely well. This is probably the best passing team I've coached. They just share it."
Doing similar things against Utah could be much more difficult. The Utes will give the Bruins a stiffer test when UCLA travels to Salt Lake City to on Saturday. Utah has won their last two games against UCLA in the Huntsman Center and also beat the Bruins 75-73 at Pauley Pavilion in the only meeting between the two schools last season.
Utah (12-4, 3-1 Pac-12) allows just 66.0 points per game and is holding opponents to 39.5 percent shooting from the field. Utah has allowed 80 or more points in only four games this season and just once in league play.
As tough as Utah is on defense, the Utes are proving to be equally formidable on the offensive end. Utah drilled no. 24 USC 86-64 on Thursday after shooting 32-of-58 from the field and 9-of-17 from 3-point range. The Utes broke open the game after making nine consecutive baskets without a miss to take a 39-26 lead late in the first half.
Five different players scored in double figures -- led by Devon Daniels with 17 points. Such production is the norm for Utah. Six players boast season scoring averages in double figures -- making the Utes a headache when it comes to defensive game planning.
"When you go into a game where you got so many guys averaging double figures, who do you guard?" said Utah forward David Collette, who leads the team with 15.4 points per game. "For us, we try to take the best two players out on the other team, but it's impossible to take the best six players out of a team."
Since Collette and Sedrick Barefield became eligible to play in mid-December, Utah has blossomed into a stronger team on offense. The Utes are averaging 76.5 points and shooting 51.5 percent from the field.
Defensively, Utah is holding league opponents to 68.0 points and 42.8 percent shooting. Duplicating those sorts of numbers against a team like UCLA, though, might be the toughest challenge that the Utes have faced all season.
"They got a lot of horsepower and we got to be ready to guard them," Utah forward Kyle Kuzma said.
UCLA is 1-2 all-time against Utah as a ranked team and 2-3 against the Utes in Salt Lake City.
---
---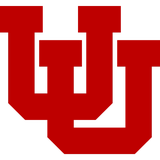 Get more from Utah Utes
Follow your favorites to get information about games, news and more
---