College Basketball
College Basketball
UConn-Syracuse Preview
Updated
Mar. 4, 2020 7:41 p.m. ET

SYRACUSE, N.Y. -- As members of the Big East Conference, the Syracuse Orange and Connecticut Huskies played some of the most memorable games in college basketball history at Madison Square Garden.
But as they return to the Garden for a 7 p.m. game Monday, the Orange and Huskies will be more concerned about finding their identity than making history.
Syracuse, now in the Atlantic Coast Conference, entered this season with six new players among its top nine. After a 4-0 start against low- and mid-major teams, the Orange lost by a combined 31 points to 20th-ranked South Carolina at the Barclays Center in Brooklyn and 17th-ranked Wisconsin at the Kohl Center.
This past Saturday, Syracuse nearly blew a 24-point second-half lead against North Florida at home before hanging on for a 77-71 win.
Other than seniors Rodney Purvis and Amida Brimah, UConn is relying on freshmen and sophomores who have been mostly inconsistent.
The Huskies, now in the American Athletic Conference, opened this season with losses to Wagner and Northeastern -- the first time since 1968-69 that UConn lost its first two games of the year.
The Huskies (3-4) rebounded with wins over Loyola Marymount and Chaminade in the Maui Invitational and Boston University, but they also lost to Oklahoma State and 23rd-ranked Oregon in Maui.
UConn is down to eight scholarship players because of season-ending injuries to freshman point guard Alterique Gilbert (shoulder), freshman forward Mamadou Diarra (knee) and sophomore swingman Terry Larrier (knee). Larrier and Gilbert had combined to average nearly 24 points per game.
Sophomore point guard Jalen Adams leads the Huskies in scoring (18.8 points per game) and assists (5.4 per game), and Purvis is averaging 11.3 points per game.
"We just have to try and get better," coach Kevin Ollie said after the Huskies held on to defeat Boston University 51-49 this past Wednesday. "We've got eight guys and we're going to continue playing with those guys. We're not making any excuses. But I was very happy with the win and we're finding ways to win."
Syracuse coach Jim Boeheim shook up his starting lineup against North Florida by sitting senior forward Tyler Roberson (one point, eight rebounds against South Carolina and Wisconsin), inserting freshman shooting guard Tyus Battle, moving fifth-year transfer Andrew White from shooting guard to small forward, and shifting sophomore Tyler Lydon from small forward to power forward.
The results were mixed, as White and Battle combined for 45 points on 15-of-22 shooting from the field, but the Orange bench -- Roberson, fifth-year transfer John Gillon and freshman Taurean Thompson -- combined for one point, five rebounds and one assist in a combined 30 minutes.
"You have to be able to score. It wasn't even a decision (to bench Roberson); you can't play 34 minutes and score a point and keep your job," Boeheim said. "You just can't do that unless you're doing something unbelievable and that wasn't the case."
Roberson averaged 8.5 rebounds per game last season but is down to 5.4 per game this season. With its smaller starting lineup, Syracuse will be hard-pressed to win the rebounding battle as North Florida and its three-guard lineup outrebounded the Orange 41-33.
With each team's respective flaws, it's unlikely the Orange and Huskies will be able to duplicate Big East Tournament Madison Square Garden classics such as Syracuse's 127-117 victory in six overtimes in 2009 or UConn's 76-71 overtime win in 2010 when Kemba Walker had 33 points and 12 rebounds.
But it's still Connecticut-Syracuse at the Garden, and that's enough for those who remember they heyday of the Big East.
"I've been watching that rivalry ever since I've been playing basketball," said Orange center DaJuan Coleman, who grew up in Syracuse. "It's going to be a fun game and we've got to bring our 'A' game because I'm pretty sure it's going to be a big game for them."
---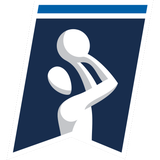 Get more from College Basketball
Follow your favorites to get information about games, news and more
---