College Basketball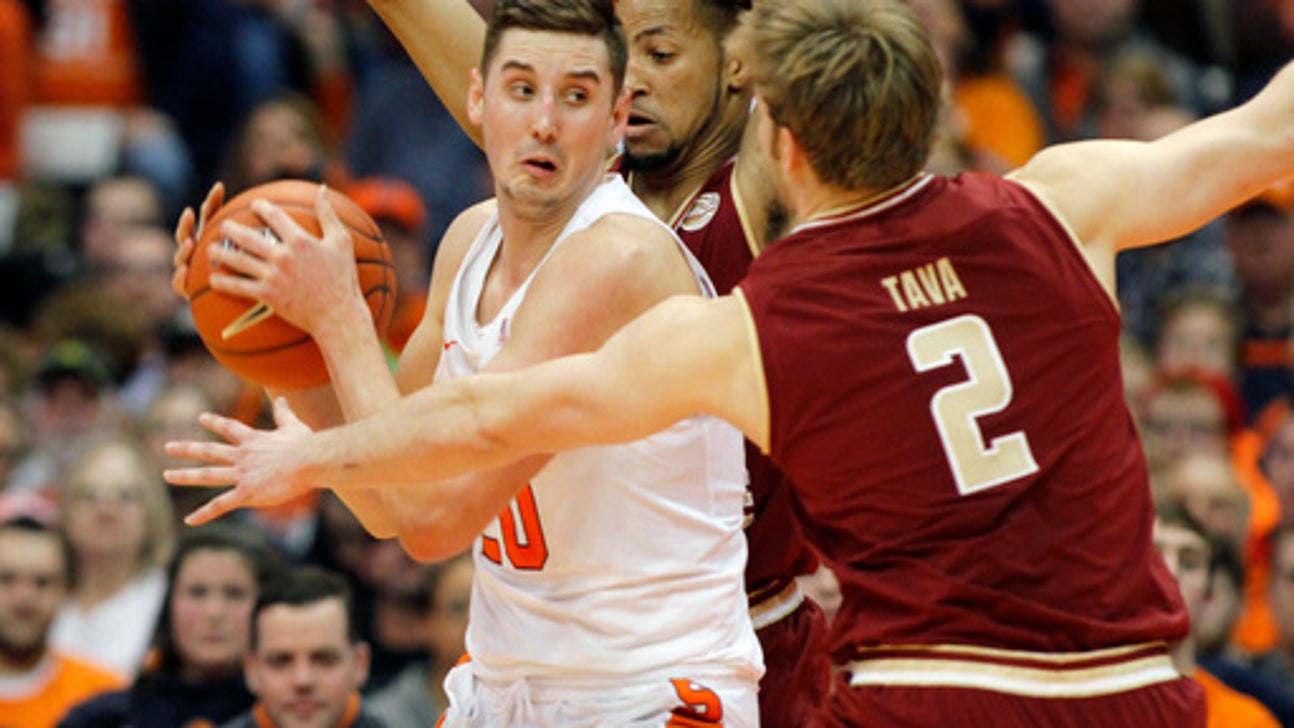 College Basketball
Tyus Battle leads Syracuse in dominating 76-53 win over BC (Jan 14, 2017)
Updated
Mar. 4, 2020 7:48 p.m. ET

SYRACUSE, N.Y. (AP) Syracuse got payback in a big way Saturday.
The Orange, who lost to Boston College 96-81 on New Year's Day, turned the tables, dominating the Eagles in a 76-53 win.
Tyus Battle had a career-high 21 points and three steals, and Syracuse scored 20 points off 20 Boston College turnovers to avenge the loss.
Tyler Lydon had 16 points, Andrew White 13, and Taurean Thompson 10 for Syracuse (11-7, 3-2 Atlantic Coast Conference).
All of Syracuse's wins have come on its home floor.
Nik Popovich led the Eagles (9-9, 2-3) with 13 points. Ky Bowman, who averages 20.5 points a game and Jerome Robinson, who averages 22.3, combined for 52 points in BC's victory over the Orange. Saturday they combined for just 12 points on 4-of 20 shooting. Bowman had three points on 1-of-9 shooting and committed six turnovers. Robinson was 3-of-11.
''Any time a team beats you by that much you definitely want payback,'' said Battle, who was 7-of-13 and 3-of-6 from beyond the arc. ''Our energy was amazing today. In the first game we were standing still a little too much, we weren't getting out on shooters. Today we did.''
''That game up there was a missed opportunity for us,'' said White. ''You always look forward to a rematch when you get beaten that badly.''
Boston College hit 16-of-26 3-pointers in the earlier matchup, a record for a Syracuse opponent, but only 8-of-22 Saturday. The Eagles hit 40 percent overall. The Orange shot at a 47 percent clip.
Syracuse scored six straight points to start the second half to build a 41-22 lead. The Eagles closed to 14 with 11 minutes to go but the Orange went on a 13-0 blitz to take total control. The Orange extended to its largest lead, 74-46, with 3:03 to go in the game. Syracuse hit 15-of-28 field goals in the second half. BC hit just 12-of-29 in the final 20 minutes.
BC committed 15 turnovers in a sloppy first half and the Orange took advantage, scoring 14 points off those miscues. The Eagles committed six turnovers, three fouls and missed a jumper in ten straight possessions.
''We just had too many unforced turnovers,'' said Boston College coach Jim Christian. ''Just lots of crazy, silly turnovers.''
Syracuse coach Jim Boeheim and Christian lavished praise on Battle, a freshman. Both said he was ''terrific.''
''He really played well,'' said Boeheim. ''His best game.''
Thompson scored the first six points for the Orange on two jumpers and lay-in. The Eagles took their first and only lead of the first half on a 3-point bucket by Bowman for a 13-12 margin. Syracuse then went on a 14-2 run. Syracuse closed the first half on a 3-pointer by White for a 35-22 margin.
BIG PICTURE:
Boston College: BC came off a big win over North Carolina State but took a step back in Saturday's performance.
Syracuse: The Orange has won three of four and needed the win badly with a Monday night game upcoming against North Carolina.
SEEING DOUBLE:
White has scored in double figures in 17 of Syracuse's 18 games.
STUFF HAPPENS:
Christian said there was nothing unusual about Syracuse's defense on Bowman. ''Ky's a freshman. On the road. It just happens.''
WHAT ANKLE?
Syracuse's Lydon rolled his ankle against Virginia Tech but had six rebounds and two blocks in addition to his 16 points.
UP NEXT:
Boston College hosts No. 19 Virginia Wednesday.
Syracuse has a quick turnaround, a Monday night matchup at No. 11 North Carolina.
---
---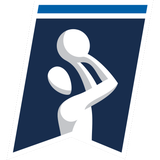 Get more from College Basketball
Follow your favorites to get information about games, news and more
---