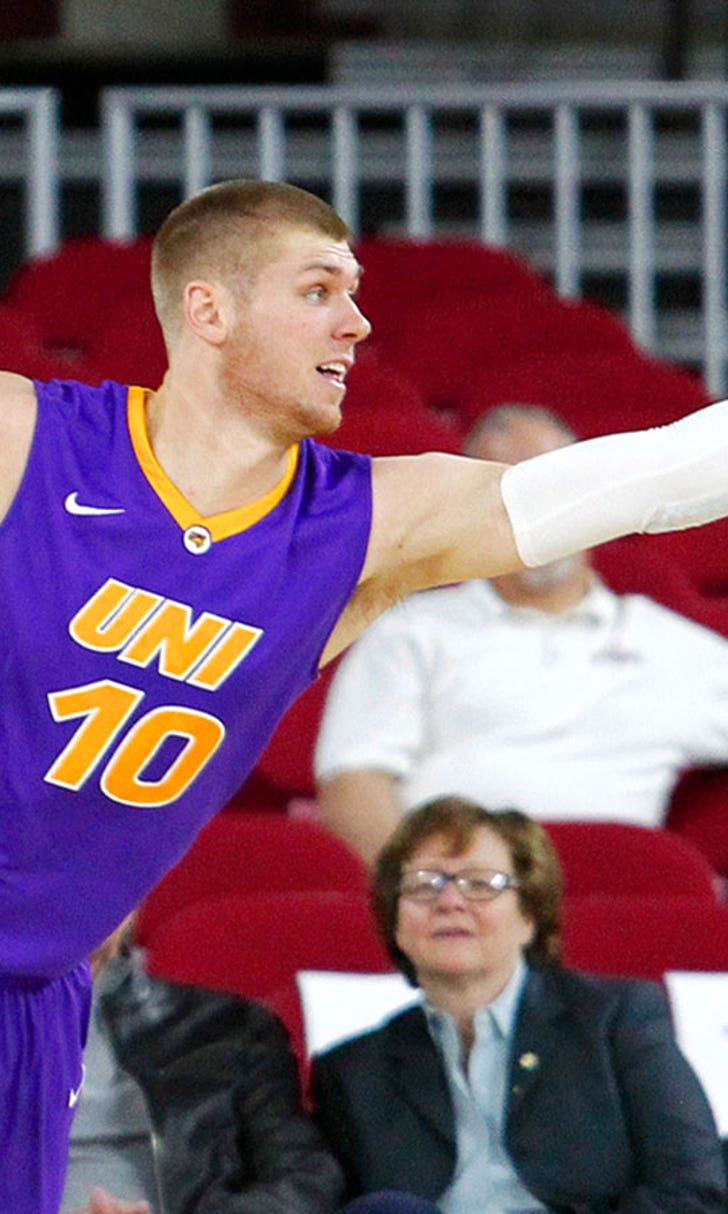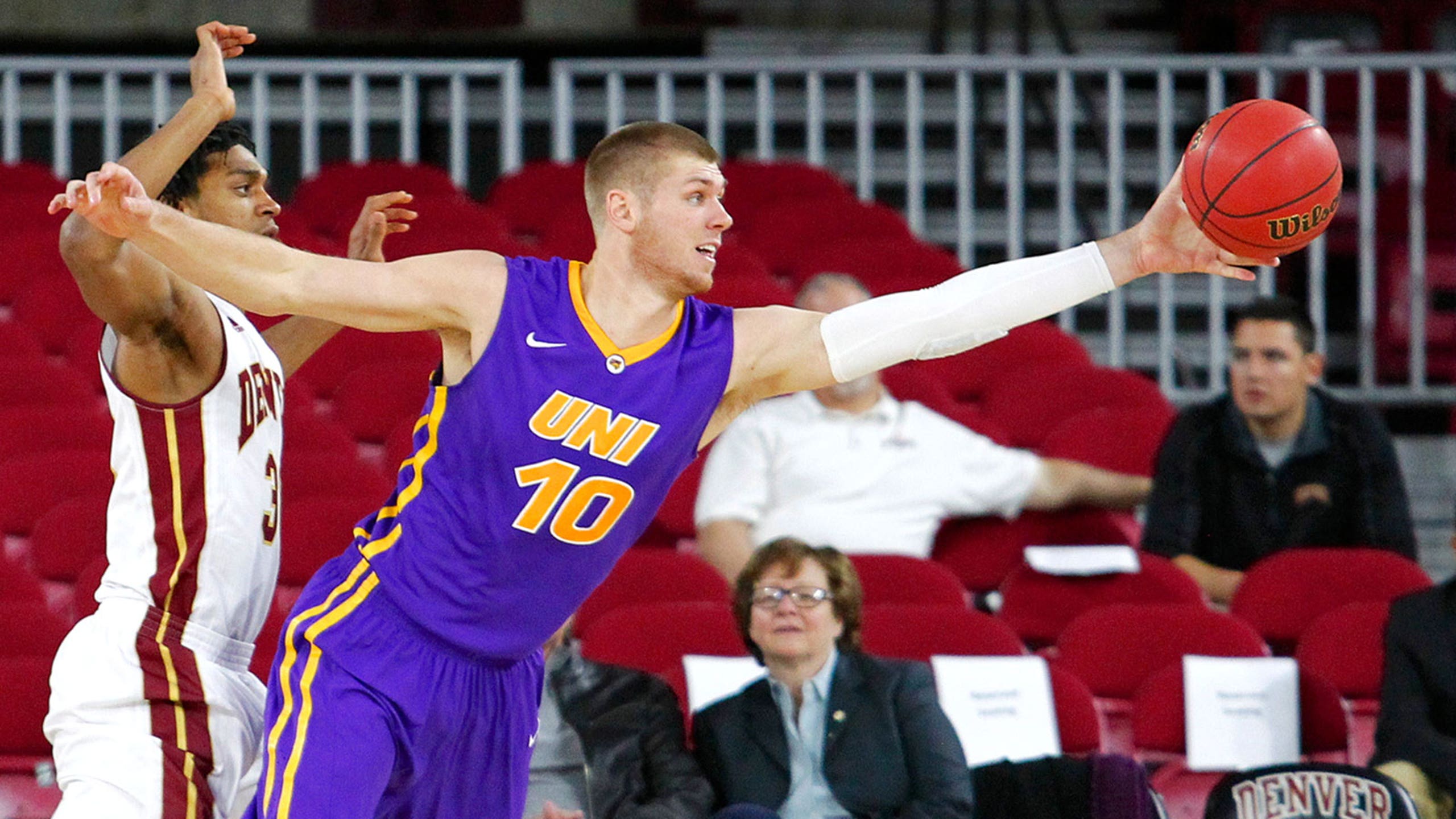 Tuttle helps No. 23 Northern Iowa secure win over Denver
BY foxsports • December 10, 2014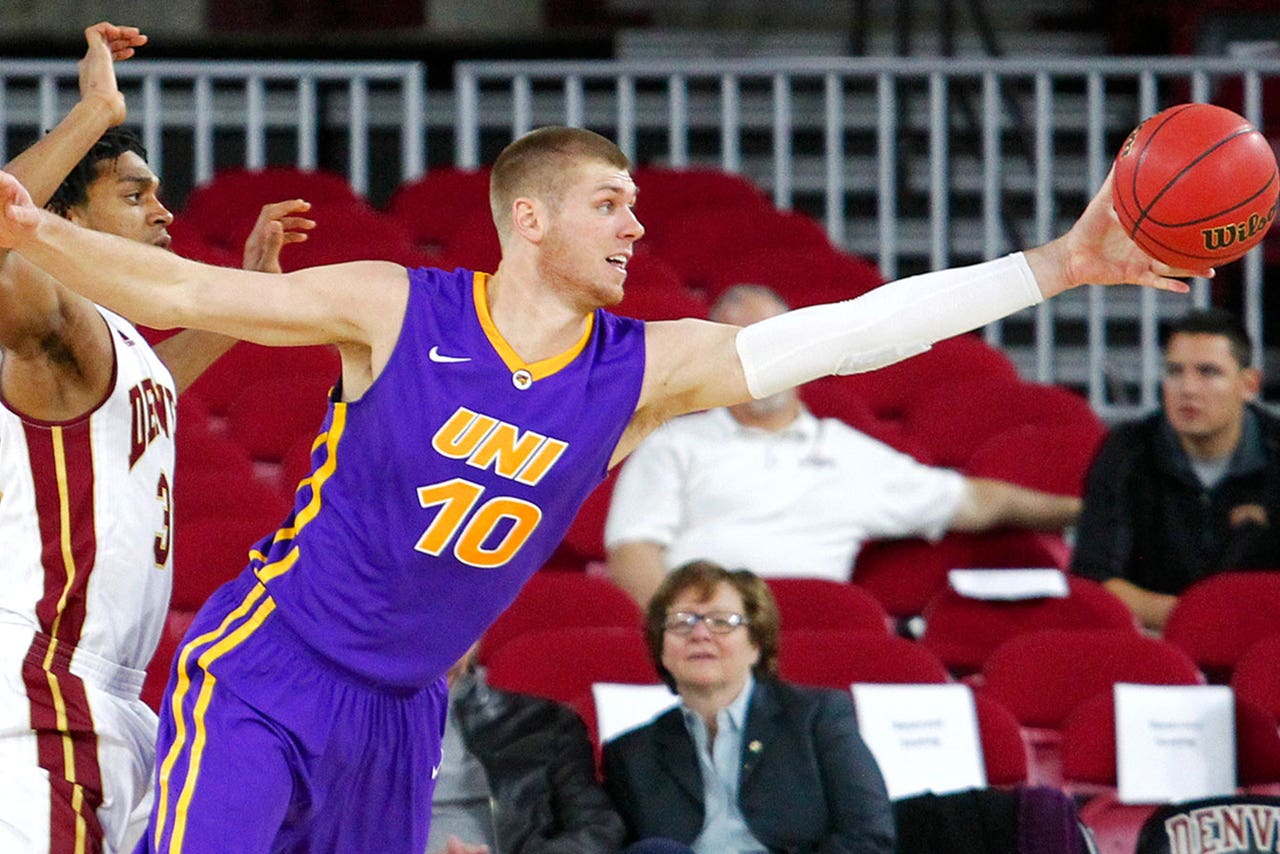 Seth Tuttle didn't mean to state the obvious when he responded: "We were making our shots."
Sometimes, though, the obvious is just that obvious.
Tuttle finished with 12 points and Deon Mitchell scored nine of his 11 in a first half where No. 23 Northern Iowa missed just two shots from the floor, helping the Panthers cruise past Denver 65-55 on Wednesday night and move to 9-0 for the third time in school history.
Northern Iowa hit 15 of 17 attempts (88.2 percent) in the opening half to build a lead that stretched to as many as 22 points. That cushion was enough as the Panthers held off a Pioneers squad that usually plays them tough, with all three of the previous meetings decided by six points or less.
"That's a pretty efficient first half," Tuttle said. "When we're playing like that, we're pretty tough to guard."
Obviously.
Northern Iowa coach Ben Jacobson knew his team was shooting well, but had no idea it was that well. He even glanced up at a video monitor late in the first half, saw his team's shooting percentage, and thought it was a misprint.
No misprint, just very few missed shots. Everything the Panthers attempted in the first half seemed to go in. The only two misses were 3-pointers by Matt Bohannon and Nate Buss.
"I've just never been a part of something like that," said Jacobson, whose team shot 70 percent for the game.
Or something like this: A perfect start. The last time Northern Iowa began with nine straight wins was 1963-64 under coach Norm Stewart. The team finished 23-4 that season.
"The reason why is defense -- these guys are covering up for each other," Jacobson said. "I enjoy seeing these guys be a group on the defensive end of the floor."
Cam Griffin and Nate Engesser both finished with 15 points to lead Denver, which falls to 13-49 all-time against ranked opponents. The Pioneers (4-4) haven't beaten a team in the Top 25 since knocking off Utah State in 1971.
"The key to the game was the first 10 to 15 minutes, when it was all Northern Iowa," Denver coach Joe Scott said. "They're obviously a really good team and we knew they were a really good team."
Trailing 50-37 midway through the second half, the Pioneers had a chance to slice into it even more, but Brett Olson's 3-pointer went halfway down before rimming out. The senior slapped the floor in frustration before heading back on defense.
A big break for Northern Iowa since all the momentum seemed to be switching over to Denver. Olson's one of the team's top shooters, but he's banged up -- sore hips and knees -- and had an off night, finishing with five points.
"If Brett makes that shot," Scott said, as he mulled over the possibility, "but he didn't have a night where you would think that would go in."
Tuttle followed with an emphatic dunk on the next possession and Denver couldn't get the deficit under 10.
"I really think we just took our foot off the pedal in the second half," Tuttle said.
Some of that has to do with the Pioneers' style of play. They're relentless on defense and work the ball around in their Princeton offense. Scott's squad didn't get away from those tenets even as the Panthers built a lead.
"I felt like every time I touched the ball, the defense was flying in," Tuttle said. "They have to play physical because they're undersized. They have to play bigger than they really are, and they do that well."
TIP-INS
Northern Iowa: Before this week, the last time Northern Iowa appeared in the AP Top 25 was Feb. 22, 2010. ... Northern Iowa has the oldest roster in the Missouri Valley Conference, with an average age of right around 20.5 years. ... The Panthers also started 9-0 in 1922-23. ... Wes Washpun had 11 points, while Paul Jesperson finished with 10. ... The Panthers outrebounded the Pioneers 21-13. There weren't many offensive rebounds, either, as Northern Iowa had one and Denver two.
Denver: Freshman center Daniel Amigo is out for a few more weeks with a knee injury. ... The Pioneers are 87-20 at Magness Arena under coach Joe Scott. ... Marcus Byrd added 11 points.
UP NEXT
Northern Iowa at VCU on Saturday.
Denver at Stanford on Saturday.
---