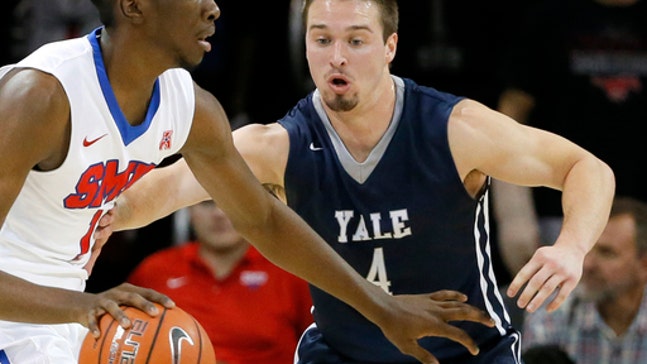 TIPPING OFF: What to look for on first day of the tourney
Published
Mar. 17, 2016 3:31 a.m. EDT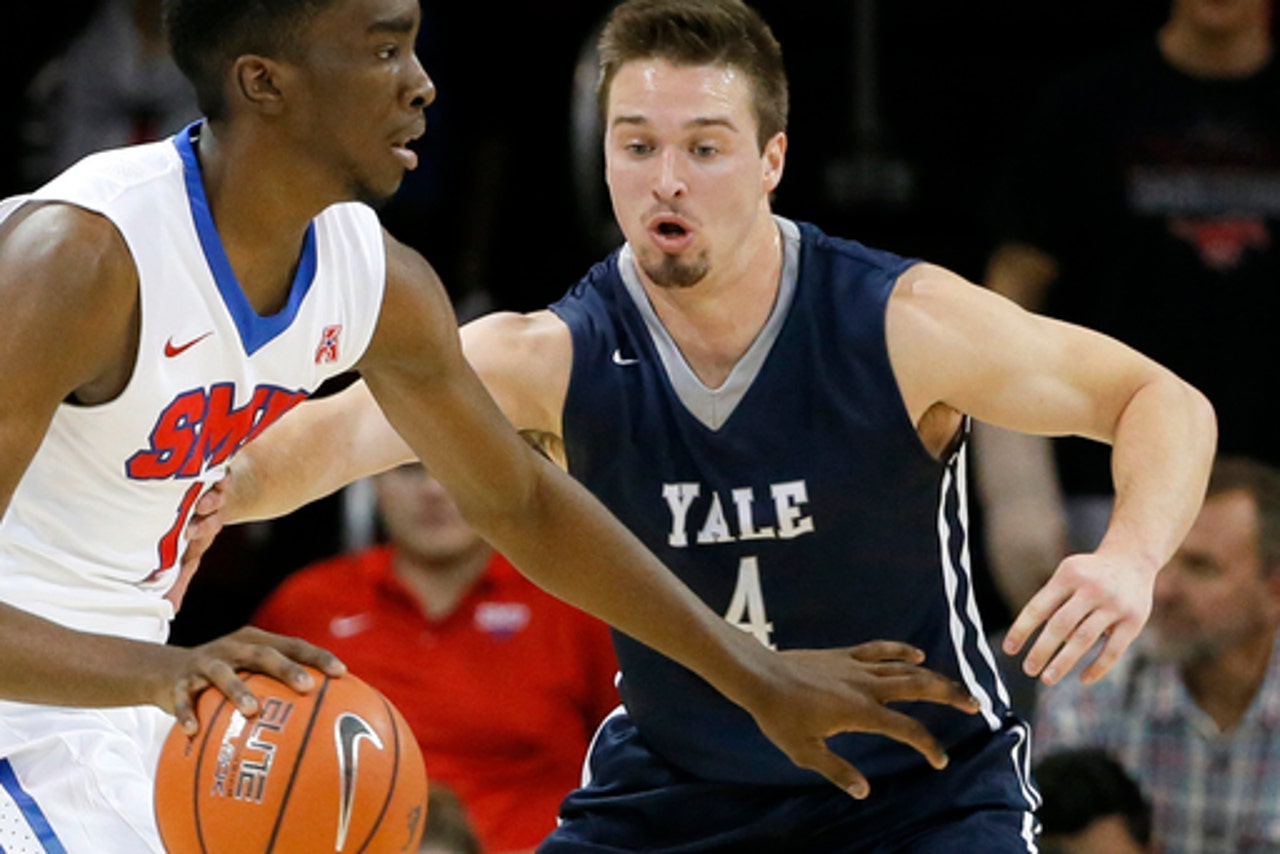 A look at the opening day of the NCAA Tournament:
---
MATCHUP OF THE ''I'' SCHOOLS
Iona and Iowa State get together in Denver, and the ''Mile High City'' and its thin air may be just what this high-octane matchup needs.
''There's always concern when you put two teams that run in this altitude,'' Iona coach Tim Cluess said. ''It's going to be interesting to see how this game does play out.
''We played in Denver in 2011. It can have an effect on the game, especially the first half. I thought the second half, our team got their legs better than earlier on.''
Iowa State got good news when point guard Monte Morris announced his health is at an ''all-time high.'' He was limited by a shoulder injury in the Big 12 Tournament.
''I have my legs back under me.'' He said. ''It's coming along great. ... I'm back smiling. Everything is getting better day to day.''
---
CATS FACE A STAR
Stony Brook's Jameel Warney is one of the best-kept secrets in college basketball, and Seawolves coach Steve Pikiell is ready to show him off.
''He's going to have to take 40 (shots) in this game,'' Pikiell said. ''Jameel is a unique player, and he's seen every defense known to man.''
Kentucky coach John Calipari said his team will be ready for a tough game.
'' The first game is the hardest. I will throw that out there,'' Calipari said. ''All the coaches in this tournament who have been here a number of years know the teams get better as you advance, but the first one is the hard one. Especially if you have guys like we do. We start three freshmen who have never played in an NCAA Tournament game.''
---
GETTING THERE IS HALF THE FUN
Arizona meets Wichita State in Providence, pitting one team that came across the country against one that played just 48 hours ago.
''The first good sign for us is that the weather was warm. If it was cold, I'd worry about our guys a little bit,'' Arizona coach Sean Miller said. ''They're so incredibly spoiled with the blue sky that they see almost every day of their life at Arizona.''
The quick turnaround and late-night trip didn't daunt one of the Shockers.
''This time of year I could stay up all day. It doesn't matter. It's what we love to do. I mean, we could have walked to Providence for all I care,'' guard Fred VanVleet said. ''I'm just happy to be in the tournament. We're hungry. We're ready to play. And we're not going to let some sleep or a late travel - we're blessed to be in this position. A late traveling schedule, whatever the case may be, we've got plenty of time to get rested up. ... I mean, we could have played this morning. Not that we would have been very good, but I think our energy would have been up.''
---
GET THAT BALL
Yale is in the tournament for the first time since 1962. It meets Baylor, which is trying to erase the memory of last season's first-round loss to Georgia State. Both teams can really rebound.
''I think the three things we do well, as Coach (James) Jones always alludes to, is we rebound the ball, we defend and we also share the ball on offense,'' Yale forward Brandon Sherrod said. ''That's a recipe for success, and hopefully we're able to show the country that we can do that on a big stage against a big-time team. We're looking forward to it.''
Baylor forward Rico Gathers knows getting to those missed shots should provide a key to victory.
''I think it should be a good game rebounding-wise for both teams. We take pride in rebounding, and obviously Yale does, too,'' he said. ''It's going to be one of those matchups that probably comes down to the last rebound, to be honest with you.''
---
SHORT-STAFFED
Duke has had problems with its depth since an injury to Amile Jefferson and coach Mike Krzyzewski said it might not be that big of a disadvantage for the Blue Devils.
''They've done it since Amile has been out, so they're accustomed to it,'' he said of the shortened rotation. ''I think one of the very best things that can happen to a player is that he knows he's going to play, and he knows when he's going to play and how he's going to be used and who he'll be on the court with. Our guys have had that opportunity.
''Our starters know that they could play 40 minutes, and they like that.''
UNC-Wilmington coach Kevin Keatts was thinking the same thing.
''Everybody says they're short-handed, which they are. I know they play six or seven guys,'' he said. ''But when you play six or seven guys all year long, you get used to it, and Coach K is brilliant. He understands that. He does a great job of mixing some man-to-man and playing some zone to make sure he protects the guys and make sure they don't get in foul trouble.
''I hope that our press comes into play. I hope we can wear them down. But I think they're in very good shape because you learn how to play with six or seven guys throughout the year.''
---