Tres Tinkle
Tres Tinkle
Tinkle double-double leads Oregon State past Wyoming, 83-64
Published
Nov. 10, 2018 6:36 p.m. ET
CORVALLIS, Ore. (AP) — Oregon State made rebounding a point of emphasis, and crashed the glass with abandon against a Wyoming team dealing with frontcourt injuries on Saturday.
"We just want to be all gas, no brakes," forward Alfred Hollins said.
Tres Tinkle had 28 points, 11 rebounds and five assists as Oregon State defeated Wyoming 83-64 on Saturday afternoon.
Tinkle scored in double figures for the 37th straight game, tying him for fourth all-time for the longest streak of double figure-scoring in school history with Freddie Boyd.  He now trails Mel Counts, who scored in double figures in all 89 college games he played, Gary Payton and Scott Haskin.
Hollins added 16 points and tied a career-high with eight rebounds and Stephen Thompson Jr. had 16 points for the Beavers (2-0).
Justin James had 18 points, 10 rebounds and nine assists and Jake Hendricks added 14 points with four 3-pointers for the Cowboys (0-2).
"I was happy with my guys' effort, but it's the little things we have to get better at," Wyoming coach Allen Edwards said.
Oregon State outrebounded Wyoming 45-27 and had 15 offensive rebounds and 15 second chance points.
"We thought with our size advantage, we had to exploit that on the glass," Oregon State coach Wayne Tinkle said.
The Beavers took a 26-11 lead with about eight minutes left in the first half thanks to a 19-2 surge that featured long-range shooting from Tinkle and offensive put-backs from Hollins. The Cowboys didn't score for more than six minutes during the run.
The Beavers went to the break leading 41-32.
Early in the second half, Oregon State went on a 14-0 run, capped by a Thompson 3-pointer with 13:49 remaining, to take a 55-34 lead.
The Beavers pushed the margin to as many as 24.
BIG PICTURE
Wyoming: The Cowboys were dealing with two injured forwards. Jordan Naughton, a projected starter, hasn't played this season and is likely out for a month with a knee injury, according to the Casper Star-Tribune. His replacement in the lineup, Hunter Thompson, suffered a concussion after starting in Wyoming's season opening 76-66 loss to UC Santa Barbara on Tuesday.
Oregon State: The Beavers might have something in junior college transfer Kylor Kelley. After getting three blocks in the season opener, the 7-footer had four against Wyoming. He also had 12 points and eight rebounds. .Tinkle has a great all-around game, but has said he wants to improve his outside shooting this season. So far, so good. After going 2 for 4 on 3-pointers in the season opener, he shot 3 for 6 on Saturday.
MATCHUP NIGHTMARE: Hollins had a dud of an opening night, scoring two points and grabbing one rebound. But he bounced back with aggressive play on Saturday. "What Al is continuing to learn and understand is what a nightmare he is matchup wise. Bigger guys can't guard him on the perimeter, smaller guys can't guard him around the basket," Wayne Tinkle said.
SCORING HELP: Wayne Tinkle said he knows the team is going to get scoring from his son and the Thompson brothers, "But we have to get more than that." So it was huge for Hollins and Kelley to step up, he added.
ALL-AROUND TALENT: James has been told by Wyoming coaches and outside talent evaluators that he needs to do more than just score this season, and the senior has responded well, Edwards said. "One assist away from a triple-double. That's unheard of in the college game," he added. "We're a little banged up, but once everybody gets healthy, there are a little more veteran pieces to put around him so his game can flourish even more.
UP NEXT
Oregon State plays Old Dominion at the U.S. Virgin Islands Paradise Jam on Saturday.
Wyoming hosts Grambling on Wednesday.
---
---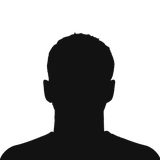 Get more from Tres Tinkle
Follow your favorites to get information about games, news and more
---