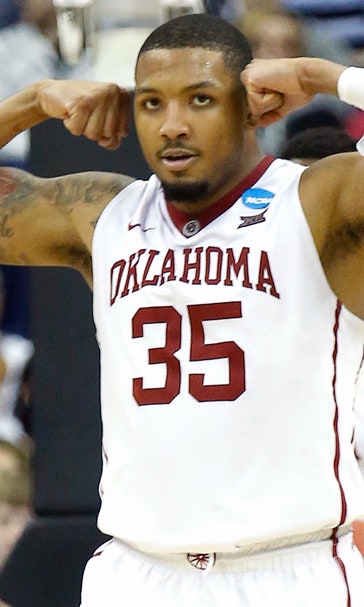 Thomas, Hield propel Oklahoma past Albany in Round of 64
BY foxsports • March 20, 2015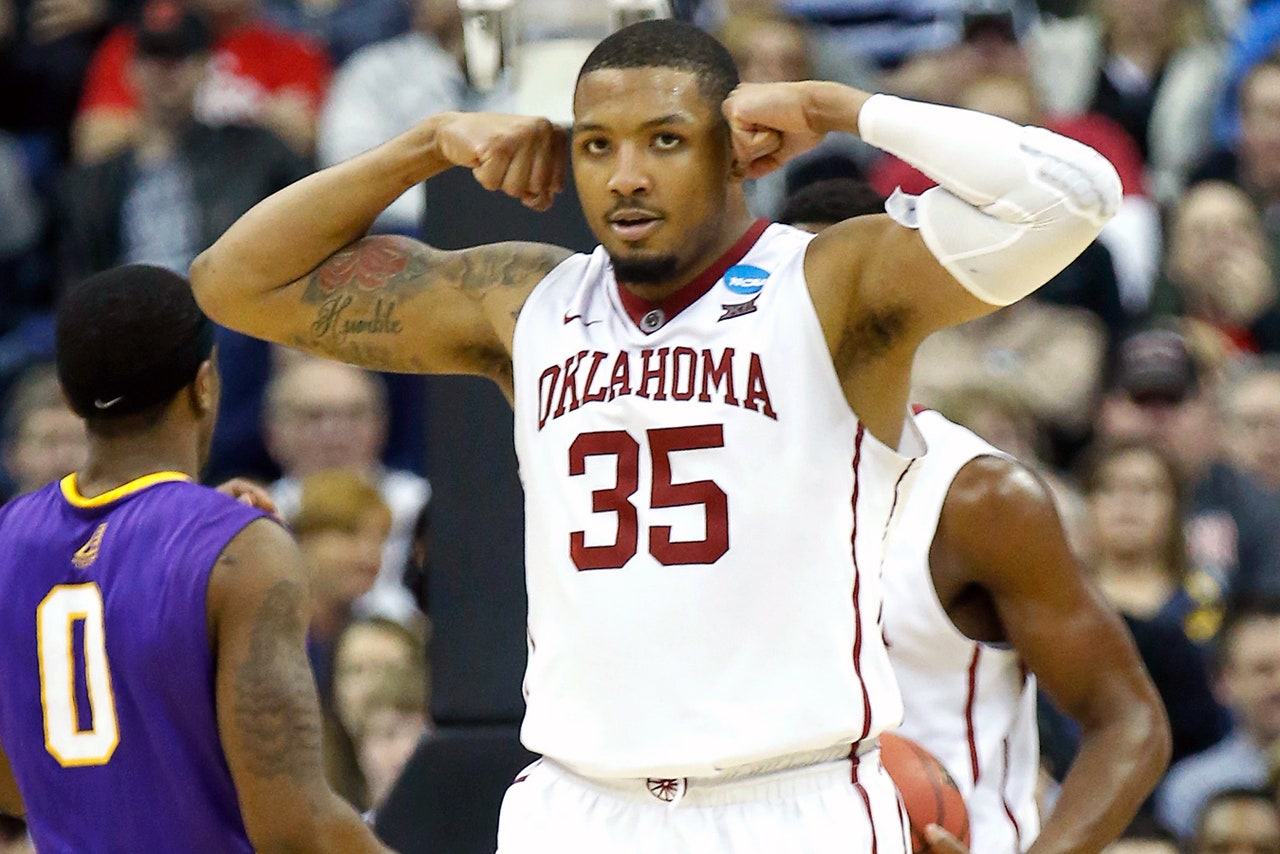 The closest TaShawn Thomas had ever come to experiencing the NCAA tournament was watching it on TV.
He made the most of finally getting his moment on the big stage.
Thomas powered his way to 18 points inside and versatile Buddy Hield added 15 to lead third-seeded Oklahoma past Albany 69-60 on Friday night, carrying the Sooners into the Round of 32 after early exits the last two years.
"It just feels so good right now, to get the first win, play good with your teammates and just being able to extend your season a little bit longer," he said. "I feel ecstatic right now."
Thomas transferred to Oklahoma last June after averaging 14.5 points and 8.7 rebounds for three seasons at Houston. He decided to make the move when there was a coaching change. After a lengthy wait, the NCAA allowed him to play his senior season for the Sooners without having to sit out a year.
"TaShawn probably had a little different edge to his practice all week, given that he hadn't played in the tournament at all," coach Lon Kruger said. "He was telling the other guys, 'This is pretty special.' And I think that was a good influence on them in preparation."
The Sooners (23-10) led wire to wire, advancing to play on Sunday against No. 11 seed Dayton, which beat sixth-seeded Providence in Friday's late game. Dayton also had to play Wednesday night in a First Four game, where it defeated Boise State.
They were trying to not only end their troubling first-game failures the last two years but also to defend the honor of their conference. On Thursday, fellow No. 3 seeds and Big 12 Conference members Iowa State and Baylor were eliminated in their first games.
"My third year here now, and I fell short twice," said Hield, an athletic swingman. "It feels good to come and get a win."
Albany (24-9), down by as many as 10 in the opening half, got as close as five points early in the second half. After an Oklahoma spurt stretched it out to a 12-point margin, the Great Danes drew to 60-54 on a 3 from the left corner by Singletary with 3:53 left.
"When you get within six or seven, just one more shot will help," said guard Peter Hooley, who led the Great Danes with 15 points. "If we got within three or four, maybe the game would have swung different. Maybe they would have got nervous or something. We always just hung around."
Oklahoma always had an answer.
The Sooners came down and found trouble when a pass was tipped and the shot clock sank into single digits. But Isaiah Cousins splashed in a 3 with 2 seconds left to avoid a violation with 3:18 remaining.
"That was really big," said Kruger, who became the first Division I coach to lead five different schools to a victory in NCAA play. "If we don't get a bucket there, they go down and score and all of a sudden it's a three- or four-point ballgame. That's a big difference."
The Sooners played keep-away with the lead from there, Thomas scoring on a tip-in and Jordan Woodard and Ryan Spangler adding four free throws in the final 38 seconds.
Evan Singletary had 13 points, Sam Rowley 12 and Ray Sanders 11 for No. 14-seeded Albany, regular-season and tournament champs of the America East Conference.
"I felt coming in there was a chance we were going to be overmatched physically and athletically, especially in the front court," said coach Will Brown. "They're a team a lot of people expected to go deep in this tournament."
TIP-INS
Albany: The Great Danes, now 1-5 in NCAA play, came in with the reputation of being a dangerous 3-point shooting team, in part because Hooley hit a dramatic 3 at the buzzer to send them into the NCAAs in the conference finale.
But Oklahoma proved it could pump it up from outside, too, hitting 7 of 24 behind the arc to the Great Danes' 8 of 25.
Oklahoma: The Sooners, appearing in their 29th NCAA tournament, aren't content just to get over that first-game hump. Make no mistake, however, just surviving was a big first step.
"It's hard to win tournament games," Kruger said.
NEXT UP
Albany: Returns four starters.
Oklahoma: Takes on 11th-seeded Dayton (27-8) on Sunday.
---