College Basketball
College Basketball
Texas-Iowa St. Preview
Updated
Mar. 4, 2020 9:53 p.m. ET

(AP) - ''Havoc'' is finally taking hold at Texas, where first-year coach Shaka Smart and the No. 24 Longhorns have shaken off a slow start to join the hunt for the Big 12 title.
Texas is among four teams in a second-place logjam just one game out of first heading into Saturday night's big road matchup at No. 14 Iowa State.
And while it took a while, Smart's ''havoc'' style of aggressive defense and up-tempo offense has taken root in the last few weeks.
Sweep the regular-season series from slumping Iowa State (17-7, 6-5), and Texas (16-8, 7-4) knows that a league crown the Longhorns haven't worn since 2008 could be there for the taking.
''We know we're going to have a great chance of winning'' the league, guard Kendall Yancy said. ''It just keeps growing and growing, our belief in each other.''
It certainly didn't start that way when Texas was 3-3 and Smart described the Longhorns as a mentally fragile bunch. The Longhorns have clearly shaken off that label in a league long known for its physical play and where intimidation is part of the game.
''They're not going to punk us,'' Yancy said. ''We're fighting back ... We're winning that battle as well.''
Smart has pushed his players in that direction. In Monday night's 63-60 loss at No. 3 Oklahoma - a game the Sooners won with a last-second 3-pointer from Buddy Hield - center Prince Ibeh was caught up in a jostling incident that resulted in officials calling a double technical foul. During the timeout while game officials sorted out the foul, television microphones picked up Smart cautioning his team not to get caught up in ''shenanigans'' but also forcefully telling them, ''We will stand up!''
''We're not a soft group,'' Ibeh said. ''This team has an edge.''
The toughness Smart wants has projected itself in other ways, particularly with the trapping defense he used so well at VCU to the bursts of up-tempo offense fueled by guard Isaiah Taylor and Javan Felix.
To finish out this season, Texas will play five ranked opponents over its final seven games, including home matchups against West Virginia, Baylor, Oklahoma and Kansas.
''We're pretty good when we're the underdogs,'' Yancy said.
Texas beat Iowa State 94-91 on Jan. 12 with Taylor scoring five of his 28 points in overtime to help the Longhorns snap a four-game losing streak in the series. Despite the extra five minutes, Texas had five turnovers - its fewest since the 2010 NCAA Tournament.
Iowa State bounced back from that defeat to win four in a row, which includes victories over Oklahoma and No. 6 Kansas, but has since lost three of four. It blew a nine-point lead in the second half of Wednesday's 85-82 overtime loss at Texas Tech.
''We didn't finish,'' Cyclones coach Steve Prohm said. ''We just didn't finish in crucial times.''
Prohm is expected to lift the suspension of Jameel McKay, who has missed the last two games for a violation of team rules.
The 6-foot-9 McKay is Iowa State's best interior defender and is third in the Big 12 with 9.0 rebounds per game and averages 12.4 points.
Georges Niang is second only to Hield in scoring in the Big 12, averaging 19.0 points, and he scored 27 on 11-of-16 shooting against Texas last month.
The Cyclones are returning to Hilton Coliseum for the first time since losing to West Virgina on Feb. 2. They haven't lost back-to-back home games since 2011 and won four straight over the Longhorns in Iowa.
---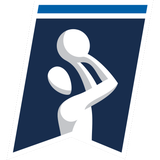 Get more from College Basketball
Follow your favorites to get information about games, news and more
---