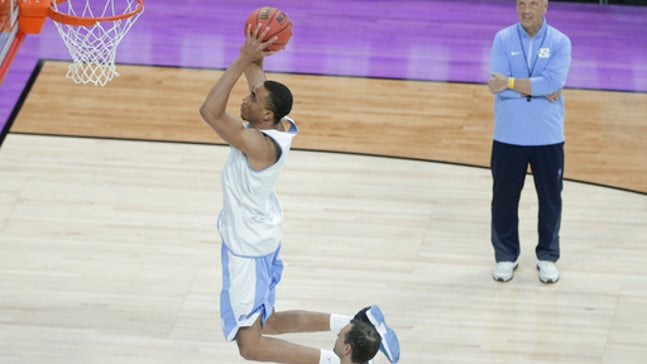 Tar Heels aim to stay on defensive vs. Eagles in NCAAs
Published
Mar. 16, 2016 8:12 p.m. ET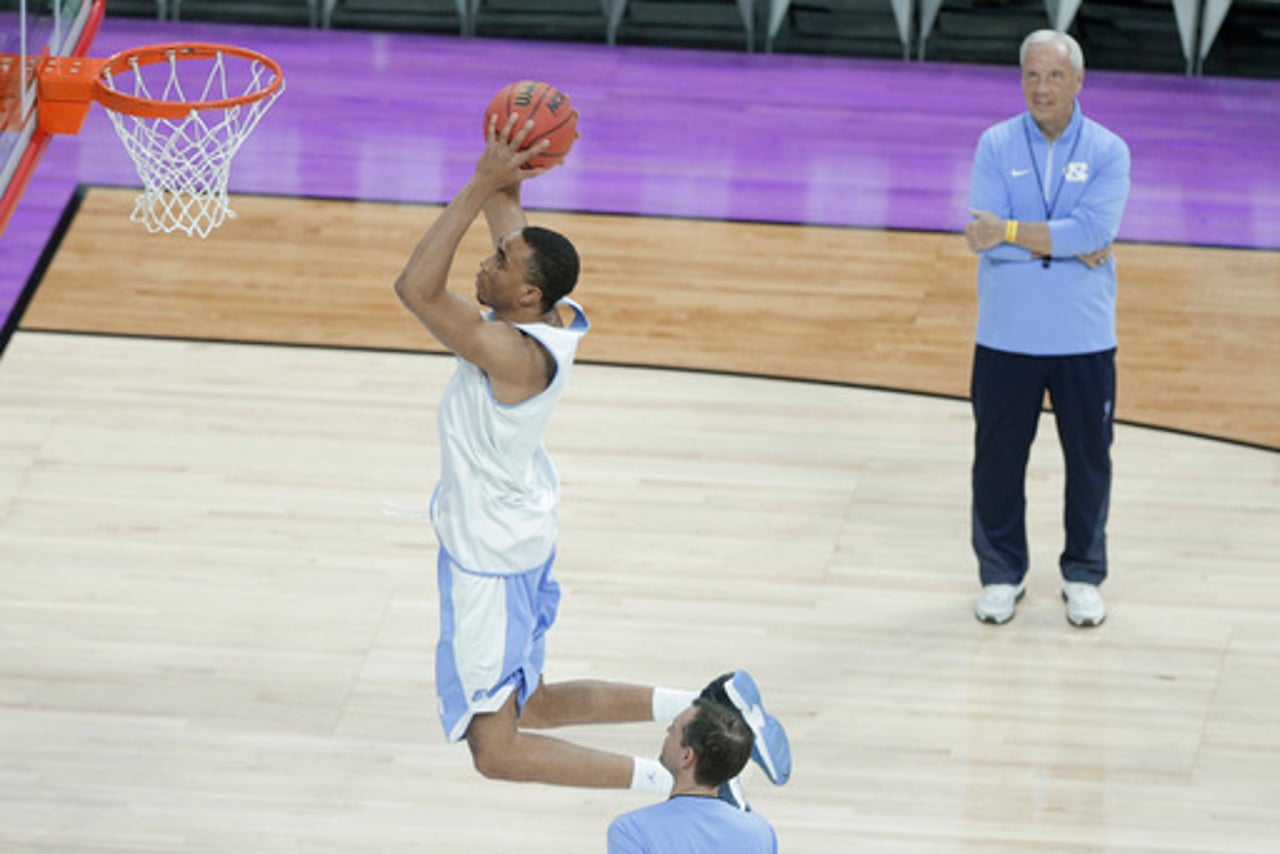 RALEIGH, N.C. (AP) North Carolina coach Roy Williams spent most of two seasons pushing - even begging - his team to play with more defensive intensity before the Tar Heels finally provided it in an impressive conference-title run.
The trick now is getting the East Region's No. 1 seed to maintain that intensity in the NCAA Tournament, starting with Thursday's first-round matchup with Florida Gulf Coast.
''We've always had a chance and we've always had the talent since I've been here but we're really starting to put it together and become a complete team,'' senior Marcus Paige said Wednesday. ''This year, especially in the past couple of weeks, we don't have to talk about `Well, if we had just defended better' because we are starting to defend at a really high level.''
The Tar Heels (28-6) won their first Atlantic Coast Conference Tournament title since 2008 thanks to their stepped-up play on defense. They chased passes on the perimeter. They contested shots. They worked hard to stay in front of ballhandlers.
Most impressively, they locked down on two teams - Notre Dame and eventual No. 1 NCAA seed Virginia - ranked in the top 10 of KenPom's adjusted offensive efficiency ratings. UNC held its three opponents in the ACC Tournament to 37.1 percent shooting.
Now the Tar Heels are starting their push for the Final Four against the 16-seed Eagles (21-13) knowing they have to sustain that level of play.
''We wanted to win it so bad that we were willing to do anything,'' sophomore Justin Jackson said. ''That has to be every single game that we play.''
Florida Gulf Coast, the Atlantic Sun champion, is coming off an impressive 31-point romp against Fairleigh Dickinson in Tuesday's First Four in Dayton, Ohio. Coach Joe Dooley said players had 25 minutes to pack when they got back to their hotel after the game, then flew out of Ohio and will take on UNC roughly 30 minutes from its Chapel Hill campus.
Dooley said his Eagles are ''pretty loose'' in trying to become the first No. 16 seed to beat a No. 1, which would trump that ''Dunk City'' run to the Sweet 16 as a 15-seed in 2013.
''When you get into games with the elite programs like Carolina, the athleticism, the level of quickness, the height - you're not used to seeing 6-8 wings,'' Dooley said. ''That's a 4 or a 5 in our league. Now all of a sudden he's out on the perimeter. ... There's not a way to prepare for it because you haven't seen it before.''
---
Some things to know about the Florida Gulf Coast-North Carolina matchup:
HOME COMFORT: The Tar Heels should be right at home in a building they play in every year against rival North Carolina State. The Tar Heels are 13-2 in PNC Arena under Williams, including a pair of NCAA wins in 2008 on the way to the Final Four.
BERRY'S ROLL: UNC sophomore Joel Berry II was sharp at the ACC Tournament to earn MVP honors, making 17 of 24 shots (71 percent) and 7 of 10 3-pointers while averaging 17 points in the three games.
SLOWING JOHNSON: The Eagles will have their hands full trying to slow Brice Johnson, who led the ACC with 20 double-doubles. The 6-foot-10 senior is averaging 16.6 points and 10.6 rebounds while shooting 61.4 percent and qualifying to have his jersey honored (not retired) in the Smith Center rafters.
REBOUNDING: Florida Gulf Coast has been dominant on the glass in its recent run. The Eagles outrebounded their three Atlantic Sun Tournament opponents by an average of nearly 15 per game, then finished with a 52-33 rebounding advantage on Fairleigh Dickinson. ''I actually tell the guards to come down low because we know we'll have our hands full with the bigs down there,'' said junior forward Marc-Eddy Norelia, the team's top rebounder (9.2).
PAIGE'S SHOT: Paige has been wrestling with his shot for months, though he showed signs of shaking free of those struggles last week. He's had success in this building, scoring a career-high 35 points two years ago and 23 points last season.
---
Follow Aaron Beard on Twitter at http://www.twitter.com/aaronbeardap and the AP's college basketball site at http://collegebasketball.ap.org
---